Advertise
Tap into our niche audience of fashion industry professionals. Get the exposure you need when and where they are looking for fashion products and services your business offers.
WeConnectFashion offers a range of affordable advertising opportunities, (translation: great ROI), from website banner promotions to features on our iconic email newsletters.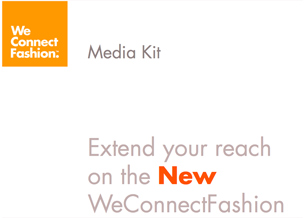 To reach WeConnectFashion Advertising, please email us or call (212) 398-5505.