Young Mens Color, SS 2014
The Spring / Summer 2014 men's contemporary color forecast is on display, with four themes that range from: Handsome Devil, to Double Feature, Sea Star and Rock Steady. The color boards present directional palettes, and flavorful trend descriptions. In all, a quick snap shot of key color influences for the young contemporary menswear market.
Spring / Summer 2014, Menswear Palettes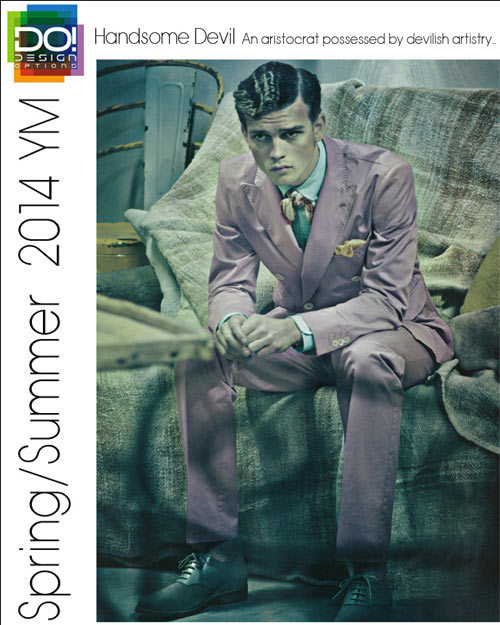 Handsome Devil
An aristocrat possessed by devilish artistry… Handsome Devil. Bisque and khaki tones of enchanting diablo and ravishing fiend provoke an alluring element of desire. A provocative shade of thistle displays irrefutable charm on a canvas of elaborate tweed textures. Delicate specks of powder blue signify an underlying notion of angelic intentions. Slate grey accentuates refined and ethereal features. Devilishly lavish and luxuriant… Handsome Devil.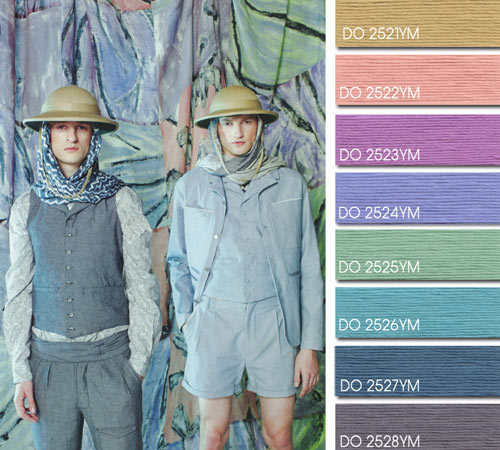 Double Feature
Double the trouble and twice the fun… Double Feature. Effervescent sea green and lively plum shades of quite a pair and perfect counterpart fuse with uncompromising innovation to express ultimate duality. Greyish silver tones of second time around are accentuated upon a backdrop of muted violet fabrications. Aquamarine hues of twofold inspire creativity while adding a unique flare. Because once is never enough… Double Feature.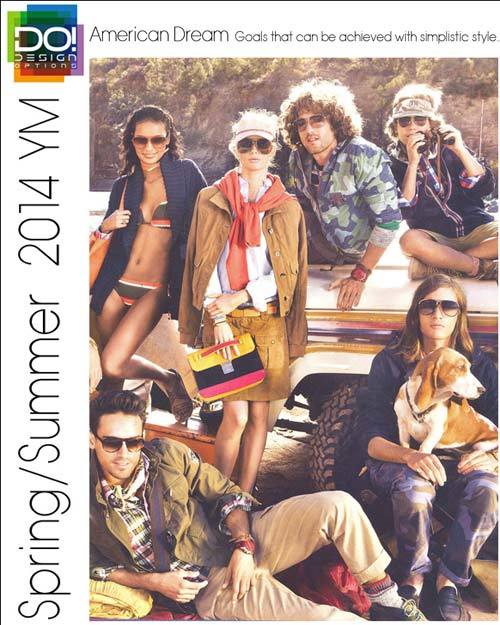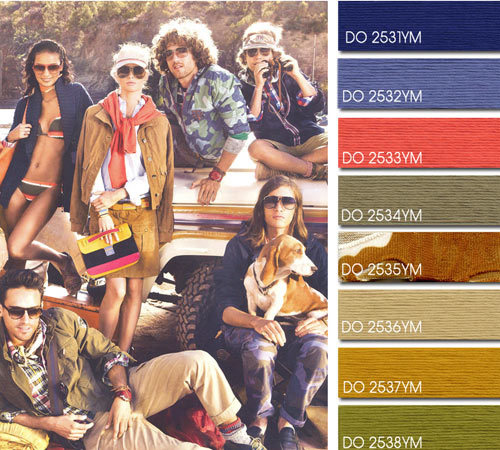 Sea Star
Searching for a soul lost by the sea… Sea Star. Expansive profusions of aquamarine irradiate a backdrop of flowing tides. Enlightened combinations of yellow and reddish orange add warmth and depth to cool saturated tones. Yellow green flecks of oceanographic draw attention to subtle details and understated edges. Vivid shades of orchid add intensity to a palette of slick black undertones. A maritime assemblage of thoughtful intuition… Sea Star.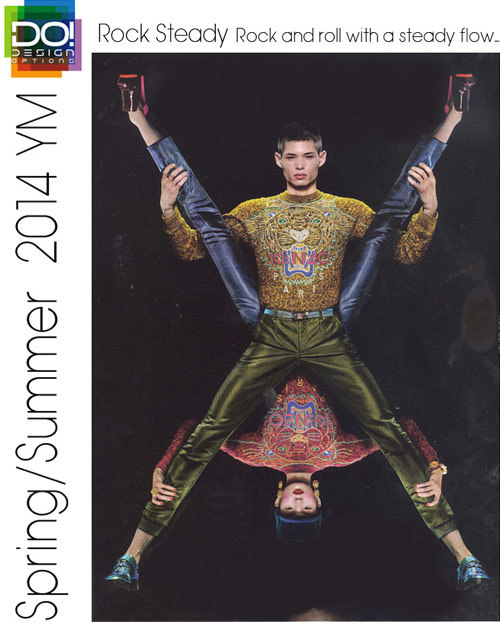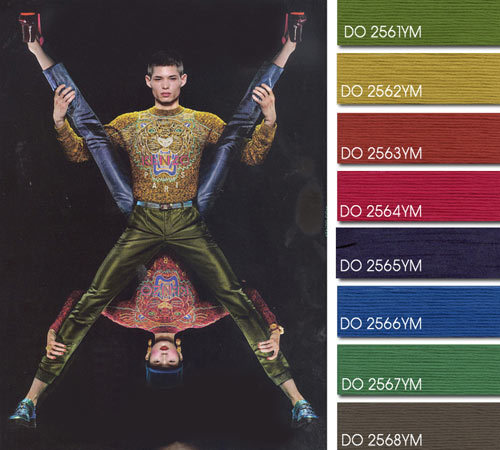 Rock Steady
Rock and roll with a steady flow… Rock Steady. Chartreuse and gold tones of sway to the beat and boogie down merge unassumingly with simplicity on illuminated surfaces. Crimson shades of electric guitar indicate one of a kind imagination on a canvas of knitted delight. Royal blue and forest green saturations imply a notion of uncompromising diversity on a backdrop of composed minimalism. Influenced by instrumental virtuosity… Rock Steady.
MORE REPORT DETAILS
Design Options, has a golbal client base, filling the color needs of large retailers to small indie design firms. Design Options Inc is dedicated to bringing Southern California's unique aesthetic to the world. Its singular, cutting edge perspective, coupled with a comprehensive knowledge of the current marketplace, fuels the company's imaginative products and high-end consulting services.