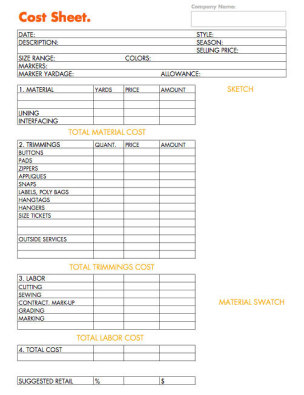 Worksheet: Cost Sheet for Fashion Industry Use
A crucial element in building a successful fashion business is tracking costs associated with producing each item or SKU, (Shop Keepers Unit) in your apparel or accessories line. It is a necessary tool from start – to consider a product for the season's merchandise mix; to finish – profit after sell-thru.
A cost sheet provides a no-nonsense view of the marketability and profitability of each product. If the item is the right price for the market, or not, can be evaluated and adjusted in the planning phase.
Designing with a calculator and cost sheet is part of business. For those of you who are in start-up mode, think of coming in at a target price for your market as the ultimate design challenge. To help you, we've provided a cost sheet specific for fashion industry product development.
Use this worksheet to assess your costs and track the success of your designs.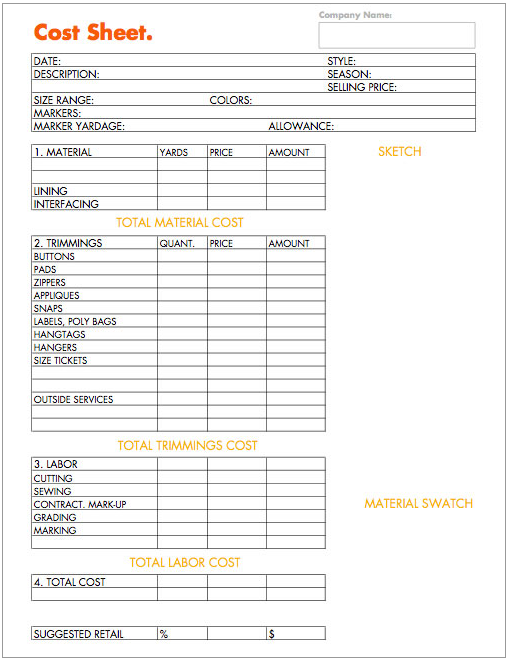 More worksheets and how-to's are published in our How-To Start A Business guides.