Womenswear SS19 Key Color Directions
Trendstop presents an exclusive look at three key colors integral to the Spring/Summer 2019 season. Steel Pink refreshes pastel palettes with a cooler, more contemporary feel. The blackened hues of Deep Dark Navy provides an update to a classic hue and introduces a transseasonal tone into the SS19 core color family. Likewise, Blonde Camel reworks a classic shade with a sun-faded cast perfect for summer.
Color Trend Moods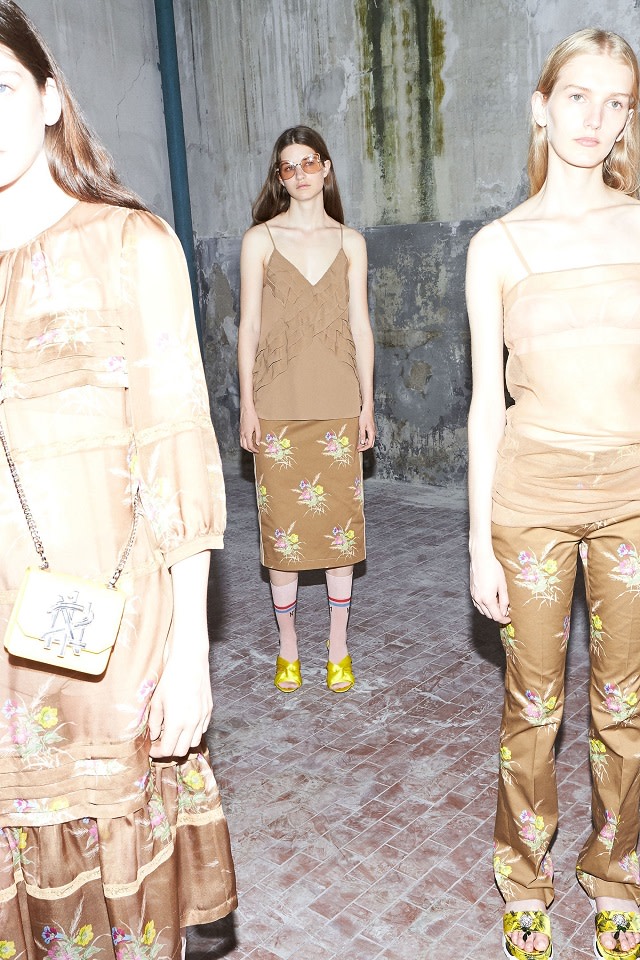 Steel Pink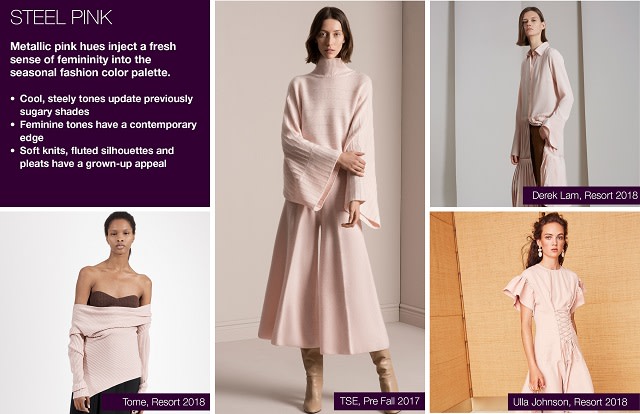 Metallic pink hues inject a fresh sense of femininity into the seasonal fashion color palette. - Cool, steely tones update previously sugary shades - Feminine tones have a contemporary edge - Soft knits, fluted silhouettes and pleats have a grown-up appeal

Deep Dark Navy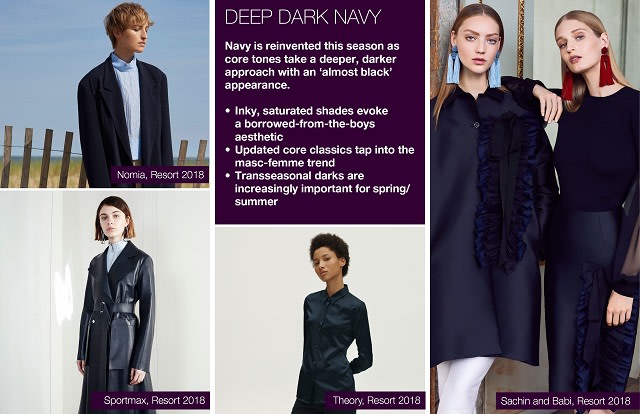 Navy is reinvented this season as core tones take a deeper, darker approach with an 'almost black' appearance.
Inky, saturated shades evoke a borrowed-from-the-boys aesthetic
Updated core classics tap into the masc-femme trend
Transseasonal darks are increasingly important for spring/summer

Blonde Camel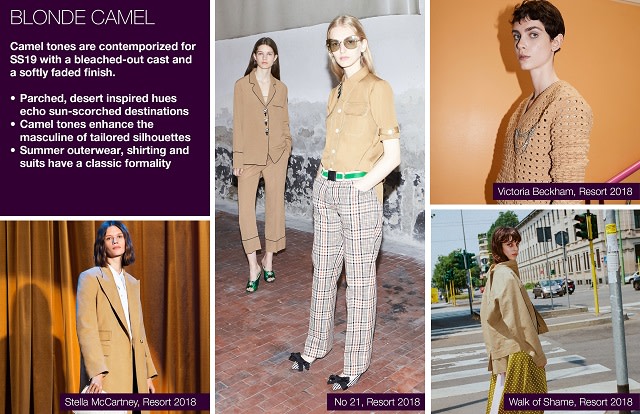 Camel tones are contemporized for SS19 with a bleached-out cast and a softly faded finish.
Parched, desert inspired hues echo sun-scorched destinations
Camel tones enhance the masculine of tailored silhouettes
Summer outerwear, shirting and suits have a classic formality
All images courtesy of Trendstop.

Exclusive Offer
WeConnectFashion readers can get FREE ACCESS to Trendstop's Spring Summer 2017 Colour Directions Report, featuring the key emerging colors from the top designer collections. Simply click here, to receive your free report.


Trendstop.com, is the world's leading trend forecasting agency for fashion forward trend information that is validated through early consumers to give you confidence in your trend decision making. Clients include H&M, Primark, Forever21, Zalando, Geox, Evisu, Hugo Boss, L'Oreal and MTV.

RELATED REPORTS