Womenswear 3 Essential Colors F/W 2016-17, Sophisticated Deep Darks
Fresh from the runways of New York, London, Milan and Paris, the Trendstop team brings WeConnectFashion readers a first look at three key color trends coming through for Fall 2016, as designers demonstrate a focus on deep, dark tones that create sophisticated looks: from Black Navy, to saturated Beetroot Extract, and lusterious Navy Sateen.
Fresh From The Runways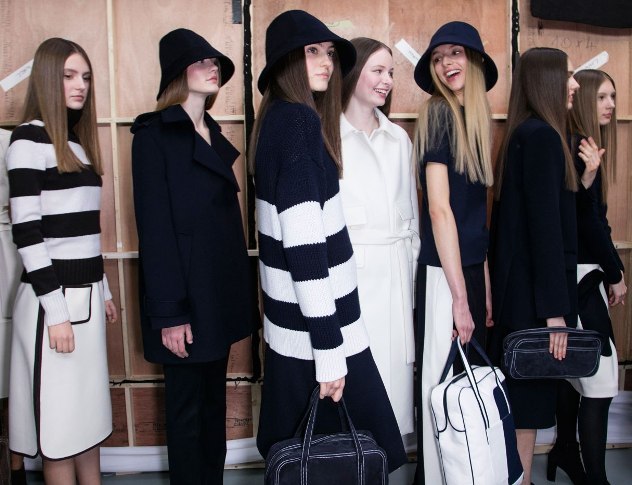 Black Navy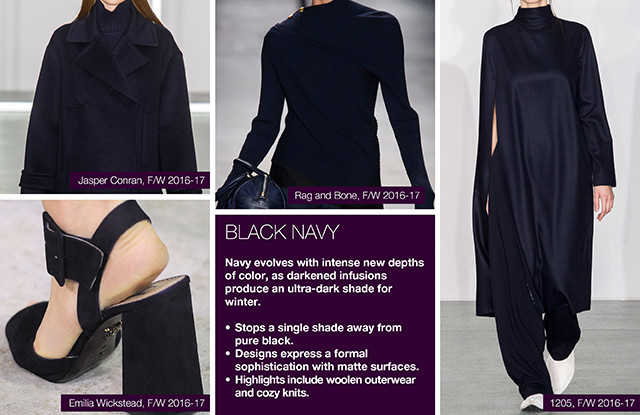 Navy evolves with intense new depths of color, as darkened infusions produce an ultra-dark shade for winter.
Stops a single shade away from pure black.
Designs express a formal sophistication with matte surfaces.
Highlights include woolen outerwear and cozy knits.

Beetroot Extract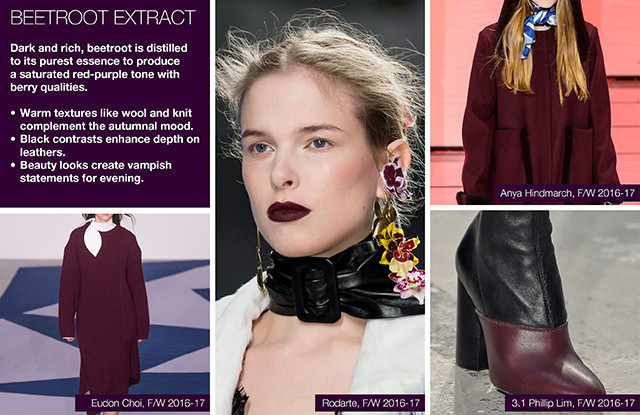 Dark and rich, beetroot is distilled to its purest essence to produce a saturated red-purple tone with berry qualities.
Warm textures like wool and knit complement the autumnal mood.
Black contrasts enhance depth on leathers.
Beauty looks create vampish statements for evenin

Navy Sateen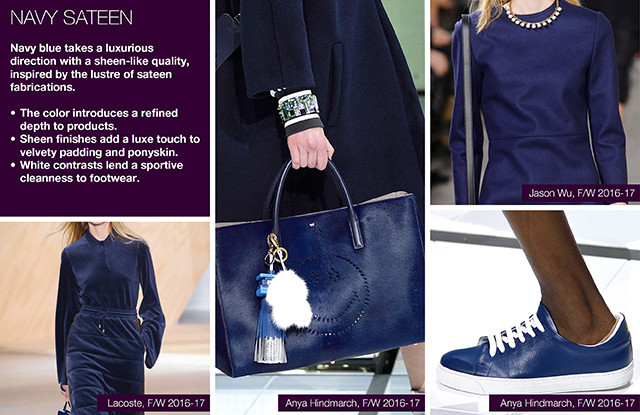 Navy blue takes a luxurious direction with a sheen-like quality, inspired by the lustre of sateen fabrications
The color introduces a refined depth to products.
Sheen finishes add a luxe touch to velvety padding and ponyskin.
White contrasts lend a sportive cleanness to footwear.

Exclusive Offer
WCF readers can get 10% off Trendstop's complete Women's Fall 2016-17 Essential Color Forecast, containing an expertly curated mix of fashion-forward tones, core shades and accents to help you plan your Fall 2016 colors with confidence. Simply enter promo code FW16WECF to receive your exclusive discount.


Trendstop.com, is the world's leading trend forecasting agency for fashion forward trend information that is validated through early consumers to give you confidence in your trend decision making. Clients include Forever21, PVH, Ralph Lauren, H&M, Hugo Boss and L'Oreal.
Related Reports