Womens Color Forecast Spring 2013
This exclusive report is a sneak preview from Trendstop.com's Color Trend Book for Spring / Summer 2013 Women's Market. To whet your appetite for their upcoming webinar, Trendstop.com presents two fashion color stories they believe will be key for the U.S. women's wear market and as accents for young directional market. Jade Mint and Alert Orange, vital, dynamic, jubilant and urgent. Check it out. See how these two colors will impact ready-to-wear and accessories.
Two Key Colors to Watch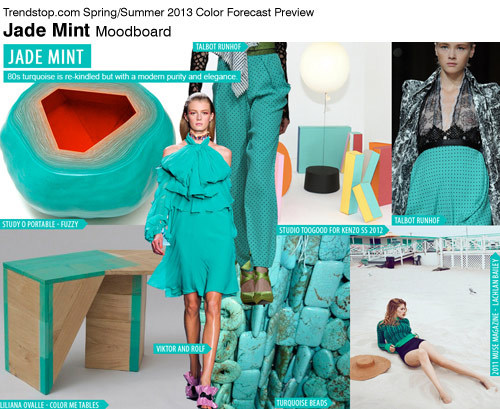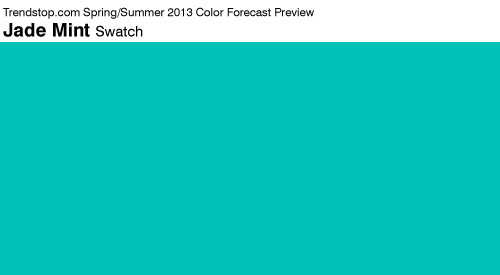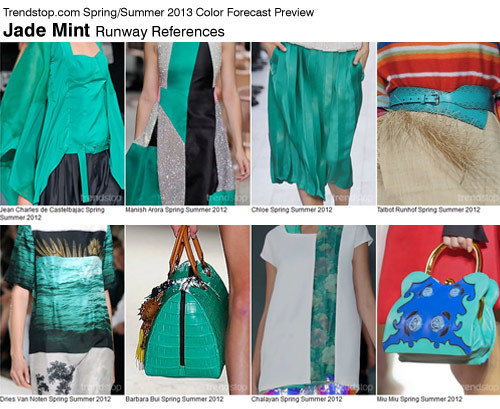 JADE MINT
A jubilant, chlorophyll saturated jade mint generates a vital energy that summons a budding spring.
Ultra-light taffeta is fashioned as a caped top or a patchwork motif evening dress. Pleat stories show up where there is tone on crepe de chine and rubber finished. Tooled leathers promote craftsmanship such as a belt or scroll over a mid-century style blouse. Digital printing also opens up possibilities or the slick surfaces of an alligator bag.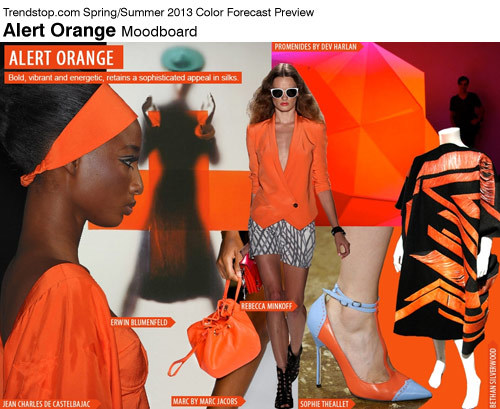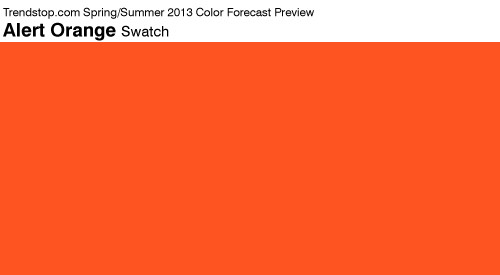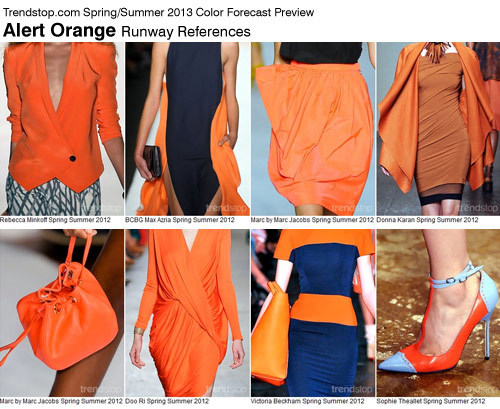 ALERT ORANGE
As the city buzzes with activity, we witness the sharp flashes of urgent alert orange; its energetic quality giving instant dynamism to fashion.
The vibrant color adds an urban edge to soft tailoring, and draped effects work their magic with wrap dresses or blanket cardigans. Pairing alert orange with black or anthracite adds maximum impact to flowing dress, gathered skirts and paneled shifts. Small doses work well with drawstring bags and T-strap pumps.
THE FULL REPORT IS AVAILABLE NOW
Full reports are available at Trendstop.com, one of the world's leading trend forecasting agencies for fashion and creative professionals. The agency is renowned for its insightful trend analysis and forecasts. Clients include Forever21, Ralph Lauren, H&M, Hugo Boss, and L'Oreal.