Women's Top Trends Seen At Magic Feb 2013
Fashion's most comprehensive collection of women's and juniors apparel, WWD MAGIC was presented Feb 2013 in Las Vegas. Exhibitors had Spring 13 immediates available, as well as the first deliveries for the F/W 2013-14 contemporary market. Our editors shopped the floor for the best trends from the top brands at the show. We have complied this information into a special report.
WOMEN'S IMMEDIATES & FW 13/14 DELIVERY
TOP COLOR. CANARY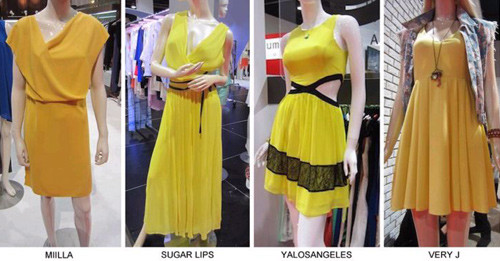 The bold hue is especially refreshing and can be made to flatter all types with either bright or muted undertones. Used as an all-over color with a contrast trim or as an accent, canary yellow is confident and energetic.
TOP COLOR. ELECTRIC BLUE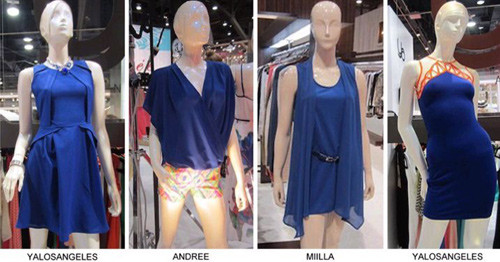 Electric blue continues to be a major fashion color continuing into Fall 13/14. The shade manages to be fresh and fun while still demure and refined.
TOP TREND THEME. EDIE SEDGWICK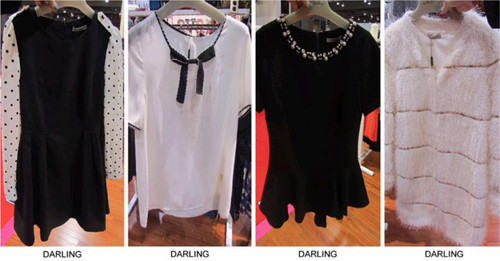 The Mod muse provides inspiration through the Fall 13/14 season with simple, balanced shapes. Dresses are long sleeved and loosely cut but especially short; fitted peplum tops are flattering and feminine. A monochromatic color palette is a perfect fit for this theme.
KEY ITEM. CHAMBRAY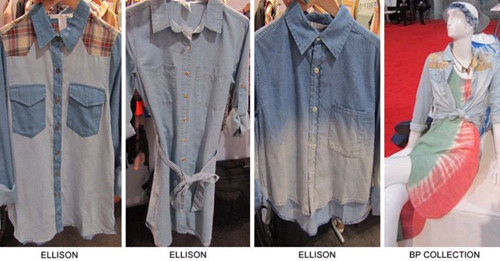 Offering the ease and comfort of denim, without any of the stiff rigidness, chambray is a perfect option for staple pieces like buttondowns. Pieced detailing and dye effects offer a new twist on the classic fabric.
KEY ITEM. CROPPED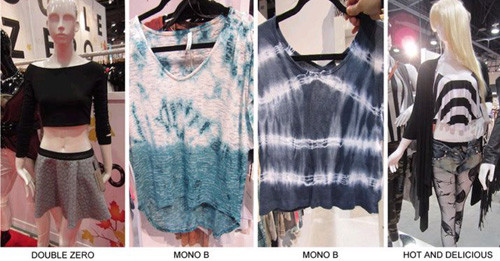 An important silhouette for both Spring and Fall, crops are a must-have for the junior market. For a more sophisticated option, the cropped top is especially modern and fresh when paired with high-waist skirts.
KEY ITEM. COLUMN DRESS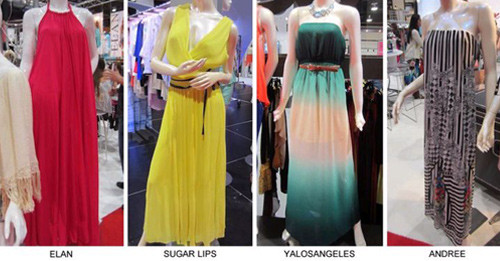 For the spring season, column dresses look elegant and fresh. With such a wide range of styles, from a casual look to a more formal affair, this dress is the perfect offering for the junior and contemporary women's market.
TOP PRINTS AND PATTERNS. ANIMAL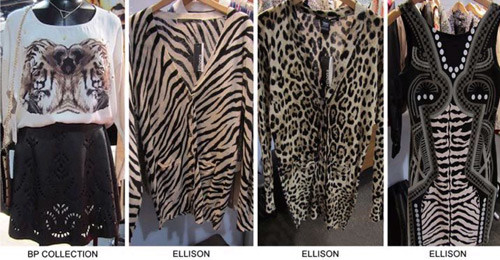 For Fall we are inspired by jungle animals, with classic safari prints in natural color palettes, mixed with ethic flair. For the junior set, animal prints are oversized and set off with hints of pop colors.
TOP PRINTS AND PATTERNS. BLACK & WHITE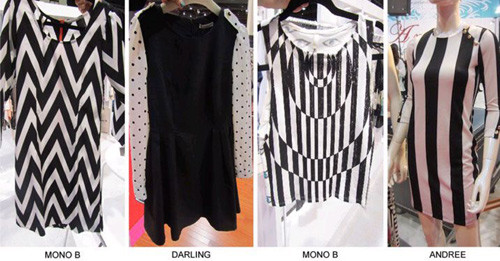 The monochromatic color combo offers graphic pop and is most definitely having a huge fashion moment. Black and white brings an uncomplicated clarity that is flattering for all.
Purchase the Full Report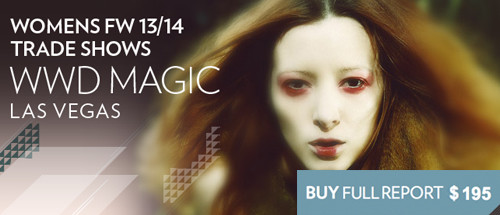 This WWD MAGIC Trade Show for Women FW 2013-14 report by Fashion Snoops features top trend callouts from Magic in Las Vegas. The full coverage available for online purchase includes trend callouts of themes, key items, colors, prints/patterns, materials & details for all top women's and young contemporary exhibitors showcased. Visual collages with reference images, specific brands, coverage & analysis of all the top trends are available in each category, as well as an archive of additional images for all trends with full coverage & analysis.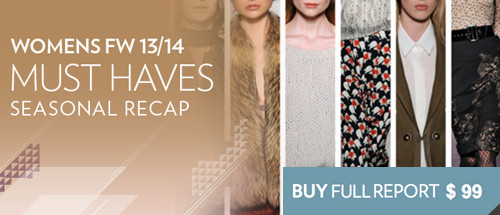 This Buyer's Must Haves for Women FW 2013-14 report by Fashion Snoops includes a recap of the season's must have colors, key items and leading themes. This season, the WWD MAGIC runway trends were called out by Fashion Snoops, focusing on 3 categories – themes, colors and key items. This report recaps all three categories with supporting images and Pantone reference numbers.