Women's Seasonal Themes, A Request For Reform S/S 2015
From the trends presented at the JFW Premium Textile Japan trade show, 21 May 2014, a report that begs "A Quest For Reform," in attitude. "Let us continue ceaselessly evolving for an enlivened future awash with vigour." Four themes along with exquisite color boards offer an etherial jumping off point that is ripe for interpretation.
Anthropo-Archives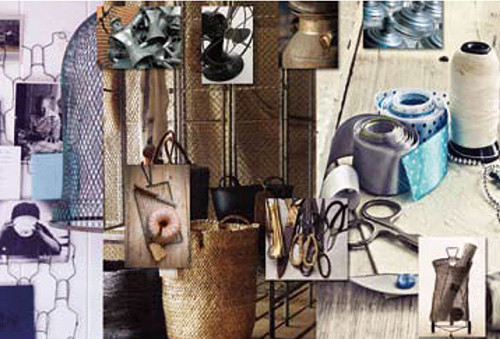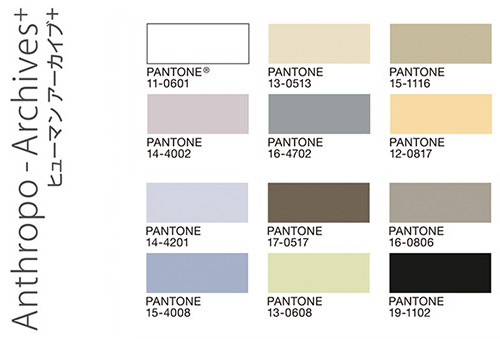 Pondering time and effort imbued with overflowing passion to be cherished. Something as warm as human or breathing; an almost analogic freshness, with a dash of modernity, and non-nostalgic natures. Reconsidering blissful convenience while defining "inconvenience'' amid a modish, amusing lifestyle. Let us rethink humanity by structuring a frame in which we see true improvement alongside abundant sincerity… where humans love humans as well as nature, born from the fruit of such empowered imagination and creation.
Colours. An exquisite graphical palette; awash with analogue warmth.
Alfresco Art Gallery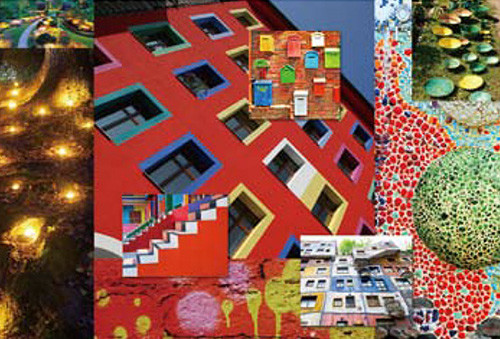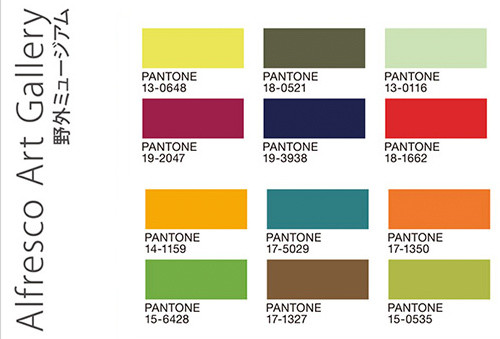 A blissful open-air oasis celebrated under glittering sun, verdure, harmonious breezes and the starry nocturne sky… a pleasure unique to summer! A treasured sensory experience, indulged in art, music or ingenious performances inspiring all five senses while profoundly immersed in the openness of nature. An exclusively estival and cultural experience to fully recharge both mind and body. A tactic of artistic insight, letting us recharge ourselves for a pleasant, energized, and naturally beautified evolution.
Colours. A set of revitalised and performative tones; enriched with hues reflecting art and nature.
Relucent Lyric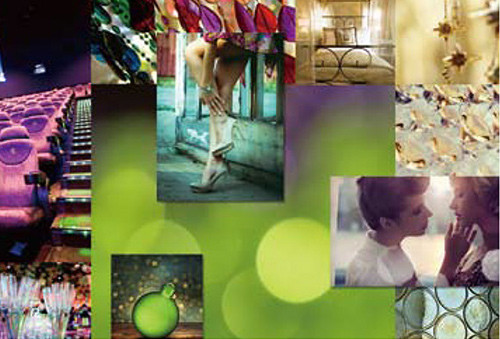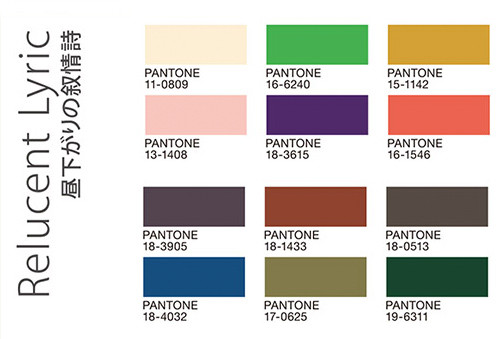 A lucid interplay of illusion and reality amid the swaying summery mid-afternoon mood, while savouring the passage of time. Like a lyrical chant of ambivalence, awash in the muted indulgence and unarticulated anxiety of the real world. A lyrico-dramatic moment, bathed in tones luxurious and elegant-grungy, wavering like a graceful silhouette … with lucidity and shadows intersected.
Colours. A magical tonality reflecting interplays of light and shade in a crystal illusion.
Fabled Wonderland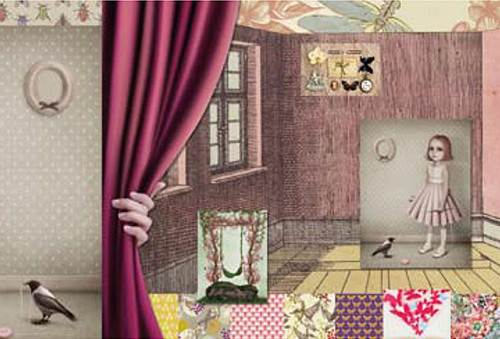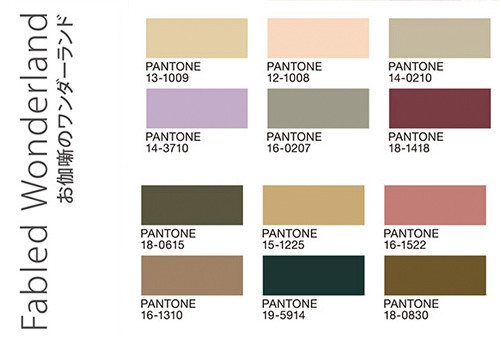 An adventure in an unknown land of exotic fables… marvellously imbued with fragrant and respiring memories of the past. Why not amuse ourselves in this wonderland by delving into fantastic but lonely encounters, amazingly dense, incomparably whimsical! Transport yourself to a landscape of eccentric beauty, a product of creature comforts; somehow nostalgic yet still vividly coloured… a horizon where past and future come together. A fragrance of nostalgia for reminiscing while pursuing a dual delight: historical fantasy and modernity.
Colours. Softened spiritual hues interwoven with a beauty imparted that transcends time and space.
More Report Details
To see the A Quest For Reform report in its entirey, visit JFW Textile View.