Women's Print Trends S/S 2012 Fashion Week Textiles Pattern People
Surface Design Trend Report Women's: An inspirational report from one of our favorite surface design teams. View prints from the Spring Summer 2012 runway collections of Kenzo, Mary Katrantzou, Dolce & Gabbana, Erdem, Carven, and Julian Louie. Also, a sneak peek of the new e-book, Pattern Design & Beyond: An Insider's Guide to Creating and Managing Your Own Surface Design Career. The book showcases 80+ international surface design artists. Really great. Presented on WeConnectFashion, courtesy of Pattern People. We love Pattern People.
Spring 2012 Runway Collections, Pattern & Print Trend Report
SS12 Kenzo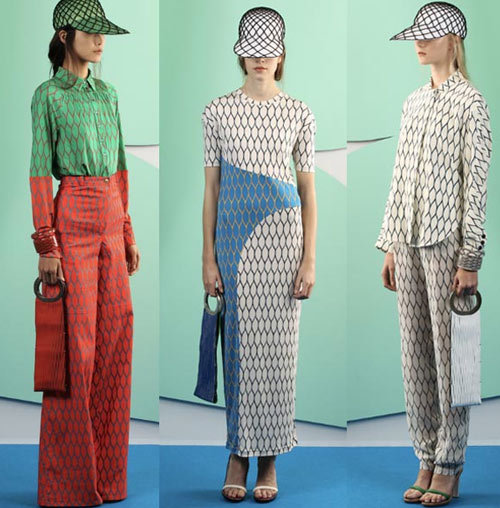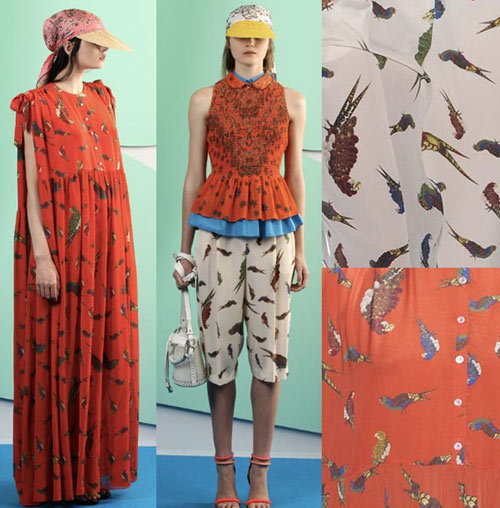 Birds of a feather flock together so it's no surprise that Opening Ceremony's Humberto Leon and Carol Lim were appointed creative directors of Kenzo. They bring a youthful edge to the label with reworked anoraks, bold colors and playful prints. Somehow they've managed to turn chicken wire into an elegant geometric while patching fabric together for an updated color block look. Even the parrot toss has a sophisticated feel. Its illustrated style looks inspired by early 19th Century explorer etchings. David Attenborough would approve. photos: Kenzo via style.com - Jessie Whipple Vickery
SS12 Mary Katrantzou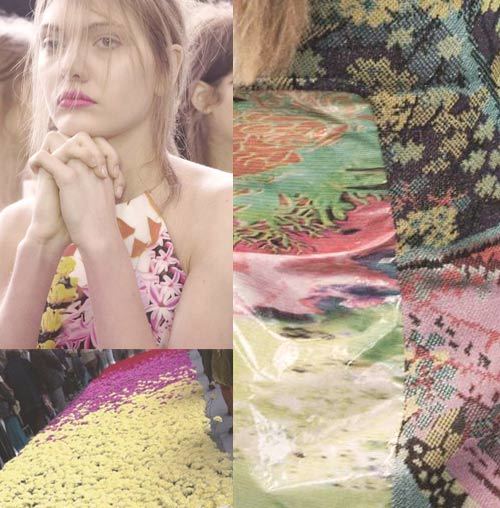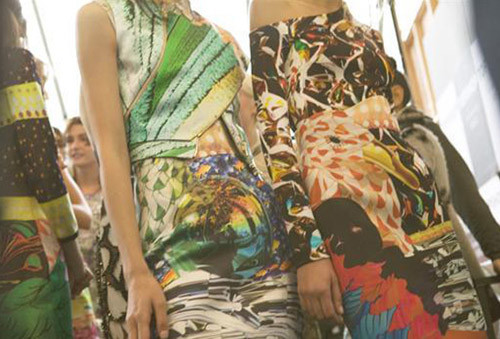 It was man vs. nature at Mary Katrantzou's Spring show. Photographic florals exploded into color blocked patterns while machine parts swirled in a fluid state on others. Inspired by the car crushed sculptures of John Chamberlain, Katrantzou's collision of hard and soft appears both in the patterns and clothing leaving plenty for the eye to explore. photos by Emilie Lindsten via Another - Jessie Whipple Vickery
SS12 Dolce & Gabbana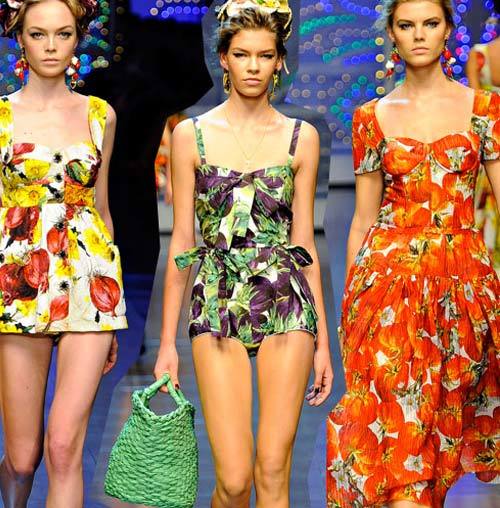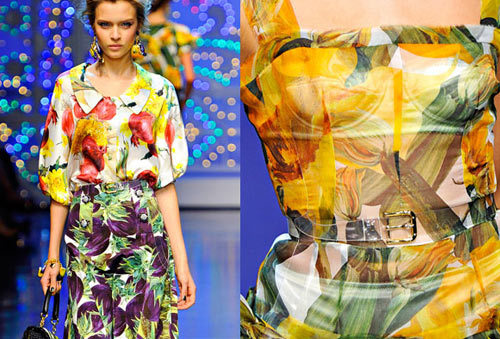 Dolce & Gabbana celebrated their Italian roots with oversized vegetables adorning their garments and accessories. Eggplants, tomatoes, onions, and zucchini in dynamic repeats create a vintage 50?s feel. - Jessie Whipple Vickery
SS12 Erdem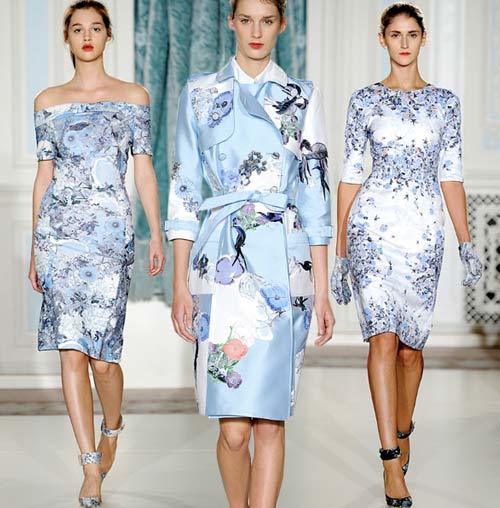 There's something about the flowing yet fitted cuts and scattered floral prints of Erdem's newest collection that makes us want to romp through a meadow in the late 1950s. His feminine silhouettes look lovely adorned in the delicate, soft patterns which will leave us all looking fresh and flirty this Spring. photos: Erdem SS12 -Jessie Whipple Vickery
SS12 Carven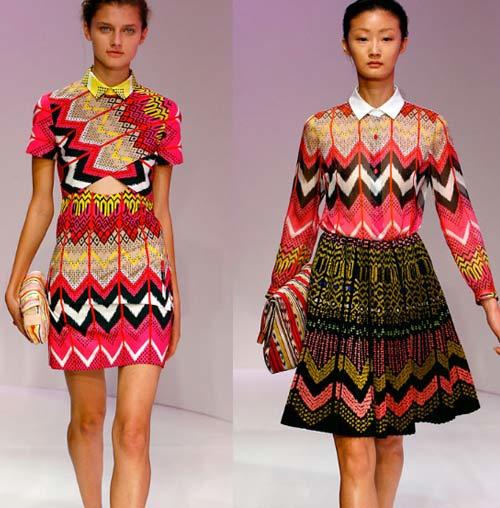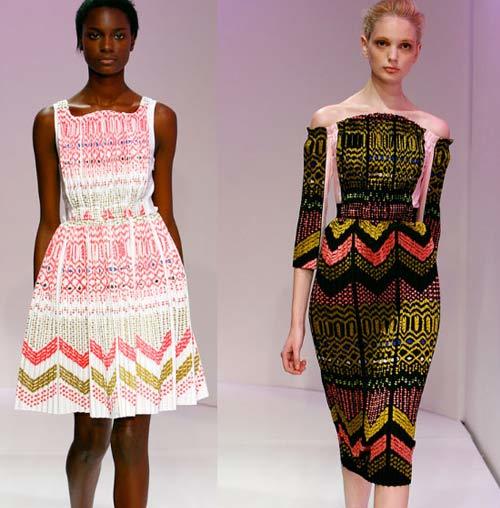 Love the cross-stitchy Missoni-esque zig-zags at Carven! -Claudia
SS12 Julian Louie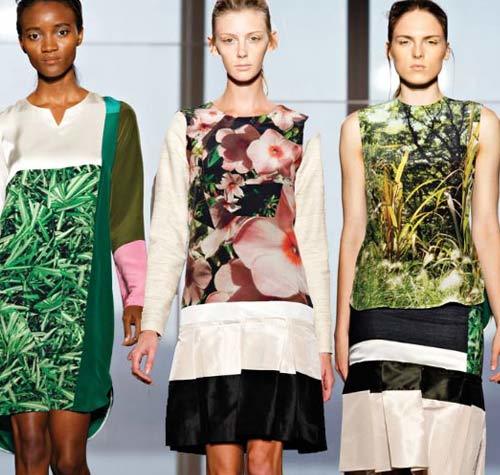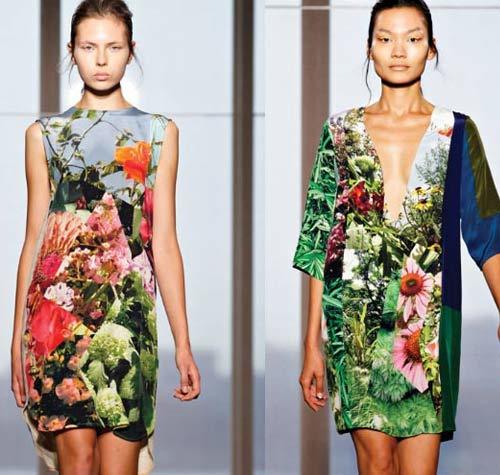 Julian Louie's collection is adorned with idyllic nature in photographic form. A little slice of heaven goes well with a Spring wardrobe.
Pattern Design & Beyond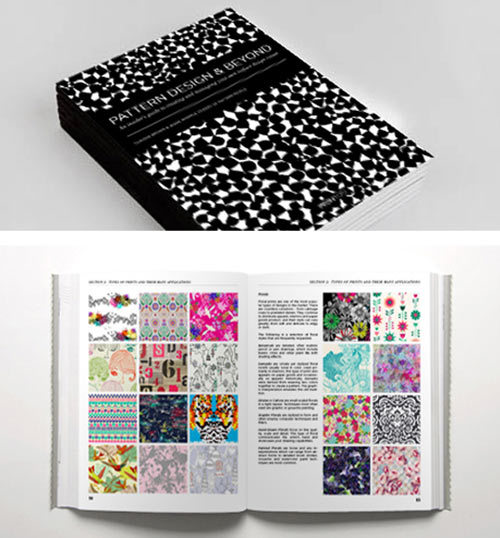 An Insider's Guide to Creating and Managing Your Own Surface Design Career Claudia Brown and Jessie Whipple Vickery of surface design studio, Pattern People, share their insider secrets in the new e-book, Pattern Design & Beyond: An Insider's Guide to Creating and Managing Your Own Surface Design Career. With how-to pattern design guides, a thorough break-down of how the print industry operates, and loads of helpful resources, this publication provides a wealth of information for the burgeoning surface designer. The book also showcases over 80 international artists whose work illustrates the many print styles found in the market. Pattern Design & Beyond is an inspirational guide for students, professionals or anyone else with an appreciation for pattern design. Get a Sneak Peek.
For more surface design inspiration, visit: Pattern People. Be sure to check out their print collections along with the latest projects for Stussy, Nike Swim, and others.