Women's Print And Color Guide F/W 2015-16
An inspirational report from one of our favorite surface design teams. View a teaser of print and color direction from Pattern People's newly released Winter 2015 trend guide for the women's market. On view, five mood boards to get you inspired and started on the upcoming season.
Seasonal Surface Direction
TAKE FLIGHT
From butterflies to birds, use the sky for inspiration as animal prints channel winged creatures this season.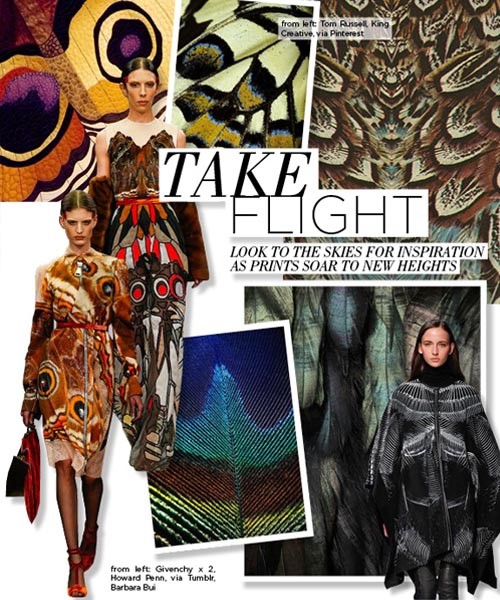 DRAMATIC STATIC
Patched, stippled and sprayed effects turn textures into a work of art.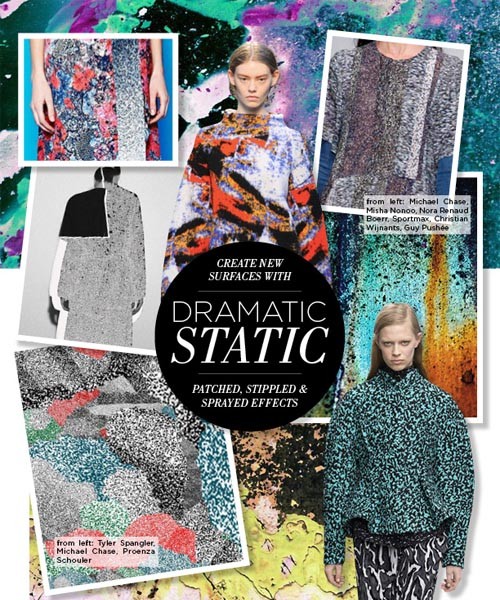 BACK TO NATURE
Stylized botanical blooms with an Arts & Crafts feel creep their way across the runways bringing a sense of enchantment with them.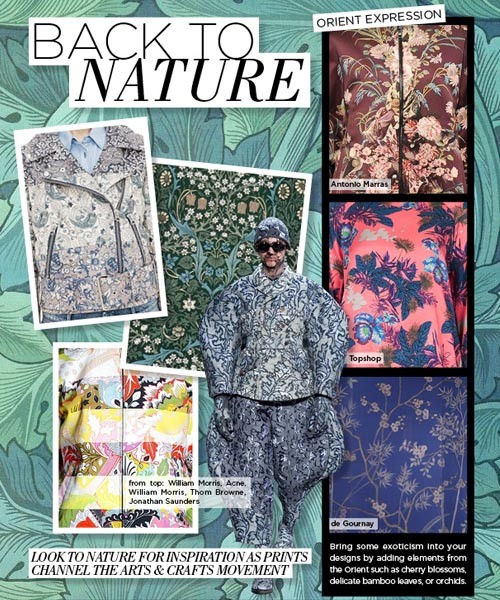 Color Direction
LESS IS MORE
Bleached out shades of bone and white brighten up the winter palette.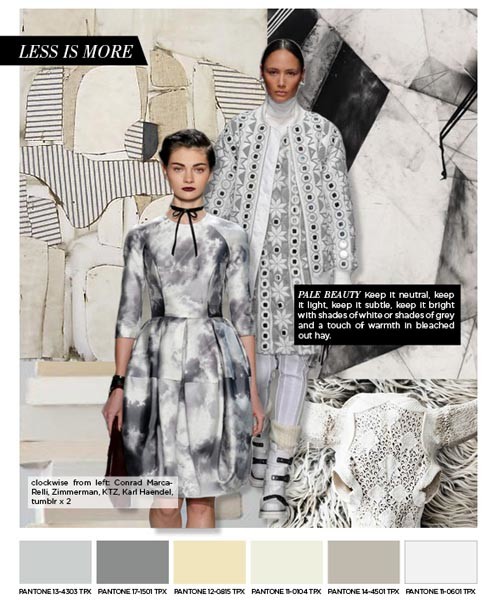 FOREST BLOOM
Rich shades of hot pink and maroon get paired with earthy, calming greens for a vibrant jolt of energy.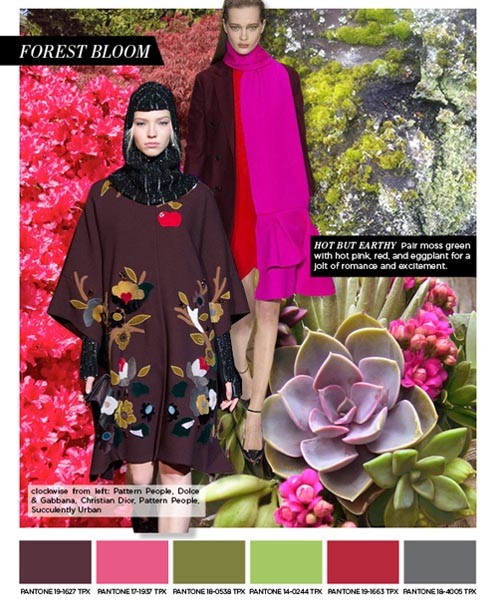 THE FULL REPORT IS AVAILABLE NOW
For Autumn/Winter 2015, we focus on twelve key print trends presented with an abundance of inspirational imagery culled from fashion, art, photography, interiors, and more. Directions come alive with magazine-style layouts which bring clarity to the endless possibilities found in the current visual landscape. Likewise, our color stories provide seven essential Pantone color palettes that will help your product or print collections stay on-trend.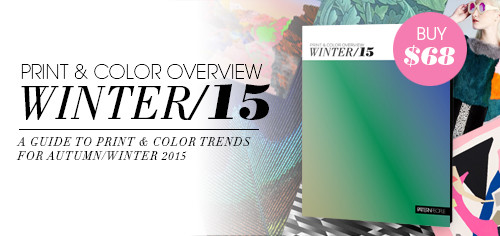 Whether you are an independent designer, a small studio, or part of a large company, our Winter 2015 Print & Color overview guide is a vital tool that will help you get inspired for all of your upcoming creative pursuits.
Pattern People is a surface design studio founded by designers Claudia Brown and Jessie Whipple Vickery who came together with a mutual appreciation of pattern and a shared vision. Bringing a modern touch to the rich history of surface design, the studio creates prints and illustrations for fashion, beauty and interiors using paint, ink, graphite and pixels. In addition, Pattern People offers a range of tools and trend guides which cater to the needs of surface designers of all levels.