Women's, Mens, Interiors, F/W 2016-17 Lifestyle Direction
A seasoned trend expert in the field of of luxury fashion as well as Interior design, Gudy Herder, the talent behind Eclectic Trends has an amazingly eclectic sensibility. The result is inspirational. On view, the presentation she gave to the international trend panel, Global Color Research, which she is a member, seasonal trend direction for the Fall / Winter 2016-17 season: Wonderland.
Wonderland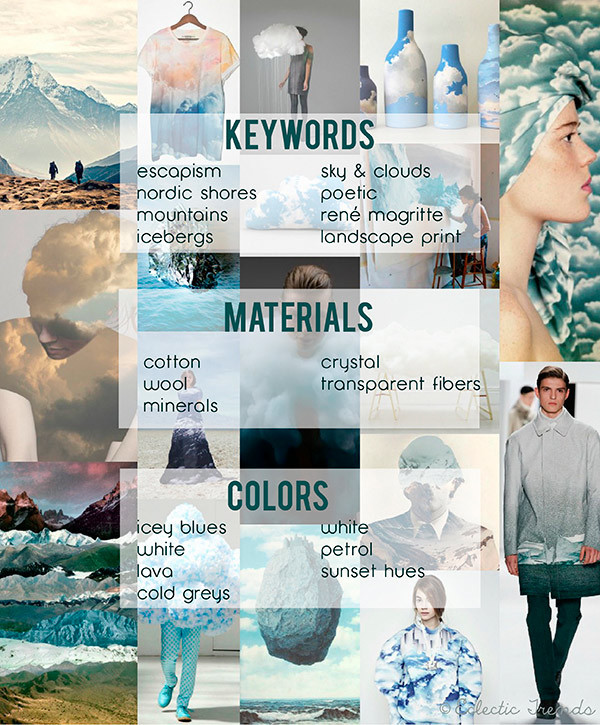 There is a longing towards the Nordic Shores with a strong feel of escapism. Colder climates and rougher landscapes are the new destinations where the human being has a much more difficult and often guided access to. This limitation makes it so more appreciated. Snow and ice stand for the ethereal whereas icebergs, floating freely in open water are the new symbol to watch.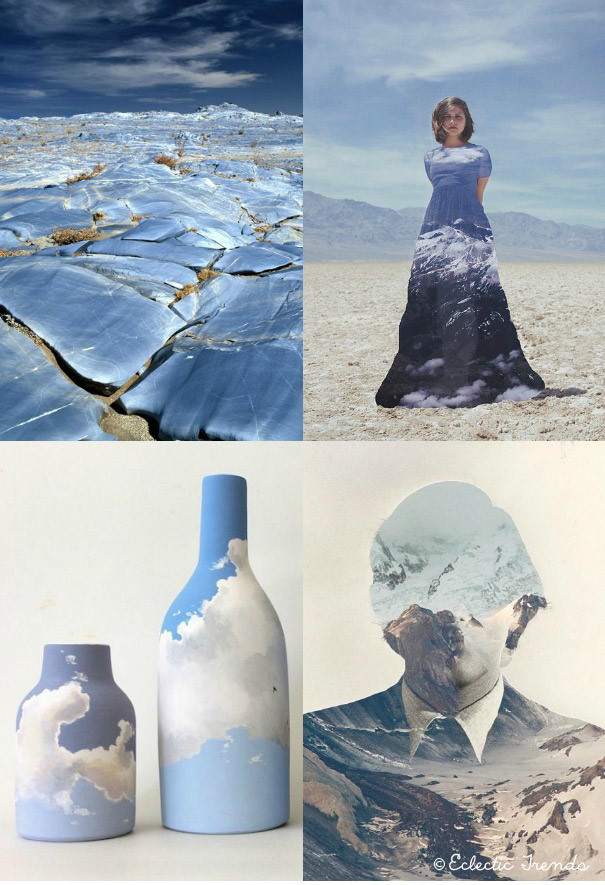 credits: Charlie Waite Photography | Lissy Elle | Niharika Hukku | Matt Wisniewski
Wonderland is an evolution of wanting to embrace nature in all its senses which started (and is still trending) with a variety of floral and botanical printing. If we can not go and access easily the waste nature then we try at last to take its image home.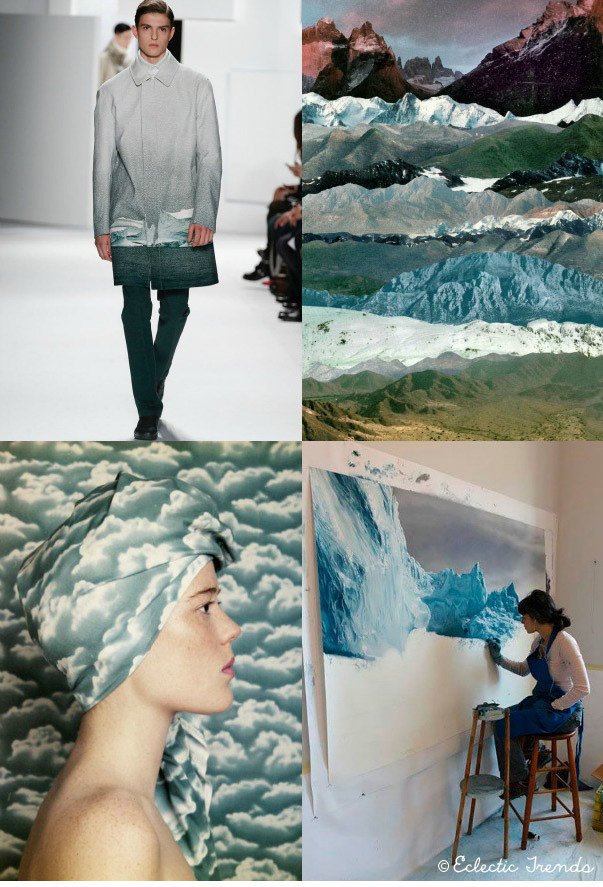 There is a poetic feeling with a touch of surrealism (painted already by René Magritte in the 20th century) and serving as inspiration here. Clouds are included in art installations, photography and fashion shows in an unexpected way.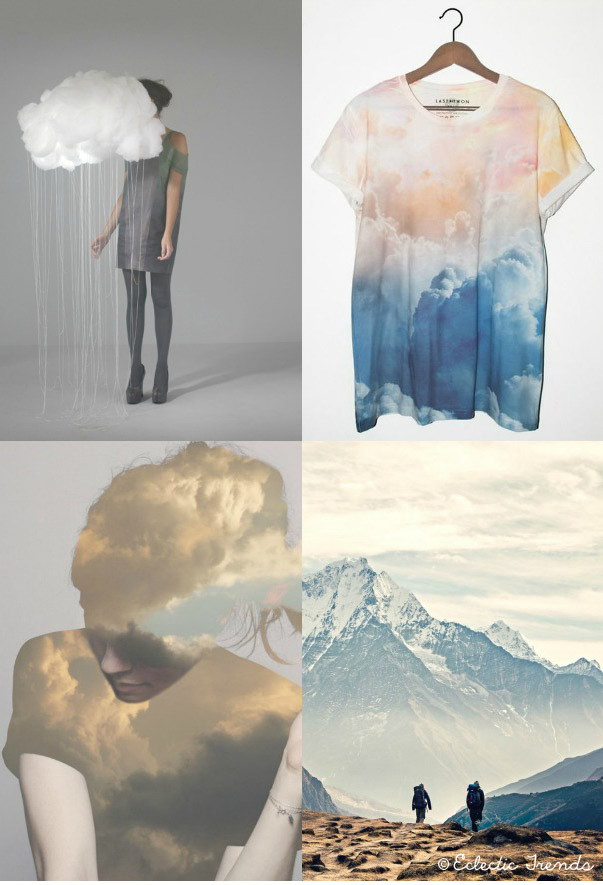 When it comes to colors we talk icy blues, cold white, lava, dark greens which underline the sensation of the uncontrollable and ethereal of the waste nature.

More Report Details
Visit Eclectic Trends. Be sure to sign-up for newsletters.