Women's Men's S/S 2013 Textile Trend Preview
This must-see Trend Preview report is an inspiration. We all know it's the yarn and fiber folks to watch for incoming trends. They are first in the trend cycle. This is the case here. On view, 8 spectacular trend boards which give a clear idea of the incoming mood, direction, color, and textural elements for Spring / Summer 2013.
Seasonal Direction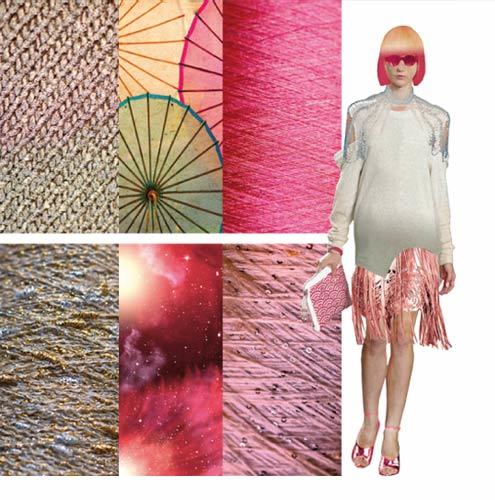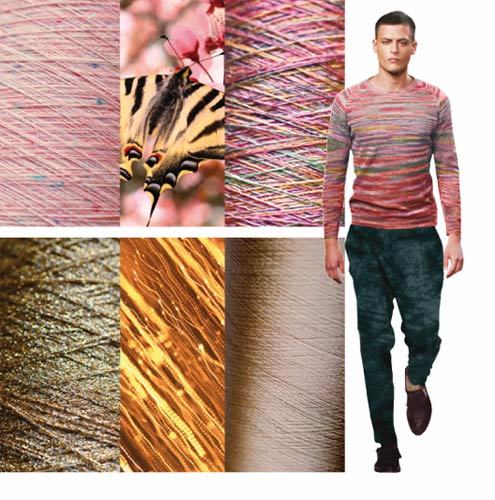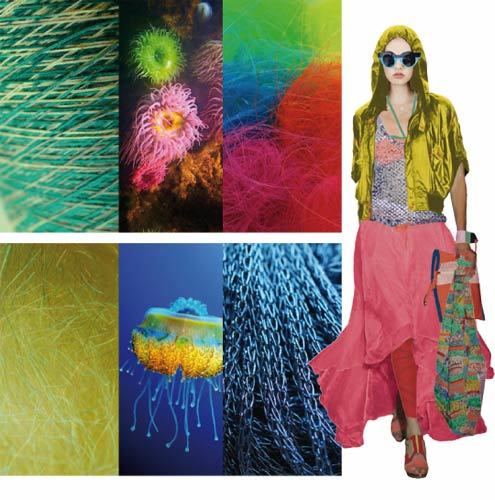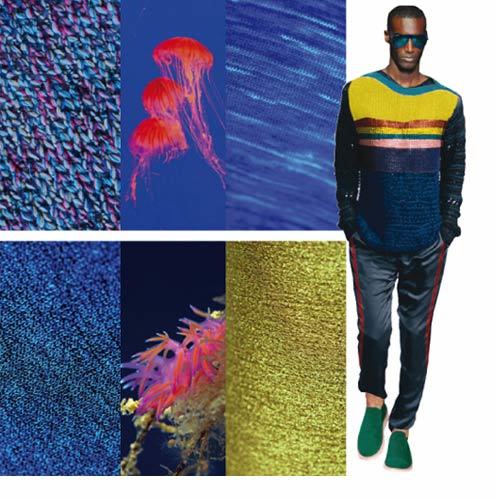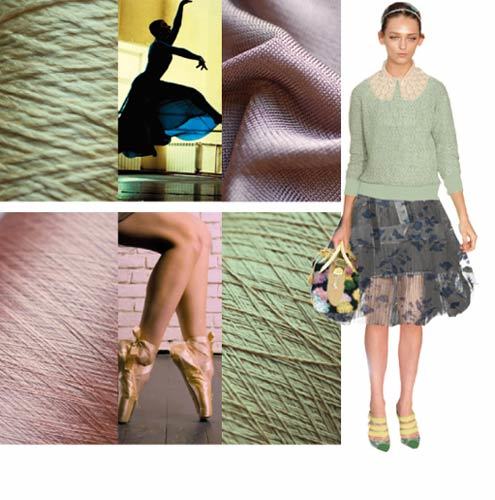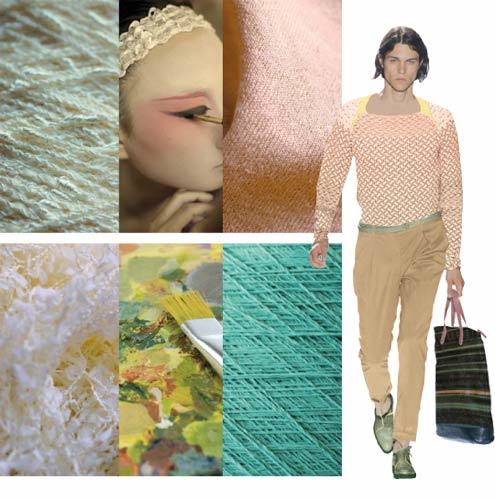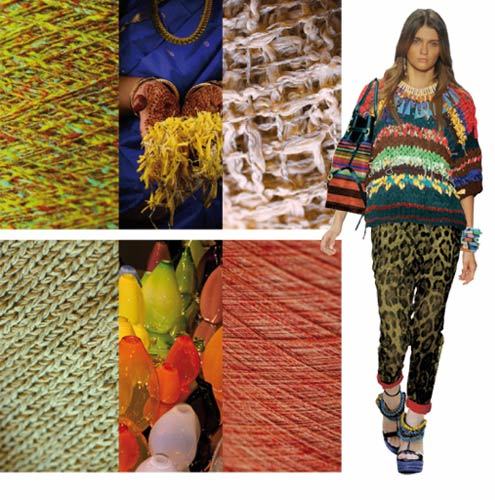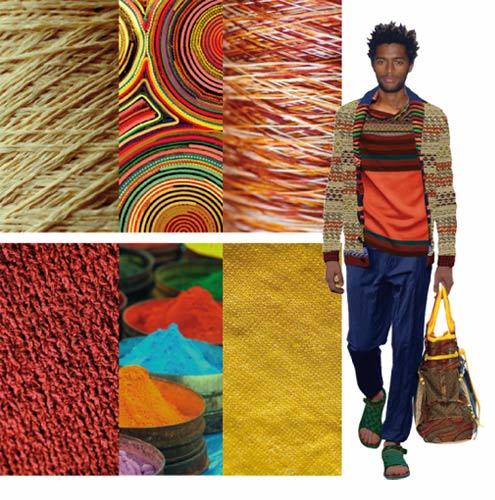 Spring Summer 2013 continues with the message of looking beyond ourselves and immediate world as an isolated unit to find greater strength in the way we live our lives. We can see the benefits of joining with others to learn about new cultures, methods and the force of a collective, but we do not want the unique and the individual to be lost.
For A/W 2012 we were re-looking at our world and culture to improve and grow, but for S/S 2013 we want to stride forward and explore our world and beyond into new unchartered territory to inspire us. A greater emphasis is being placed on creative arts, in developed and undeveloped cultures to give us new ideals and thought processes, whilst also reconnecting with the concept of craft and ancient hand skills that are unknown to a digitally programmed youth culture. Life for all is becoming more transient with constant global transference of ideas due to the ease of travel today and the development of the technological age. We do not even need to leave our homes to see what is going on in the world. This has leveled cultural differences making the world smaller. We have exhausted our immediate surroundings for inspiration and resources, therefore we are looking further into new worlds, into space, underwater, the arts and hidden cultures. We are looking to travel and explore on a cosmic scale.
It is time to transform ourselves and our world on a universal scale. Cosmic Transformation: reaching out into space, harnessing the lights of stars, the moon and planets to create an element of sci-fi and cultural futurism. Aquatic Transformation: exploring deep into the ocean into an underwater world of darkness punctuated by bright, unusual forms reflecting light and movement. Cultural Transformation: immersing oneself in the ideals and beauty of the art world, from performance to painting and literature, cultural influences offer delicacy, subtlety and refined elegance. Nomadic transformation: inspired by the earth and what we can create from what the earth offers, travelling the globe to discover surviving traditions and obscure cultures, maintaining the artisan.
SpinExpo is the only international creative offer for fibers, yarns, knitwear, and knitted fabrics. It's a great show, one not to be missed.SPINEXPO New York