Women's Key Color & Print Direction, S/S 2016
Women's apparel trend direction for Spring/Summer 2016 presented by Arena International UK offer an exclusive glimpse at three key moods, which include: Miami Vice, Calypso, and Dreamcatcher. The report includes color, pattern, and ready-to-wear inspiration for each trend.
Miami Vice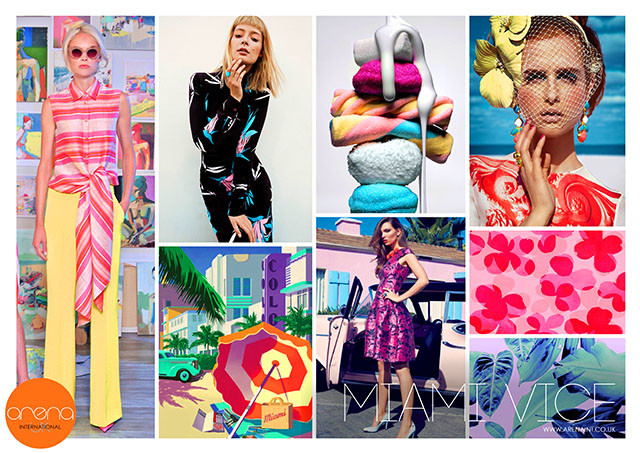 A mix of soft and bright shades are key, taking inspiration from the colours of Miami Beach. Pattern is bold and oversized in geometric, floral and shadow prints mixed with colour blocking.

Calypso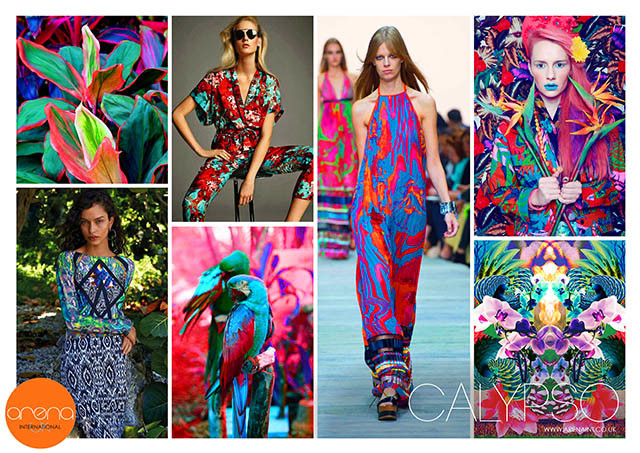 The saturated colours of the Caribbean play a vital role in this trend with bright and intense shades clashing together in bold print and pattern.

Dreamcatcher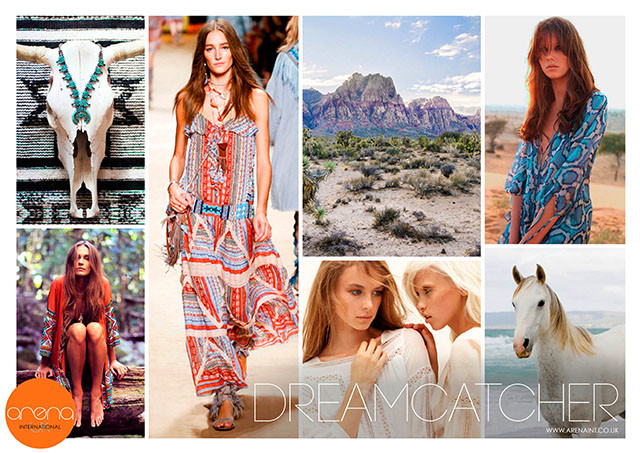 Gypsy, bohemian and prairie styles blend together in a whimsical look for the high summer season. Dusted shades are worked back with deep rich earth tones in intricate print and pattern.


PURCHASE THE FULL REPORT
You can find the complete Women's Spring/Summer 2016 Trend Report available to purchase now, and more information about Arena International UK by clicking HERE.