Women's Handbag Report FW 2011-12
The Bag report includes an overview of seasonal direction for Fall/Winter 2011-12. Displayed are the key callouts for shape, color, material and detail. Be on the look out for Framed Bags, Buckle Front details and Fur as a trim and overall fabric. The color palette for the season ranges from fruity tangerine and grape to Canary and Olive. Neutrals are camel, chocolate and champagne with touches of glossy black and metallic.
Key shapes, color, materials and details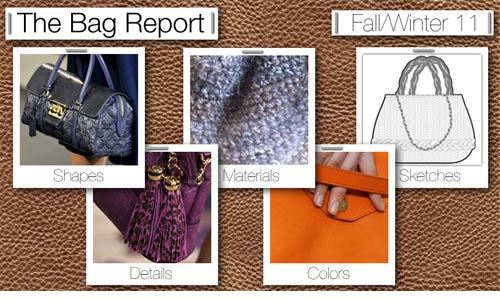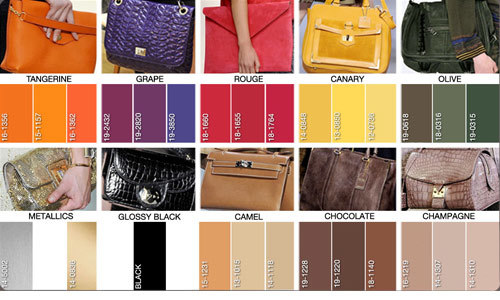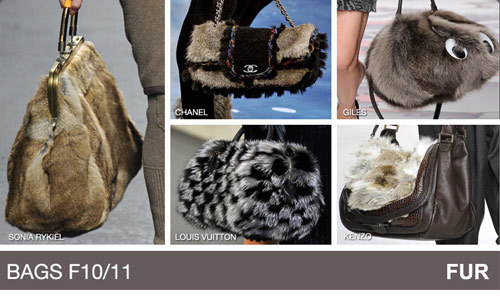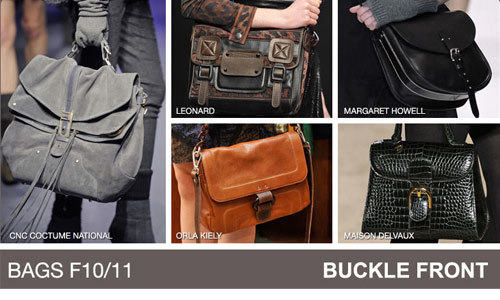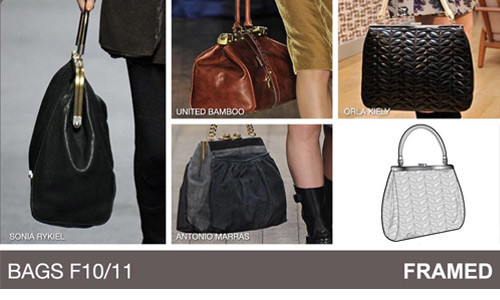 More Report Details
An in-depth analysis of design themes for Ladies, Men, and Children is available for purchase at the WCF Trend Shop. Reports on other trend areas like color, design themes, key items, details, materials, accessories, etc are also available.