Women's FW 2013-14 Trend Direction
On July 30 - Aug 1, over 2500 designers and product developers will converge to attend Printsource. It's also where MPDclick, the UK's largest trend service will be presenting direction for the F/W 2013-14 season. We've been given a preview and permission to share, a sampling taste treat, with you. On view: three themes for the upcoming women's Fall / Winter market: Expression, creativity is celebrated. Wanderlust, an alpine themed adventure. Reflective, Soviet heritage mixes nostalgia and contemporary futures in a quirky blend.
Seasonal Themes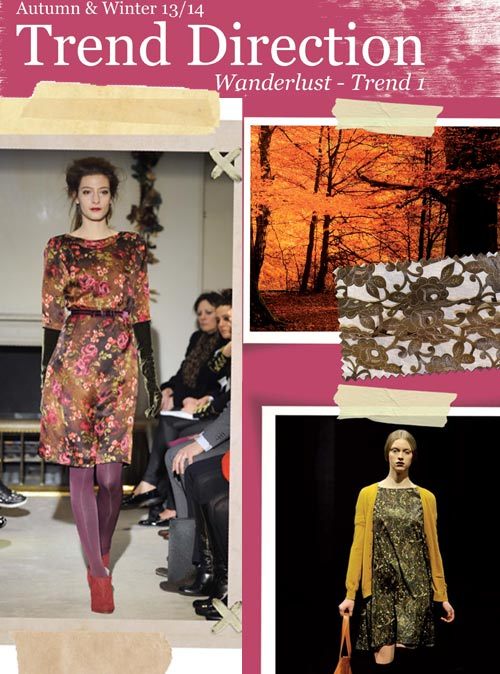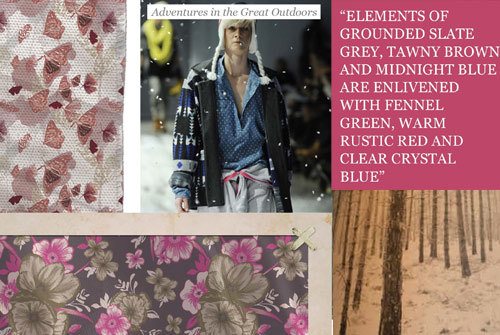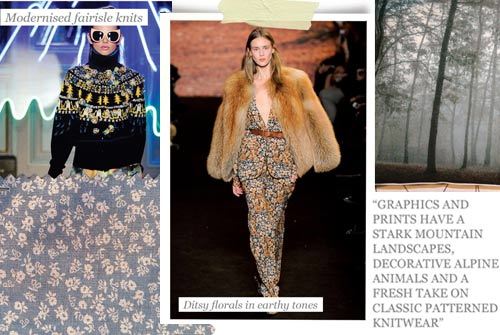 WANDERLUST - TREND 1
Wilderness travel inspires a high-winter trend that combines the keen sense of adventure of iconic explorers with a renewed fascination for the great outdoors. This lifestyle trend combines modern functionality with traditional fashion styles.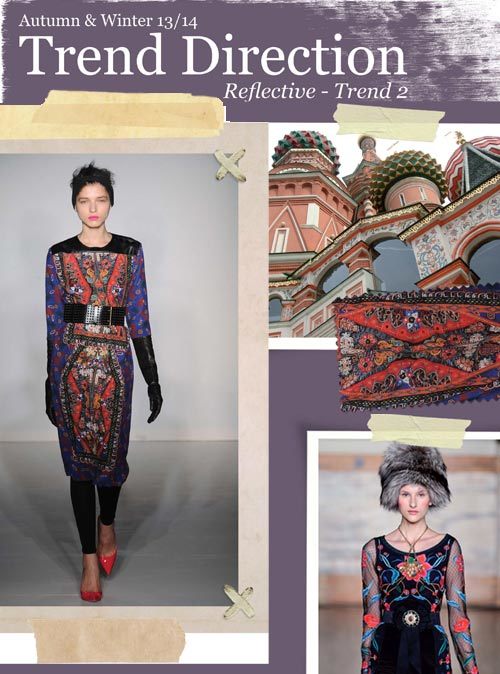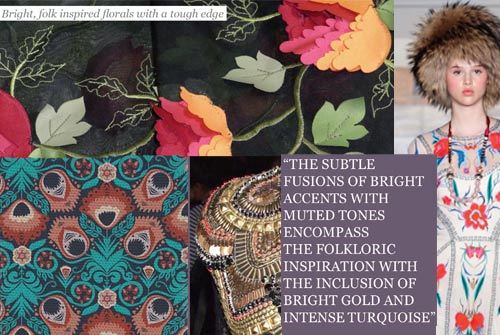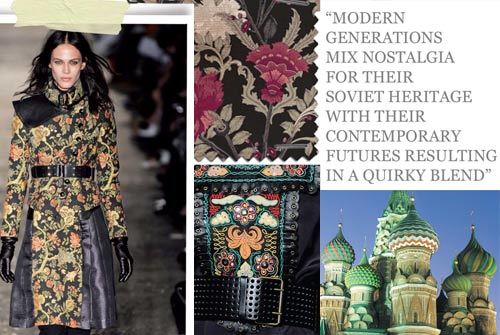 REFLECTIVE - TREND 2
Modern generations mix nostalgia for their Soviet heritage with their contemporary futures, resulting in a blend of quirky folk, Soviet style packaging and a fascination with branded sportswear.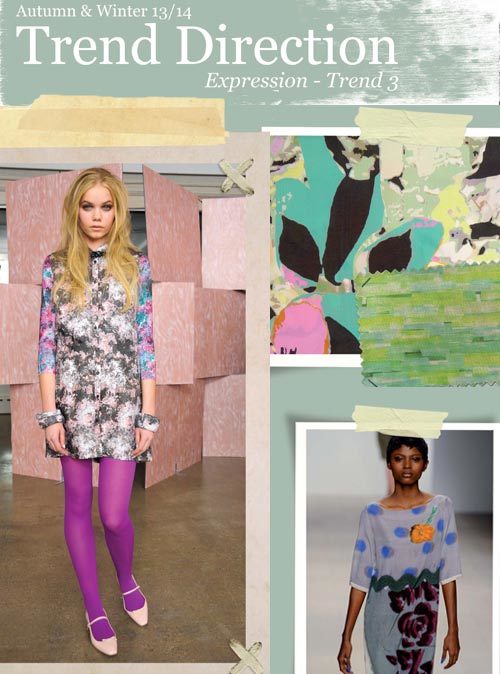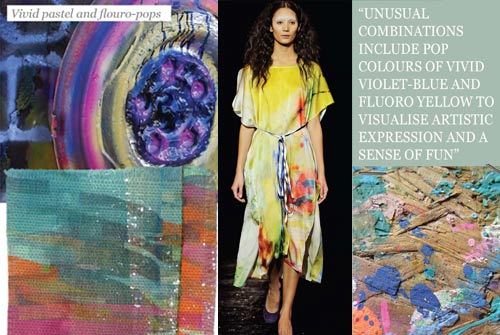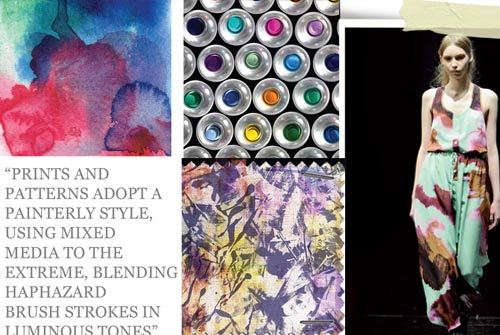 EXPRESSION - TREND 3
Creativity is reinterpreted using expressive freedom within the urban environment: a rise in art-squats ensures a considered approach to artistic ventures, commenting on social change with a refective and humorous slant.