Women's F/W 2016-17 Sesonal Megatrends
Caroline Cecil Textiles, a surface design studio, presents four megatrends that will come into play for the Fall/Winter 2016-17 season. Their "big ideas" for the women's market range from Royal Redux, Pop Positive, Earth Form, to Maker Mood. Each trend story offers seasonal direction complete with color palette, description, ready-to-wear silhouettes and visual cues that make for a really great report. Be inspired.
The Big Ideas
1. Maker Mood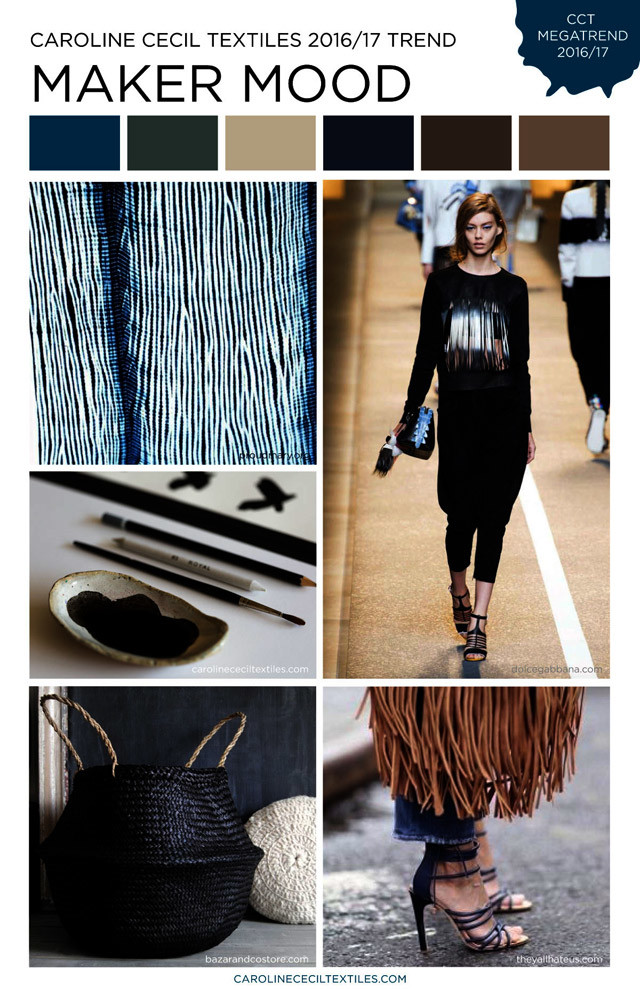 The MAKER MOOD megatrend celebrates artisans and makers and is associated with a simple, unstyled lifestyle. There's a huge emphasis on the process of creating, and many designers preserve the in-progress look by using raw edges, free-flowing dip-dyed looks, and aging and fading techniques. The mood is collaborative and artisanal.


2. Royal Redux
This megatrend brings opulent looks from medieval civilizations to the 21st century- and beyond. Expect to see a futuristic twist on glorious jacquards, armor-like silhouettes, and some tribal and ceremonial prints and patterns. The mood is defiant and confident


3. Earth Form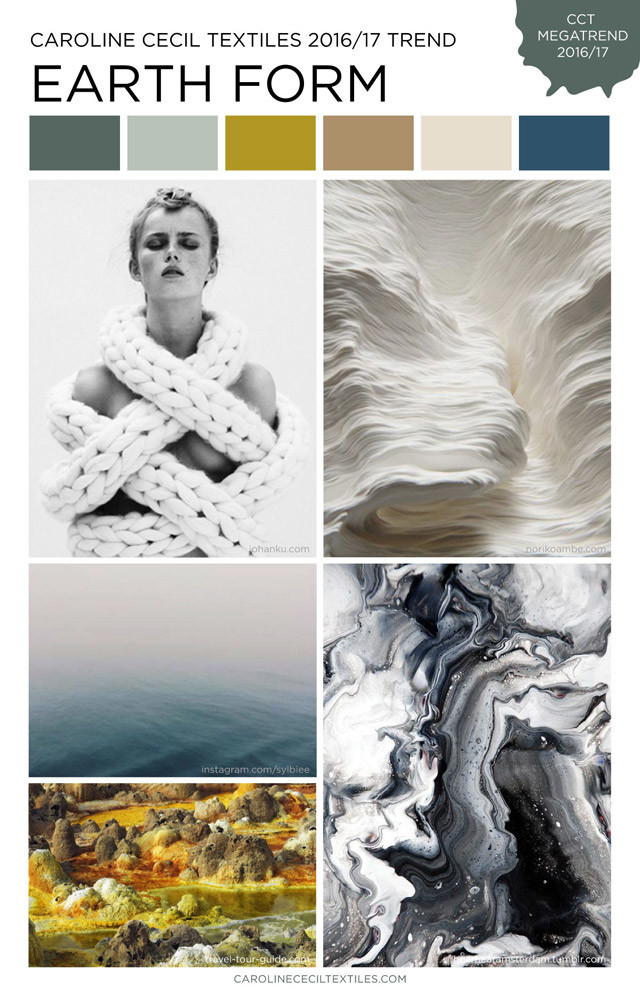 The Earth Form megatrend is all about the elements of nature and their stealth strength and drama. Melancholic and minimal, this megatrend uses photorealistic patterns and borrows shapes and textures from mountains, natural rock forms, water, and geodes. The mood is introspective and serious.


4. Pop Positive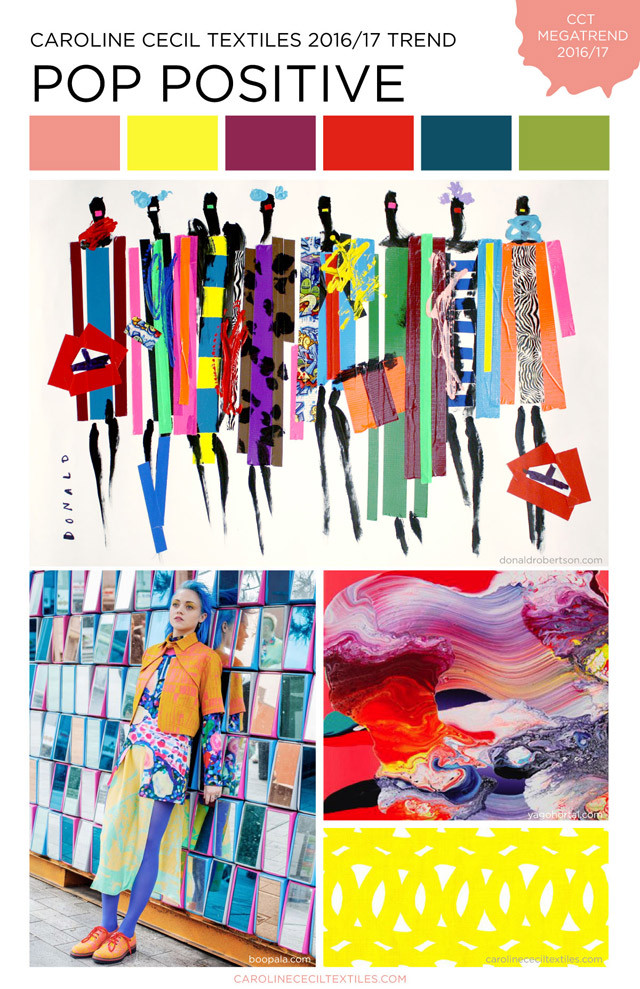 As people begin to give more weight to the health and wellness benefits of play, we see an emergence of the absurd in fashion and art. This megatrend mixes pop art colors and abstract prints of the 80's with preppy plaids and other flamboyant prints. The mood is mischievous and optimistic.


More Report Details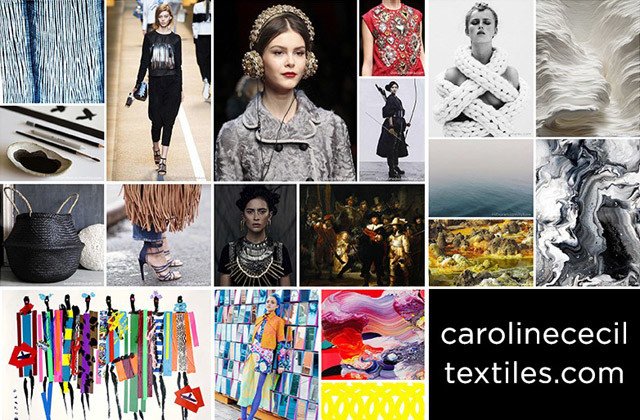 Caroline Cecil Textiles is a full-service textile design studio specializing in color direction, print development, and trend forecasting. We offer a library of on-trend designs in addition to creative services and industry expertise across a variety of product categories. Based in California, CCT works directly with clients, artists, and professionals around the world.