Women's F/W 2016-17 Key Color Group, New Utility
As Fall/Winter 2015-16 ranges land in stores, it's time to look ahead to Fall/Winter 2016-17 to get kick-started on next season. A directional and inspirational palette of new shades has emerged in womenswear as analyzed by the color experts at Trendstop. Here, WCF readers are presented with three shades taken from a key color group trend - New Utility. This group is made up of a palette of earthy uniform colors influenced by military culture, reviving utility-inspired looks for the Fall/Winter wardrobe with a fresh and forward appeal.
F/W 2016 + 2017 Mainstream Market

Autumn Sage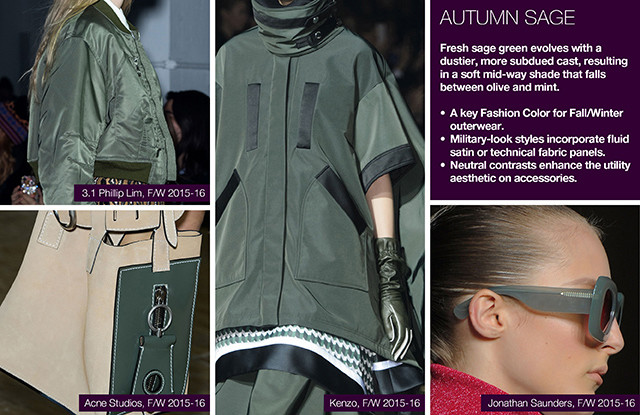 Fresh sage green evolves with a dustier, more subdued cast, resulting in a soft mid-way shade that falls between olive and mint.
A key Fashion Color for Fall/Winter outerwear
Military-look styles incorporate fluid satin or technical fabric panels
Neutral contrasts enhance the utility aesthetic on accessories


Deep Olive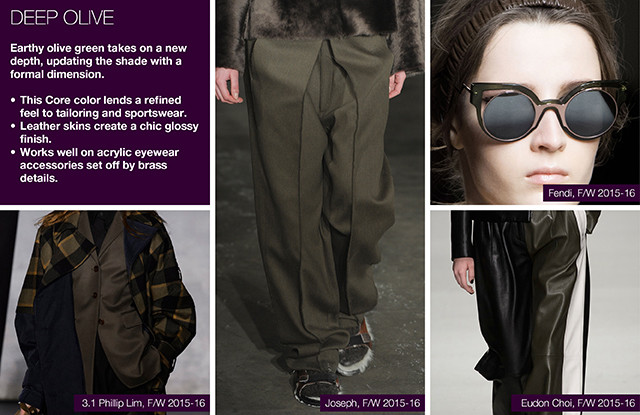 Earthy olive green takes on a new depth, updating the shade with a formal dimension.
This Core color lends a refined feel to tailoring and sportswear
Leather skins create a chic glossy finish
Works well on acrylic eyewear accessories set off by brass details


Khaki Brown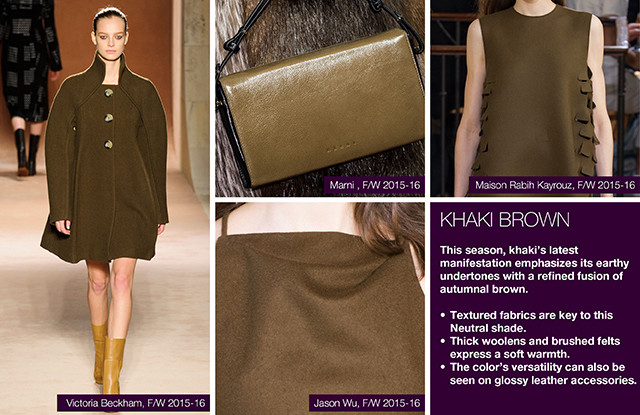 This season, khaki's latest manifestation emphasizes its earthy undertones with a refined fusion of autumnal brown.
Textured fabrics are key to this Neutral shade
Thick woolens and brushed felts express a soft warmth
The color's versatility can also be seen on glossy leather accessories


More Report Details - Exclusive Offer


Trendstop.com, is the world's leading trend forecasting agency for forward fashion forward trend information that is validated through early consumers to give you confidence in your trend decision making. Clients include Forever21, PVH, Ralph Lauren, H&M, Hugo Boss and L'Oreal.