Women's Exotic Prints S/S 2016
Striking and bold, women's print stories are created with alluringly exotic inspirations for Spring/Summer 2016, say the trend analysts at Trendstop. Florals are blown up to statement proportions in Big Garden Blooms, while native patterns are revamped into Contemporary Tribal Stripes.
BIG GARDEN BLOOMS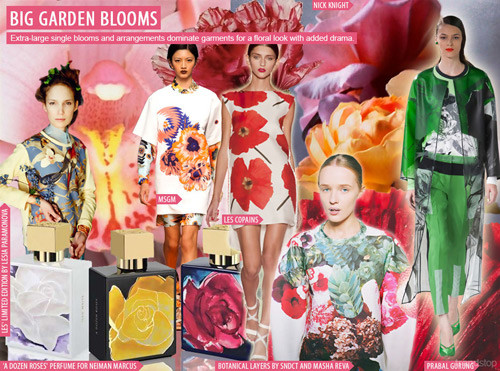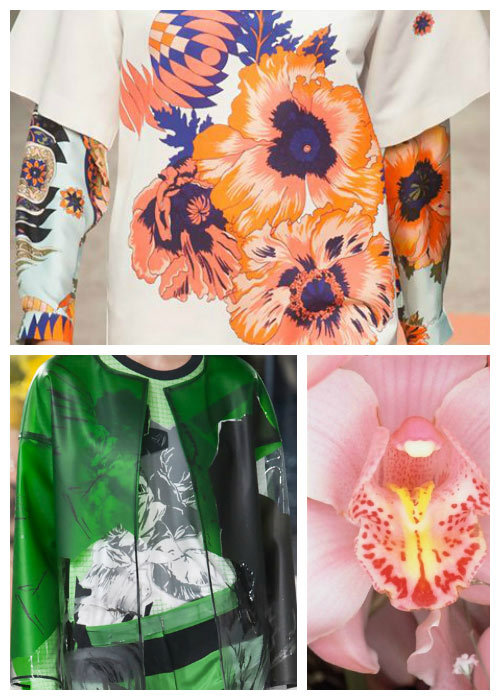 image courtesy Trendstop: MSGM, Prabal Gurung, both Spring/Summer 2014, Nobuyoshi Araki.
Womenswear makes an organic statement with dramatic applications of extra-large blooms, creating a floral look with added drama. Clean white bases set off multicoloured placements on oversized tees at MSGM, while Prabal Gurung lends a modern finish to a stark monochrome graphic with spring green gridded panels.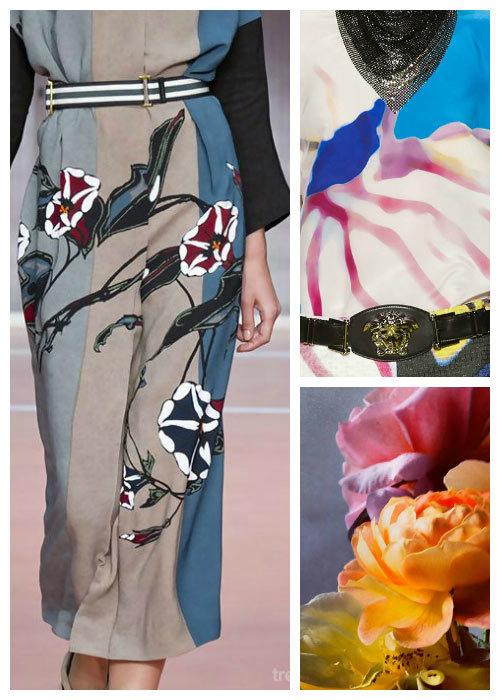 image courtesy Trendstop: Versace, Marni, both Spring/Summer 2014, Nick Knight.
Meanwhile, we see how abstract watercolour blooms allow for interesting plays of colour and pattern at Versace, as Mani opts for a more understated feel with muted colour blocking under a delicate floral placement. Fresh and directional, this print trend is suitable for all Market levels.
CONTEMPORARY TRIBAL STRIPE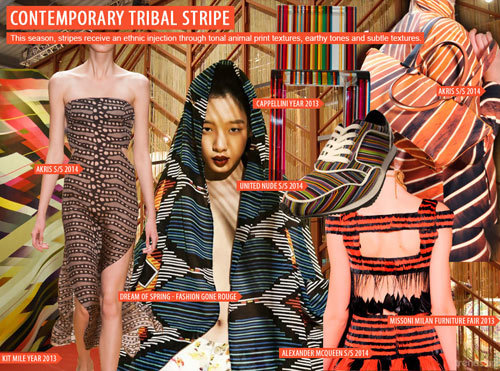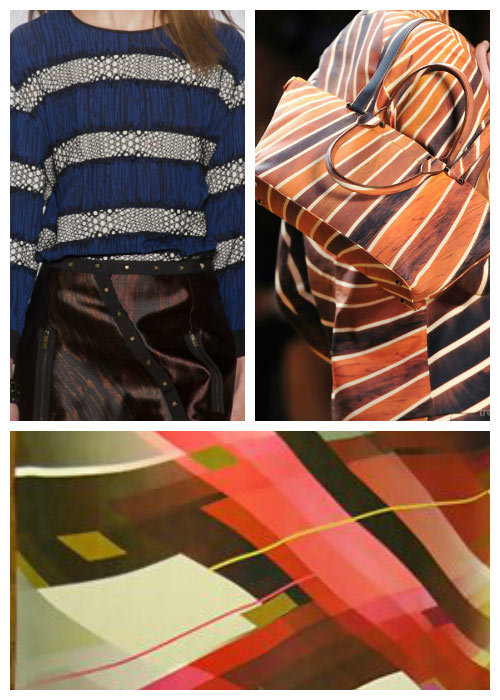 image courtesy Trendstop: Alexander McQueen, Akris, both Spring/Summer 2014, Carnovsky Zigzagging Installation for Missoni.
This season, stripe prints receive an ethnic injection for a contemporary revamp of tribal aesthetics. Alexander McQueen lends a tactile dimension to bold orange and black stripes with feathery textures, combined with matching feather tassels. Akris channels some animalistic inspiration with brown snake-like stripes on a sheer fabric.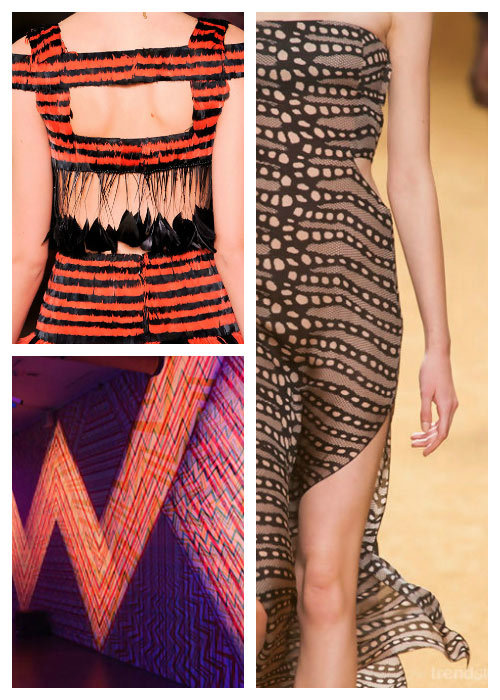 image courtesy Trendstop: Akris, Andrew GN, both Spring/Summer 2014, Kit Mile Year 2013.
A trend best suited to the Contemporary and Missy Markets, Andrew GN updates a casual sweater with a mix of organic scratch and reptilian-effect stripes, while Akris offers another modern twist on the trend with bold stripes in earthy colourways set off by clean white bands.
THE FULL REPORT IS AVAILABLE NOW
Source: Print Embellishment Report Spring/Summer 2016.

Trendstop.com is one of the world's leading trend forecasting agencies for fashion and creative professionals, renowned for its insightful trend analysis and forecasts. Clients include Forever21, Ralph Lauren, H&M, Hugo Boss, and L'Oreal.