Women's Euro Retail Report FW 2010
From Barcelona, London, Munich & Paris, the key trend for womenswear emerging in stores this past February covers a multitude of sub trends which come together to form a casual theme with bright & intricate prints as part of a distinct summery style.
Key Sightings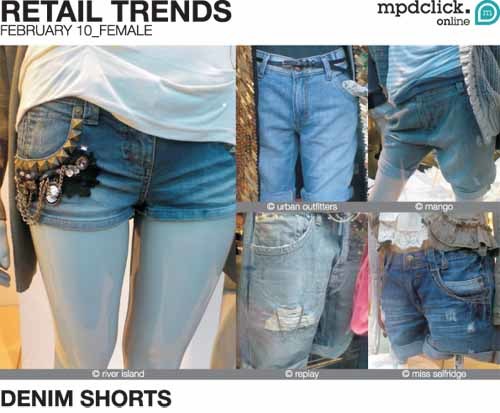 Differing lengths; studded embellishments; short hotpants; looser & baggier styles; frayed details; rolled hems; cutoffs; mid-to-light washes; tarnished chains.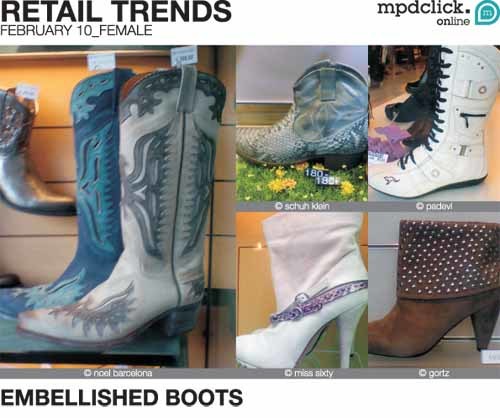 Cowboy boots; carved patterns; metal studs; boxing boots; buckled straps; full laceups; snakeskin look; patterned wellingtons; bright florals.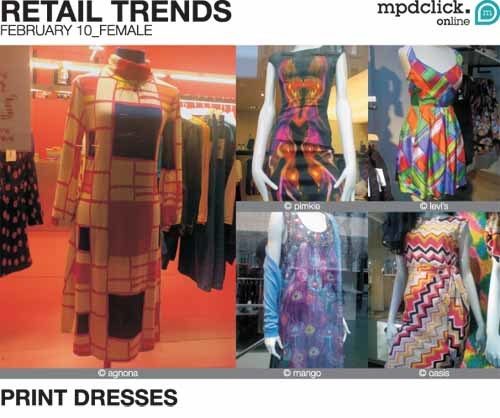 Evening & casual dresses; clashing colours; variegated zigzag stripes; peacock feather prints; rorschach test designs; high necklines; long sleeves.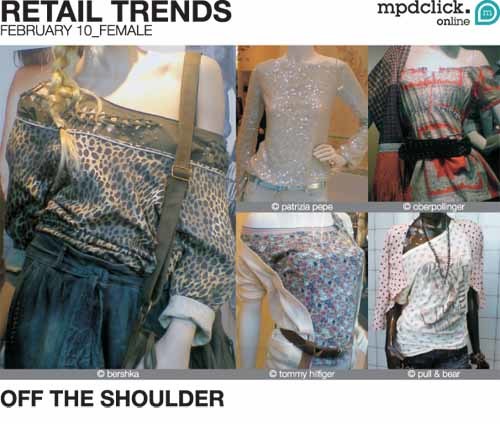 Loose fits; casual styling; all over prints; leopard skin; black & pink polka dots; dense florals; layered with knitwear; cinched silhouettes; shiny sequins.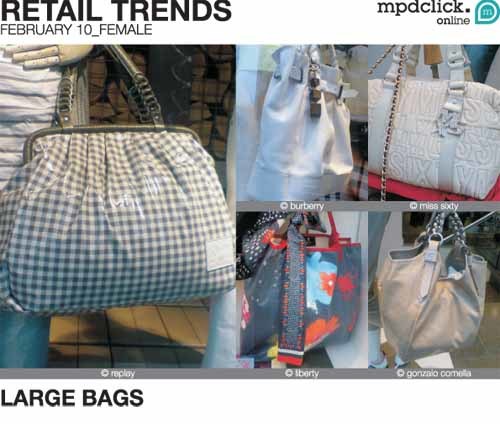 Capacious bags; high-shine finishes; embossed & stitched lettering; blue & orange florals; block colours; chain handles; pure white; neutral palettes.