Women's Contemporary Color, S/S 2015
This Design Options' S/S 2015 color report for the Young Women's Contemporary Market captures the mood of the season with three distinct trends: Mixed Metals, Green Scene, and Graphic Underground. The trends in this report have application for Women's apparel, accessories, and beauty products. The forecast is complete with color palettes, descriptions, and visuals.
Mixed Metals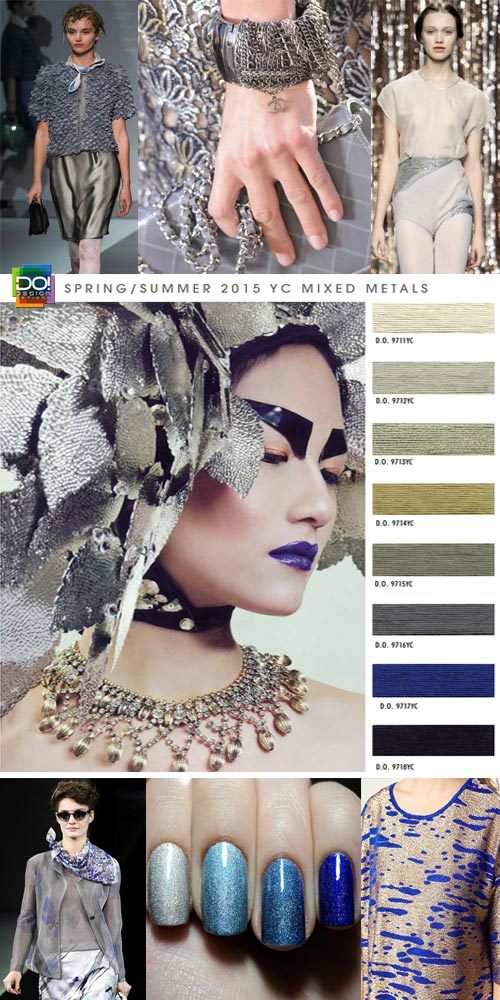 Electric blue and desert sand shades of metallic infusions and synthesized minerals give multi-faceted essentials state of the art allure. Bold metal statements radiate with dynamic brilliance. Entwined golden and silver streaks resonate vividly upon scenery of expressive solitude.
Green Scene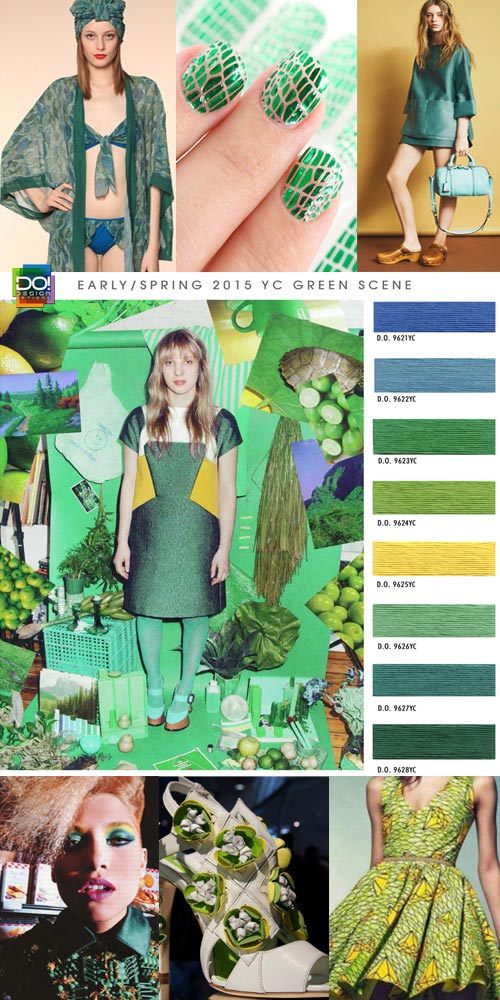 Jade and malachite shades of earthy environment and precious gem accentuate mercerized geometric shapes. Structured and tailored elements exude a lush and lavish appearance on a backdrop of emerald saturations. Yellow and sky blue hues of unrefined landscape and vivid viridian mingle graciously with an unrelenting sense of abandonment.
Graphic Underground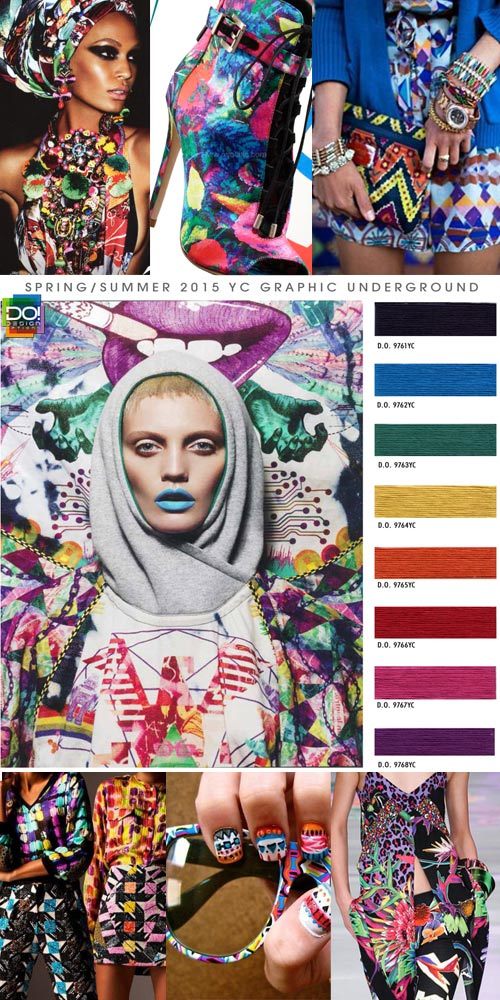 Fire engine red shades of siren emphasize streetwise nuances while accentuating artistic elements. Vivid street art comes to life on a backdrop of distressed denim. Pacific blue and passionate plum tones of secretive and subversive imply inventive expertise on cotton double knit jersey.
More Report Details
Design Options, has a golbal client base, filling the color needs of large retailers to small indie design firms. Design Options Inc is dedicated to bringing Southern California's unique aesthetic to the world. Its singular, cutting edge perspective, coupled with a comprehensive knowledge of the current marketplace, fuels the company's imaginative products and high-end consulting services.