Women's Color Trends SS 2014
This S/S 2014 color report for the Women's Market captures the mood of the season with four distinct trends: Nude Coutures, Sugar Rush, Full Spectrum, and Sunset Beach. The trends in this report have application for Women's apparel, accessories, and beauty products. The forecast is complete with color palettes, descriptions, and visuals.
Nude Couture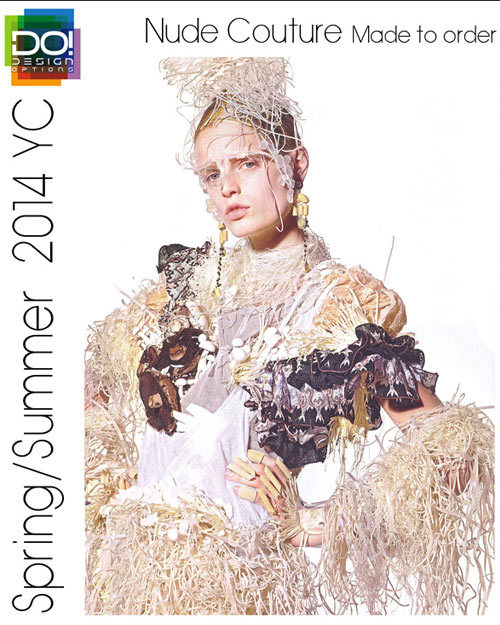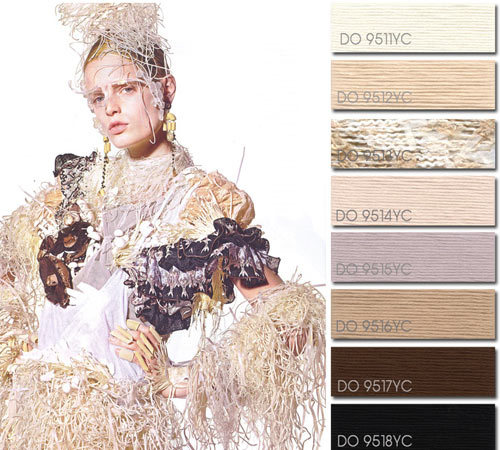 Nude Couture
Made to order and custom fit… Nude Couture. Lavish and luxurious white saturations of haute couture indicate prestige and prominence while highlighting exquisitely spun boucle. Silken black contours of Versailles demand unyielding attention. Deep brown shades of courtier intermingle graciously with faint flecks of ivory to evoke a feeling of unrestrained sensuality. Impeccable fashion that is never underrated… Nude Couture.
Sugar Rush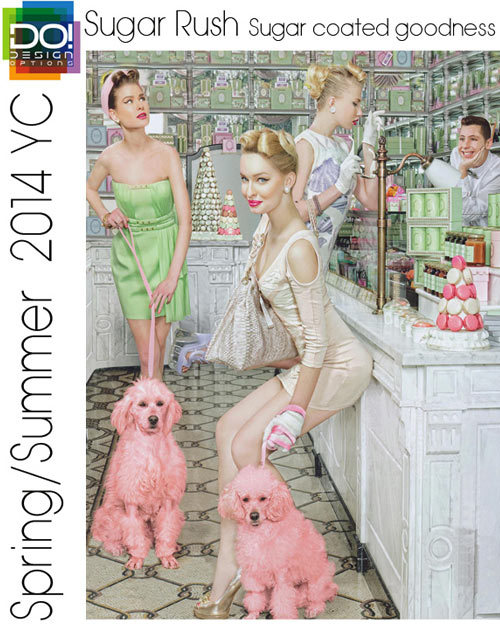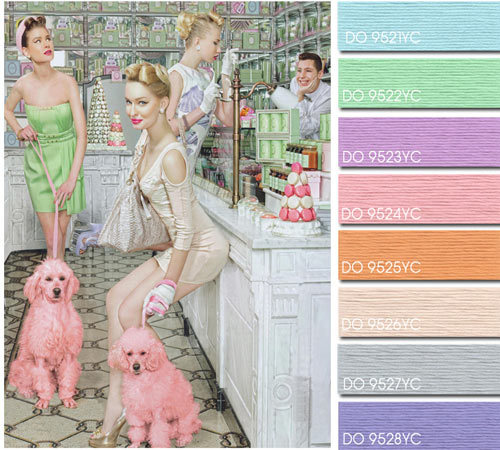 Sugar Rush
The most tasteful rush of adrenaline… Sugar Rush. Vivid shades of powder pink are meticulously counterbalanced with ultra-feminine tones of baby blue. Vivid sea foam green elements of sweeten the pot represent immaculate style and purity of heart. Peach and light purple undertones of honeybunch and sweetie pie display detailed ingenuity on a backdrop of playful deliberations. Sugar coated goodness from the fashion gods…Sugar Rush.
Full Spectrum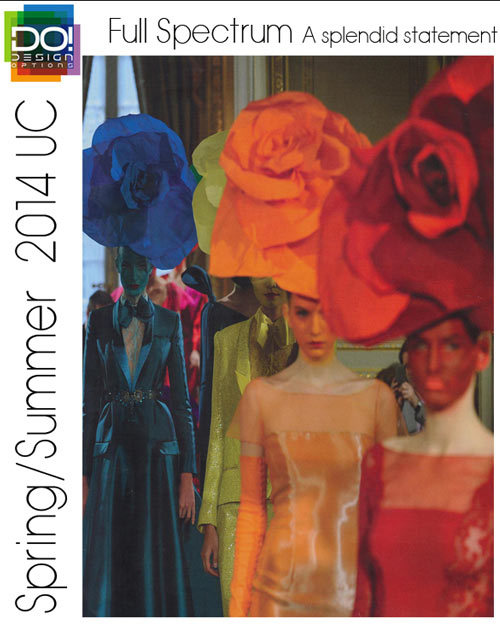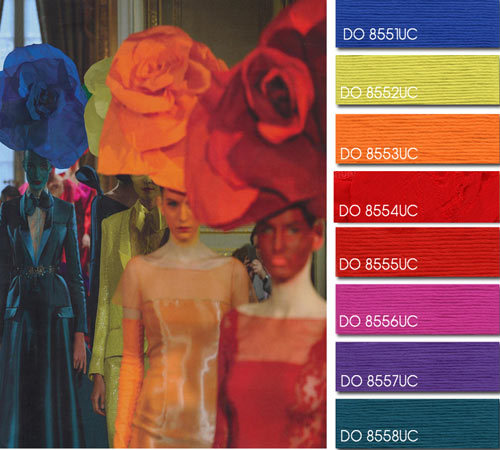 Full Spectrum
A splendid statement of unflawed fashion… Full Spectrum. Bold shades of royal blue give brilliance and astonishing beauty to bright red floral impressions. Magenta and turquoise tones of chromatic sequence and panoramic scale radiate embellished silhouettes. Lavish trim of silken ribbon add a touch of demure to vivid purple undertones. Soft and silken textures indicate pure elements of divine femininity. A dramatic and all-encompassing allure… Full Spectrum.
Sunset Beach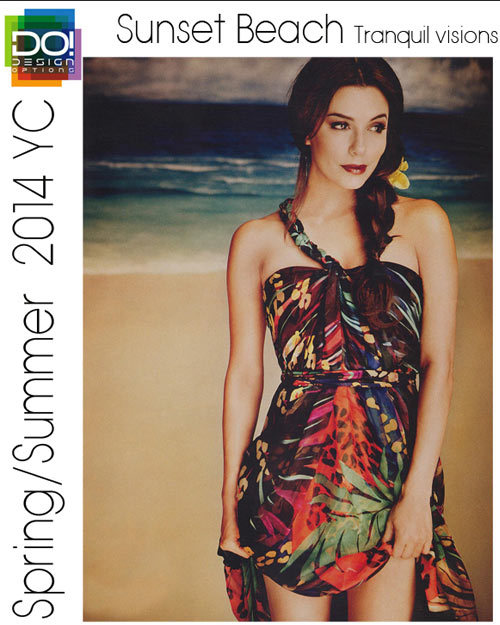 Sunset Beach
Tranquil visions beyond the sea… Sunset Beach. Vivid orange and sienna shades of coastline and sand dollar saturate a canvas of unanticipated enchantment. Steel blue tones of deepest twilight inspire images of sun kissed beaches illuminated by a full moon. Pinkish hues of high tide irradiate a backdrop of tantalizing silk while drawing attention to smooth silhouettes. Visions of sand castles and an eternity of breathtaking landscapes… Sunset Beach.
MORE REPORT DETAILS
Design Options, has a golbal client base, filling the color needs of large retailers to small indie design firms. Design Options Inc is dedicated to bringing Southern California's unique aesthetic to the world. Its singular, cutting edge perspective, coupled with a comprehensive knowledge of the current marketplace, fuels the company's imaginative products and high-end consulting services.