Women's Color Trend Forecast Spring 2012
Confirmed by the recent ladies runways, this forecast of the must-have colors for Spring 2012 promises a beautiful season to come. Clear, warm brights of poppy, and geranium through to canary are countered by refreshingly cool tiffany blue and hyacinth. Honey and sandstone offer a neutral break from the color festivities of S/S 2012.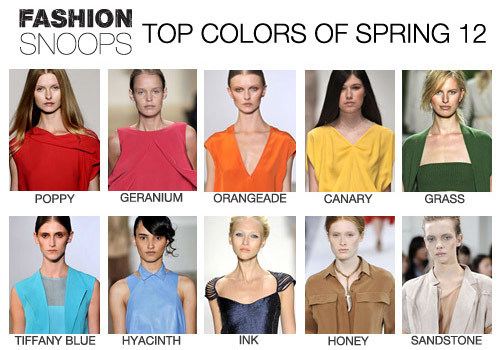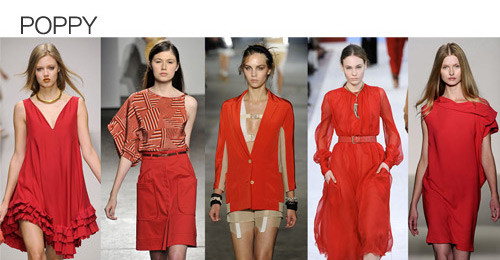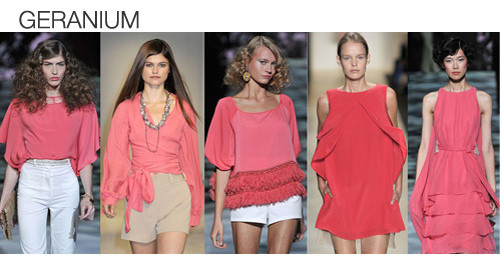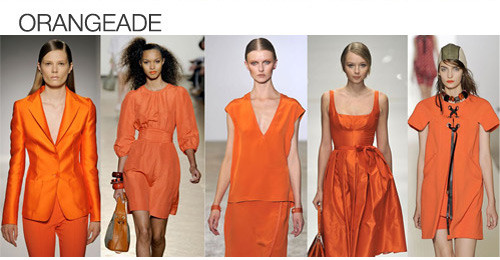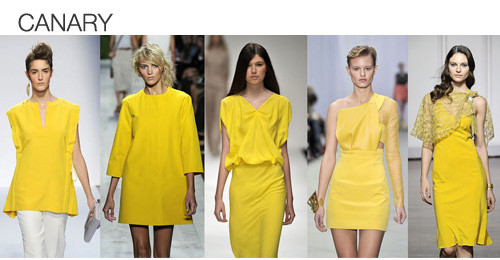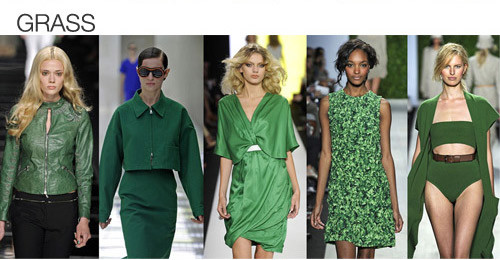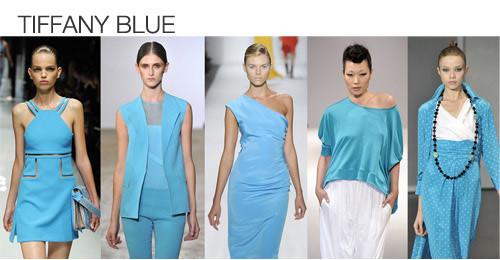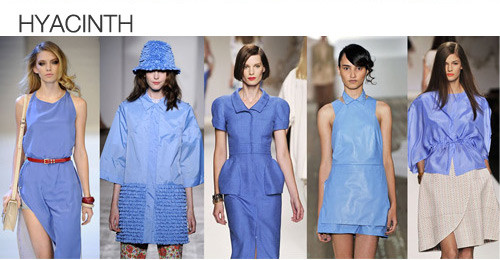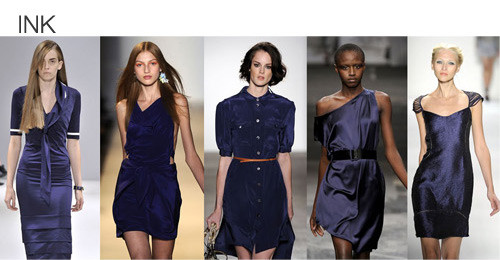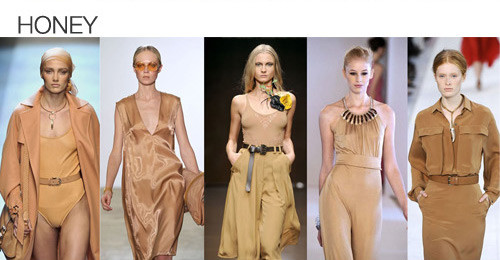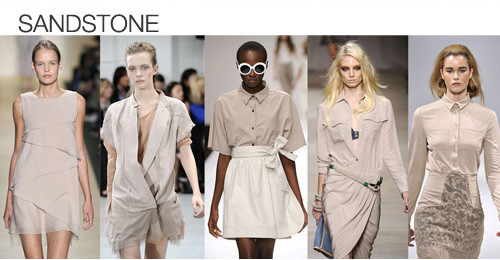 An in-depth analysis of color harmonies and emersions for Fall 11/12 to Spring 12 is available at Fashion Snoops for subscribers only. All reports include reference numbers for both Pantone and Color Solutions International (CSI), as well as high-resolution runway references. Reports on other trend areas like design themes, key items, details, etc are also available.