Women's Color Direction, FW 2014-2015
This F/W 2014-15 color report for the Women's Market captures the mood of the season with three distinct trends: Double Take, Model Movement, and Spellbound (pictured). The trends in this report have application for Women's apparel, accessories, and beauty products. The forecast is complete with color palettes, descriptions, and visuals.
Double Take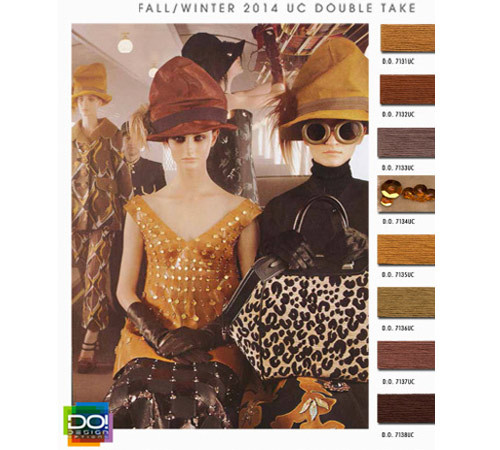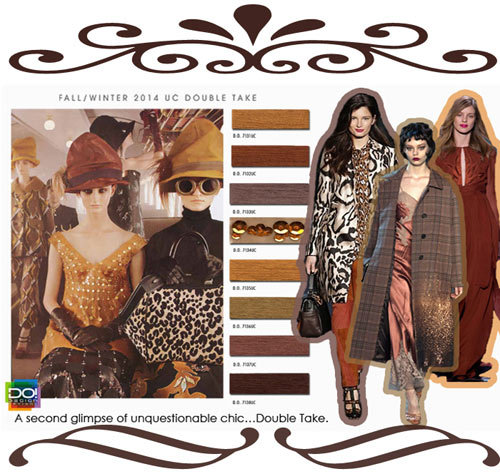 Gold and sienna brown shades of unequivocal damsel and astute fashionista exemplify ambiguity on decorative panne velvet. Bold sequins and intricate beaded trim add lavish ingenuity to a canvas of sepia and misty rose hues. Pale mauve saturations of ostentatious mademoiselle indicate complexity on a backdrop of embellished novelties…Because one glance is never enough… Double Take.
Model Movement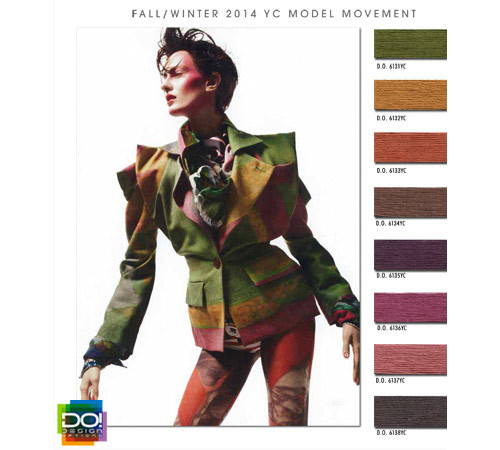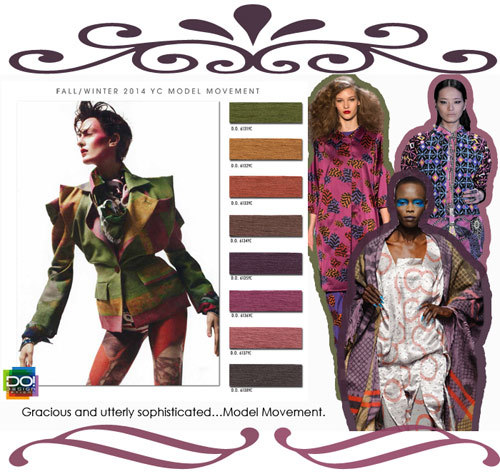 Olive and goldenrod hues of contemporary chic and rive gauche accentuate elongated silhouettes to create an illusion of endless space. Sepia and salmon shades coalesce with succinct rhythm and sharp propensity. Orange tones mingle with unrelenting suspicion to display a vast array of timeless innovation. Gracious and utterly sophisticated… Model Movement.
Spellbound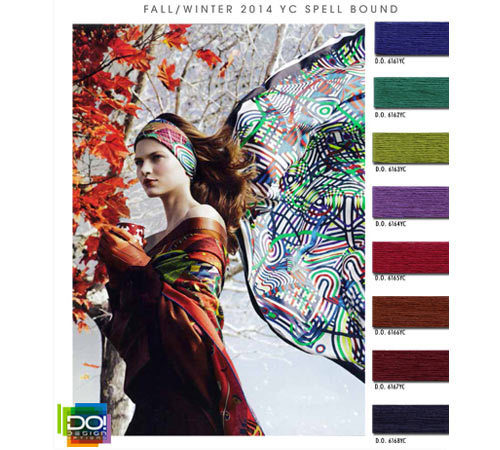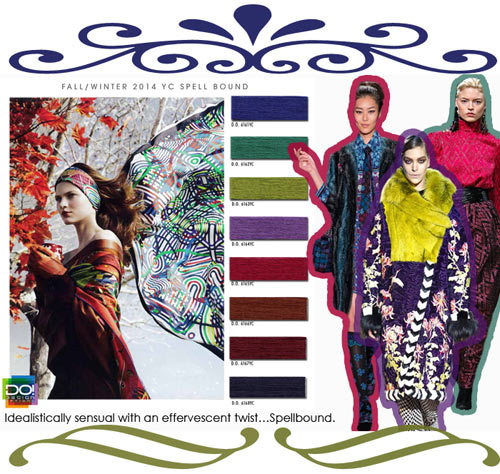 Blue violet and aqua green shades of capricious awestruck saturate an unbounded backdrop of lavish satin fabrications. Greenish yellow tones of enthralled muse fuse effortlessly with lithe anticipation. Burnt Sienna and maroon saturations of enchantment and hypnotize resonate with splendid vivacity and endless fluidity. Passionately feminine with a sultry finish… Spellbound.
MORE REPORT DETAILS
Design Options, has a golbal client base, filling the color needs of large retailers to small indie design firms. Design Options Inc is dedicated to bringing Southern California's unique aesthetic to the world. Its singular, cutting edge perspective, coupled with a comprehensive knowledge of the current marketplace, fuels the company's imaginative products and high-end consulting services.