Women's Apparel Color Forecast, S/S 2015
Hawaiian and Gaugin's Tahiti have inspired a shift into cool tones for Women's Spring Summer 2015 color trend forecast. We see a surprising hold on Jewel tones coming off holiday and a balance of closely pitched low tones to create a soothingly evolved color palette. On view, a range of Blues, Greens, and Purples.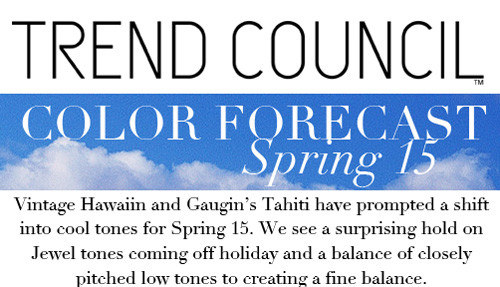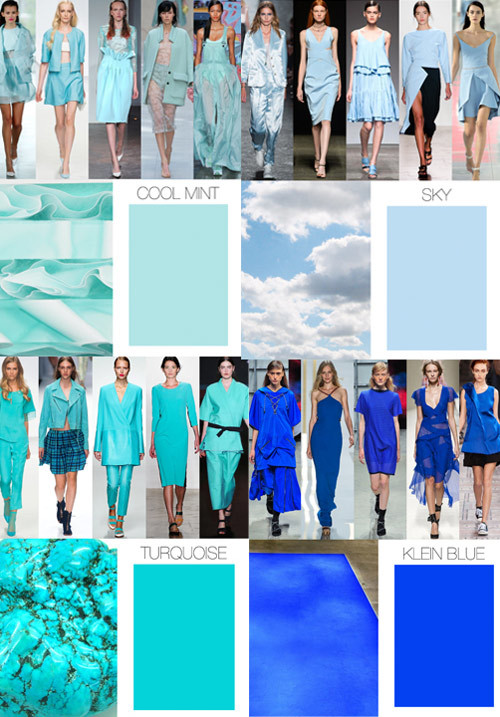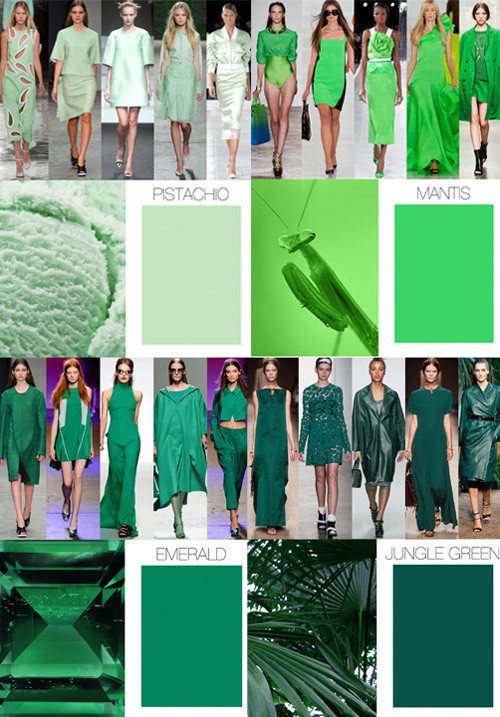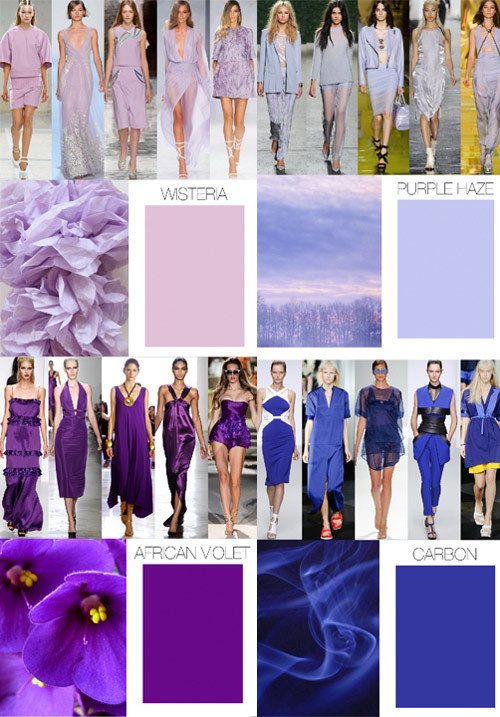 More Report Details
Trend Council is a niche online forecasting service that provides valuable color and trend information to help you make accurate decisions for your business based on factual analysis by industry leaders. Trend Council focuses on the Ladies, Juniors, Mens, Young Mens, and Active markets.