Women's and Men's Big Trends FW 2013-14
This must-see Trend report is an inspiration. We all know it's the yarn and fiber folks to watch for incoming trends. They are first in the trend cycle. This is the case here. On view, "Writing The Next Chapter," a spectacular array of trend boards which give a clear idea of the incoming mood, direction, color, and textural elements for Fall / Winter 2013-14.
SPINEXPO TREND REPORT
The SPINEXPO trends for F/W 2013-14 have explored the idea of "Writing The Next Chapter" and reflecting on how this interprets into four strong global trend messages we see emerging for the season ahead: Prologue, Genre, Narrative, and Epilogue.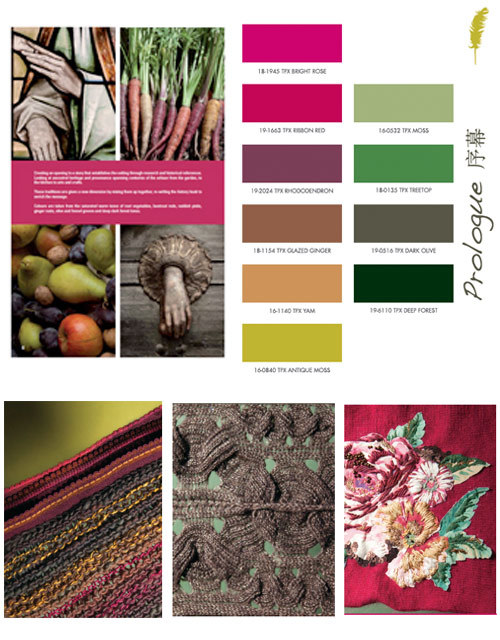 PROLOGUE
Creating an opening to a story that establishes the setting through research and historical references. Looking at ancestral heritage and provenance spanning centuries of the artisan from the garden, to the kitchen to arts and crafts.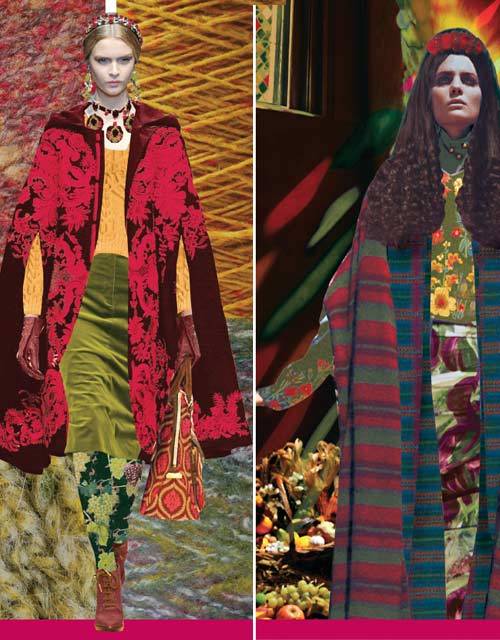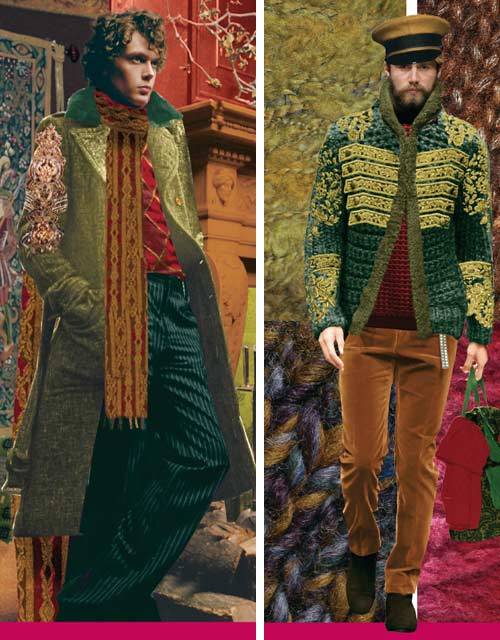 Inspriation
Glow of stained glass, tapestries, lustre of fabrics - damasks and silks. Ancestrial and historical references. Old master paintings. Decorative embellishments. All aspects of tweeds. Valuing heirlooms as well as creating new ones. Traditions.
Color
Saturated warm tones or root vegetables, beetroot reds, raddish pinks, ginger rusts, olive and fennel greens and deep dark forest tones.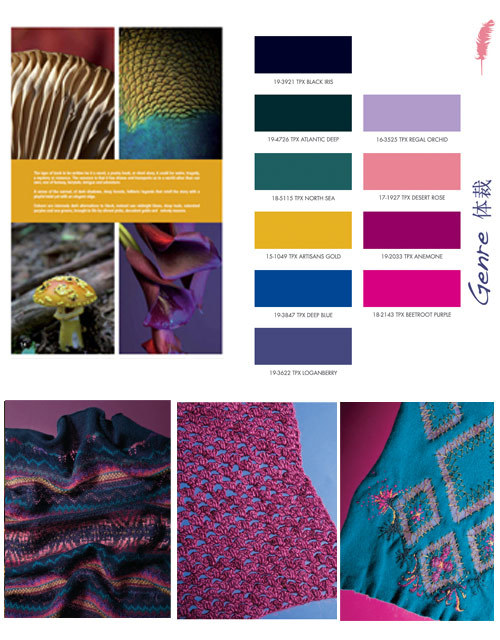 GENRE
The type of book to be written be it a novel, a poetry book, or short story, it could be satire, tragedy, a mystery or romance. The essence is that it has drama and transports us to a world other than our own, one of fantasy, fairytale, intrigue and adventure.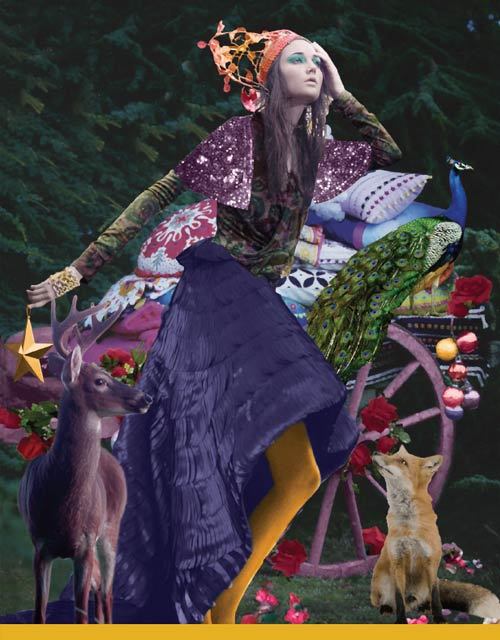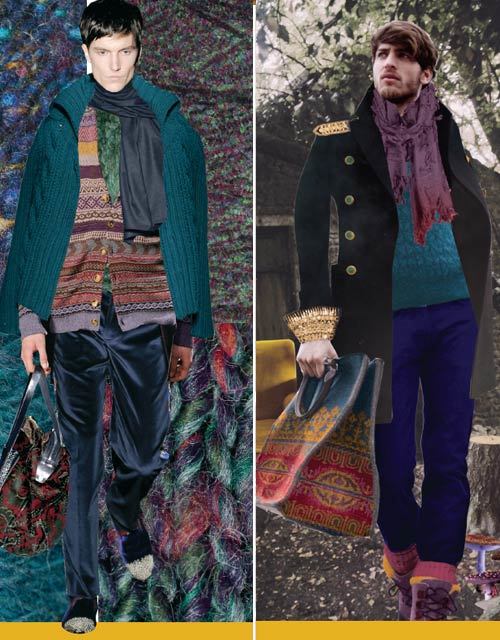 Inspriation
A sense of the surreal, of dark shadows, deep forests, folkloric legends both playful and elegant. Mystery, magic, and fables. Ancient mythology and curiosities from a much grander past era. High drama in fabric. Bugs, butterflies, to fairies and serpents. Dark and goth in mood, yet fun and fantastical in pattern and color, blurring the boundries between day wear into evening.
Color
Intensely dark alternatives to black, instead us midnight blues, deep teals, saturated purples and sea greens, brought to life by vibrant pinks, decadent golds and velvety mauves.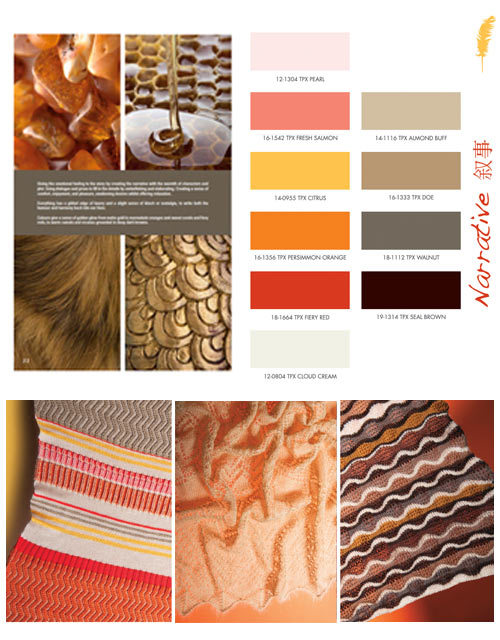 NARRATIVE
Giving the emotional feeling to the story by creating the narrative with the warmth of characters and plot. Using dialogue and prose to fill in the details by embellishing and elaborating. Creating a sense of comfort, enjoyment, and pleasure, awakening desires whilst offering relaxation.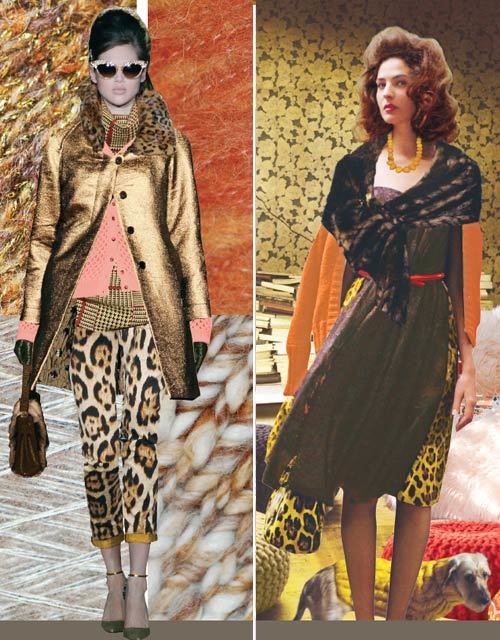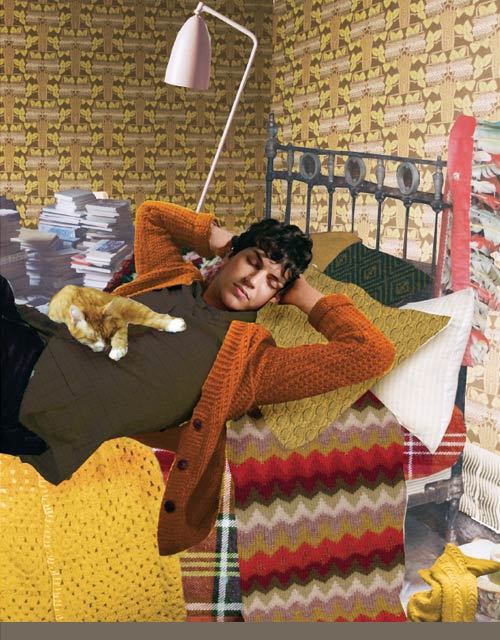 Inspriation
Everything has a gilded edge of of luxury and a slight sense of kitsch or nostalgia. Cozy yet glamourous. Furs, plush velours, quilting and animal skins. Surace texture, nubby yarns, uneven twists, patterns and stitches using homespun techniques. Brushed and soft. Gold is a key statement, not neccesarily to glitter, more molten, or glossy, matte softly hidden.
Color
Colors give a golden glow from matte gold to marmalade orange, sweet corals, fiery reds to warm camels and vicunas grounded in deep dark browns.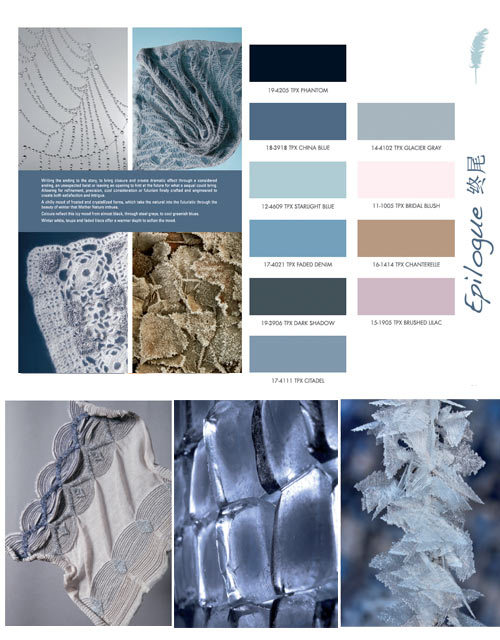 EPILOGUE
Writing the ending to the story, to bring closure and create dramatic effect through a considered ending, an unexpected twist or leaving an opening to hint at the future for what a sequel could bring. Allowing for refinement, precision, cool consideration or futurism, finely crafted and engineered to create both satisfaction and intrigue.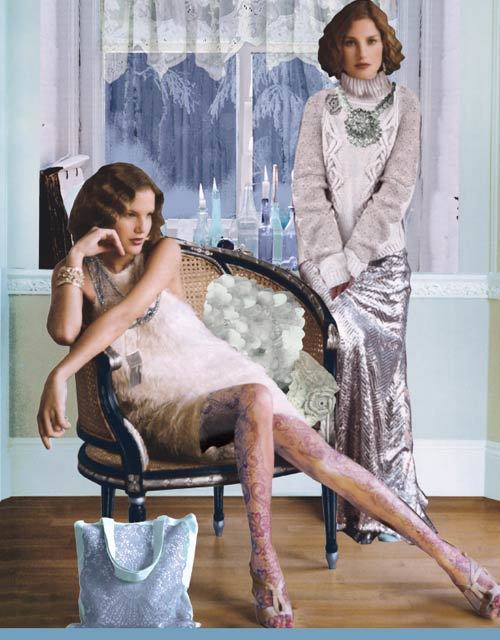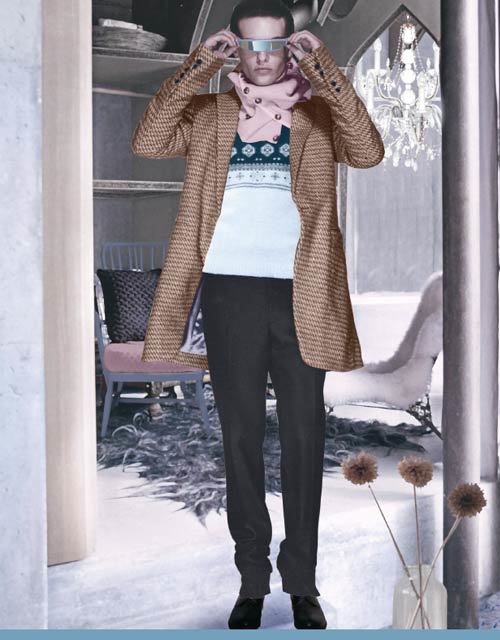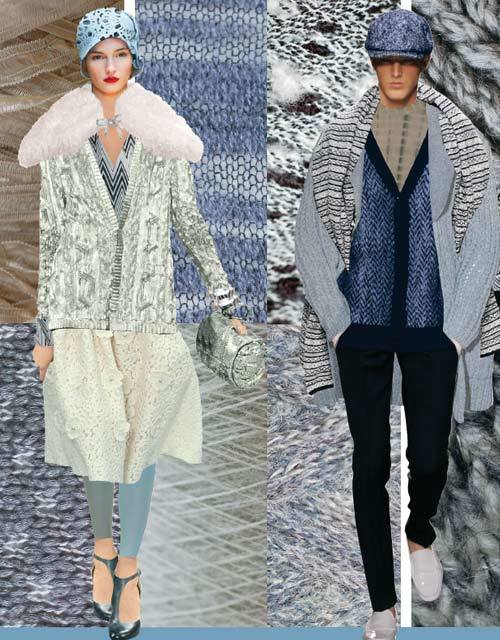 Inspriation
A chilly mood of frosted and crystallized forms which take the natural into the futuristic through the beauty of winter that Mother Nature imbues. Extremely elegant and refined is contrasted with an air of frivolity in lacey looks, trinkets and bows. Refined, soft and elegant. Strongly graphic and geometric, both retro and modern at the same time. Allowing for the highly decorative to embellish an otherwise serious, controlled restraint.
Color
Winter white, taupe, faded lilacs offer a warmer depth to soften the mood. Icy mood from almost black, through steel greys to cool greenish blues.
For F/W 2013/14 we at SPINEXPO feel it is time to start writing a new story, a story about the life we want to live in and not the story we have been living in. We have been living through times of constant change that have created all aspects of life experiences. We have discovered these experiences and our belongings only define us if we let them define us and that experiencing life is not so much about what happens to us but much more about how we react to it.
Let the drama of F/W 2013-14 unfold.
SPINEXPO is the only international creative offer for fibers, yarns, knitwear, and knitted fabrics. It's a great show, one not to be missed. Visit SPINEXPO for upcoming show dates.