Women's Accessories Trends & Pattern S/S 2015
A forecast from Trend Council show Accessories continuing to take an extra step in trend, and for Spring Summer 2015 we see an increase in Pattern applications to all accessory product categories with a focus on more whimsical expressions or childish artwork, ethnics and text messages. On view, trend themes which range from Art Class.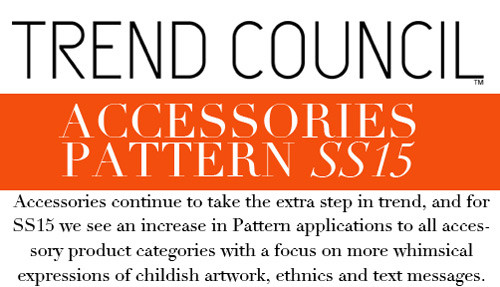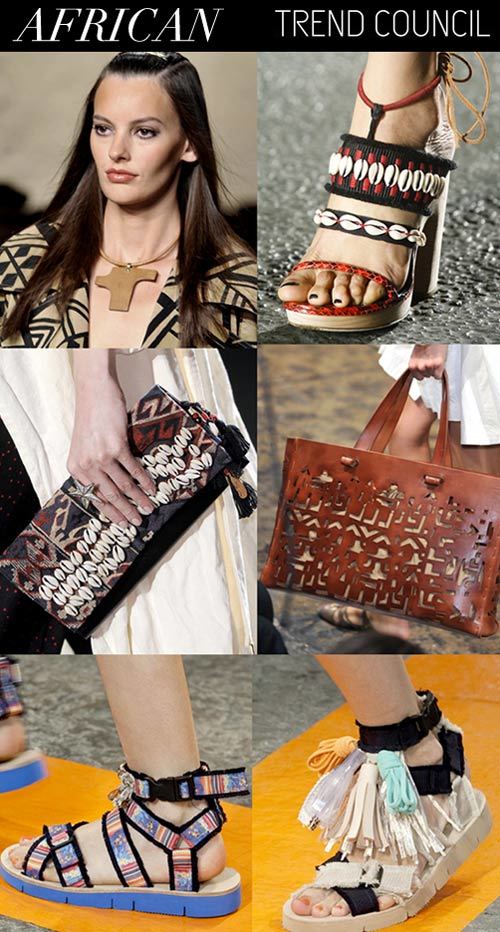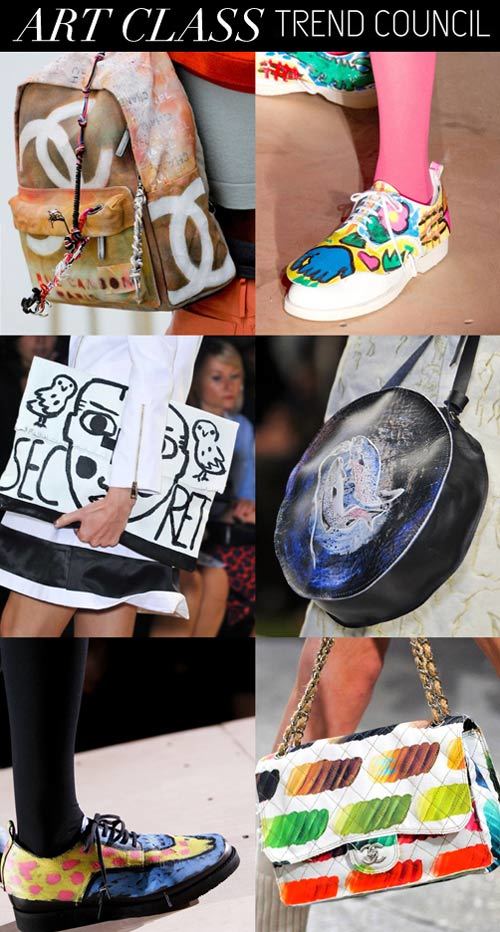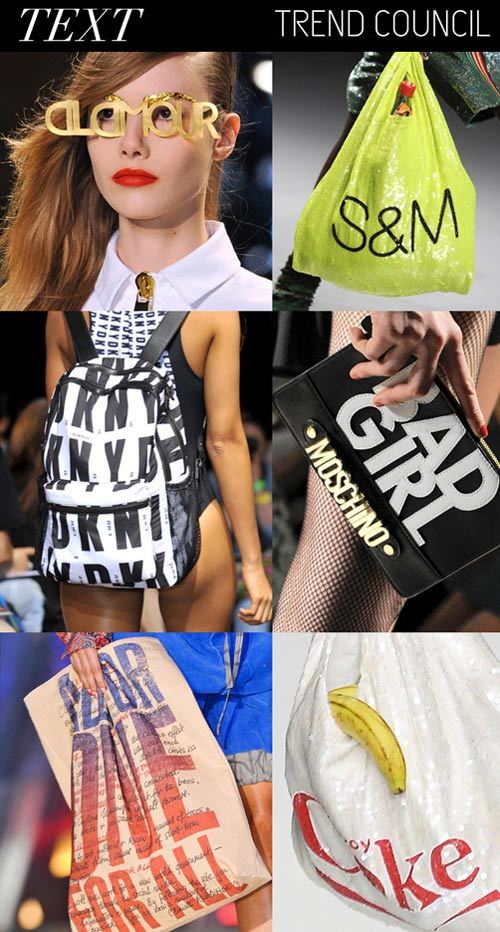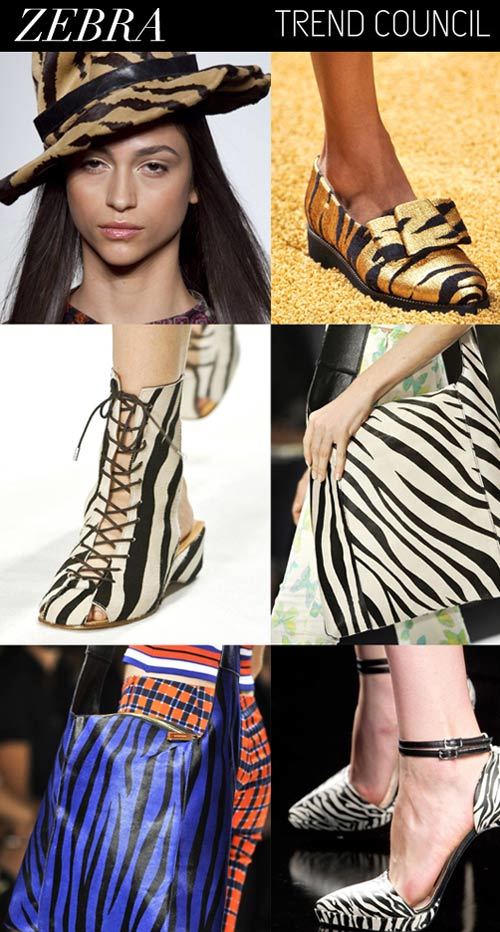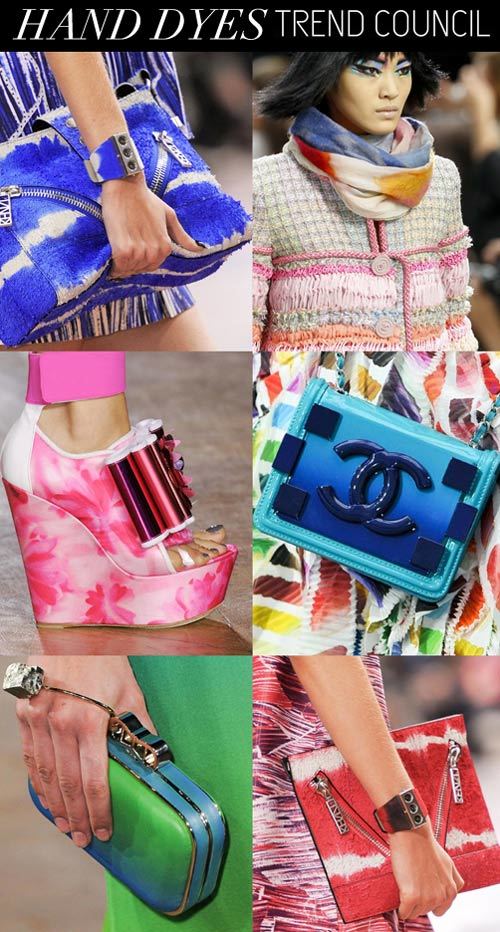 More Report Details
Trend Council is a niche online forecasting service that provides valuable color and trend information to help you make accurate decisions for your business based on factual analysis by industry leaders. Trend Council focuses on the Ladies, Juniors, Mens, Young Mens, and Active markets.