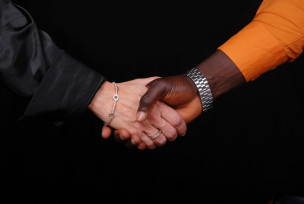 Women's Accessories Sales Representatives
Sales representatives, in general, are an important part of any manufacturers' success. If your fashion business is ready to hire a sales reps to wholesale your women's accessories collection to retail buyers you are in the right place!
Be prepared to commit an extended period of time to the interview, vetting, and hiring process of sales representation for your apparel or accessories line. With that in mind, a contact list of sales reps rich in details – the products and price points each representative specializes in – will help you to narrow the field.
Researching, building, and verifying a contact list of prospective sales reps is time consuming. We know, it's what we do. Through the years we've helped thousands of companies with our contact lists, making WeConnectFashion the trusted go-to source for fashion industry contact lists since 1998.
SAVE TIME
Verified and compiled by WCF editors. Reach a targeted group of women's accessories sales representatives, road reps, tradeshow representatives and independent reps at multi-line showrooms. Receive 200 contact names, $335.
CONNECT WITH DECISION MAKERS
Sales reps who have relationships with retail buyers of: women's, missy and junior's accessories products.
Reps who have a retail following for product price points which include: moderate, better, better contemporary, bridge, to designer.
Contact titles include: Owner, President, Principal Rep, and Associate Rep.
Locate sales representatives who sell: ladies hats & caps, headwear, millinery, legwear, scarves, shawls and wraps, gloves, seasonal accessories, costume jewelry, bridge jewelry, watches, hair goods, handbags, purses, backpacks, clutches, messenger bags, totes, attache and laptop bags, luggage, small leather goods, umbrellas, sunglasses, eyewear, belts and suspenders, handkerchiefs, socks, opaques and tights, hosiery, footwear and shoes.
PRICE POINTS
Garment price points range from: moderate, better, contemporary, bridge and designer. If you have questions about price points, learn more about Price Point Descriptions.
REP TYPES
This package includes: independent sales representatives, multi-line showrooms, road reps, and/or trade show representation.
REACH A SELECT GROUP OF SALES REPS
Receive a list of independent sales representatives, multi-line showrooms, such as: 618 Showroom, A & H Sales, A Room With A View, Janklow Sales Associates, Alpert Associates, Azzura, CD Network, Coast To Coast Inc, Dash & Dash, Findings, Glen Associates, Hatch, Kathy Franz, Marcella Sales, Rags Inc, Hotline Showroom, Jeffrey Schwager Showroom, L'Atelier, Denise Williamson, 10 Eleven, Steven Alan, and Greg Mills.
JOB TITLES
Titles that may be listed are: Owner, President, Principal Rep, and Associate Rep.
SAMPLE LISTING
Below is a sample of the type of information you will find on this list:
FRAGMENTS INC
110 Green Street, New York, NY, 10021
Phone: XXX-XXX-XXXX
Fax: XXX-XXX-XXXX
Email: (Where Available)
Website: (Where Available)
Theresa Poirier, Principal Rep
Description: accessories, fashion jewelry, hats, caps, handbags, scarves. This highly selective accessories showroom also operates a retail store. updated contemporary. better to designer.
Womens market: true
Mens market: false
Kids market: false
Accessories: true
Apparel: false
Rep type: showroom
THIS LIST IS UPDATED
All information in our database is updated every 6 months to guarantee you have the most up-to-date info as possible. Please understand that information can change rapidly and we do our best to catch as much unforeseen movement as we can. Sometimes list mistakes happen, which is why we also put extra contacts on your order just in case. This list carries our guarantee of your total unlimited use for 1 full year. We understand how important it is for you to meet your goals and providing our clients' with quality contact lists is our top priority.
LIST DELIVERY
This list is sent to your email address as an excel file attachment. Some lists may take 3-5 business days to verify, others are emailed immediately.
Please note for your records, this list is only sent via email and will not be printed nor shipped. Also because of the online nature of our products - there are no refunds.
WeConnectFashion is proud to have many leading Fashion Brands, Retailers, Libraries, Trade Shows and Press as repeat clients. For a list of our clients, please read About Us.