Women's Accessories and Apparel Color FW 2010-11
The top colors you need to have for Fall 10/11 as presented at Magic, February 2010. This report mixes the top seasonal colors by way of Pantone, with ready-to-wear and runway editor pick's for validation. View color: Orchid, Olive Drab, Nude, Dove Grey, Chocolate, Rouge, Camel and Blue Jade.
The Top Seasonal Colors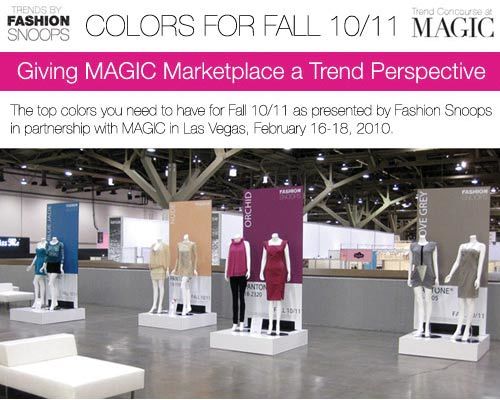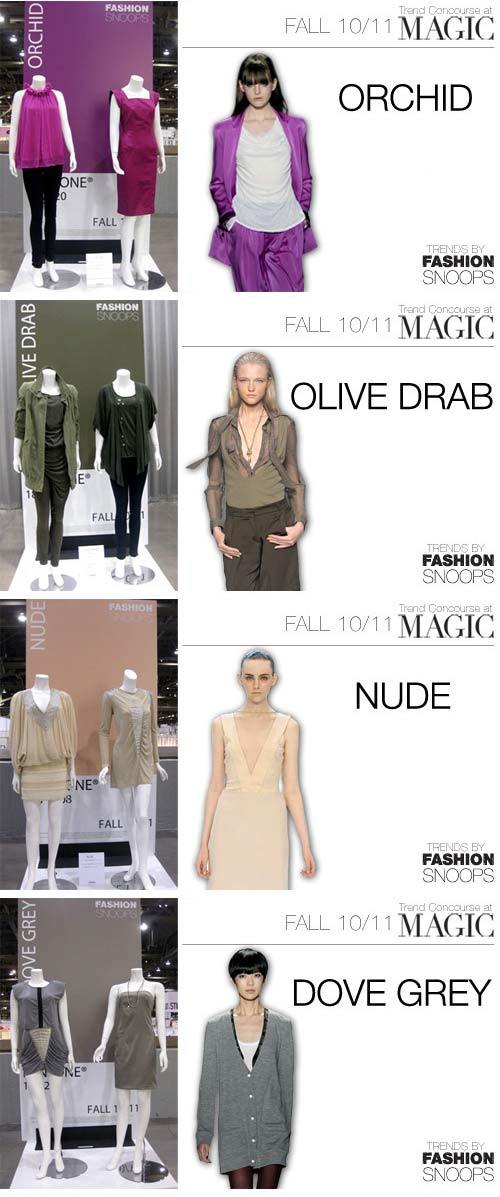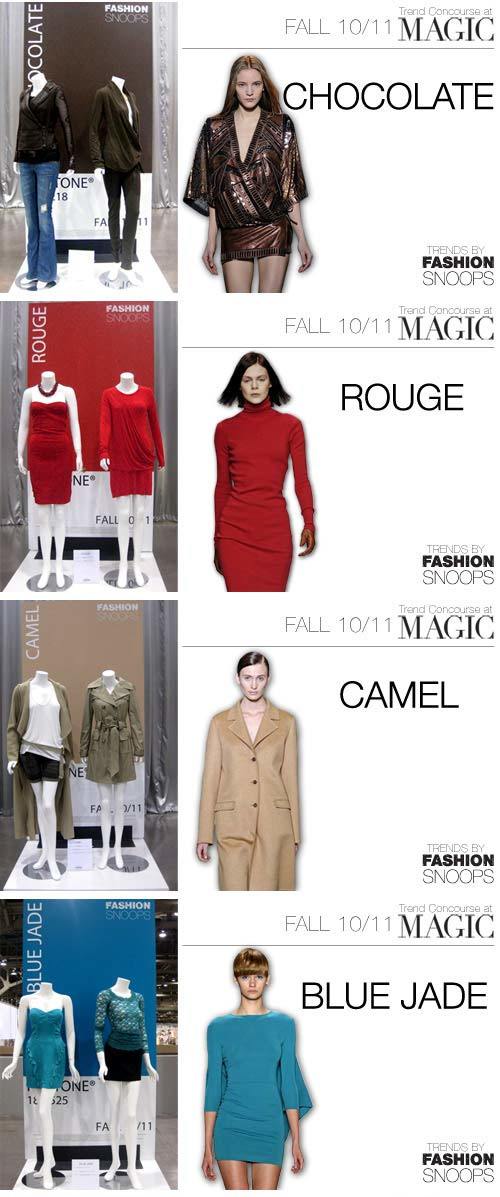 More Report Details
An in-depth analysis of design themes for Ladies, Men, and Children is available for purchase at the WCF Trend Shop. Reports on other trend areas like color, design themes, key items, details, materials, accessories, etc are also available.