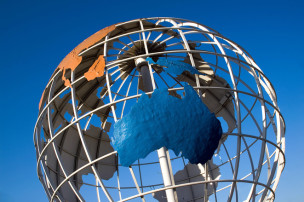 What You Should Know About Doing Business In Australia
A Commercial Guide for USA Companies Doing Business in Australia
Market Overview -
Total merchandize trade – US$27.8 billion (7% increase ).

U.S. Exports to Australia – US$19.2 billion (8% increase).

Total trade in goods and services was $32.2 billion in the first three quarters, an increase of 9.8% over the first three quarters.

U.S. goods and services exports to Australia were $21.2 billion in the first three quarters, an increase of 8% over the first three quarters.

Australia's rank as a U.S. export market – 15th largest.

Principal U.S. exports to Australia: non-electronic machinery (24%); vehicles (12%); aircraft (9%); electrical machinery (8%); optic/photo/medical instruments (8%).

Australia-U.S. Free Trade Agreement (AUSFTA) elimination of tariffs provides new sales opportunities for U.S. companies.

Australia has enjoyed annual economic growth without interruption for nearly two decades. Strong growth of about 4% continued and most economic forecasts expect annual growth of between 3.0-3.4 percent.
Australia is a sophisticated and modern economy that is a major exporter of primary resources (such as mineral and agricultural commodities). Asian demand for minerals, metals, and energy resources has been an engine for growth nationally and in specific regions of the country. While creating wealth that ripples through the economy, the resource boom has revealed Australia's existing infrastructure to be inadequate to keep pace with the needs of exporters.
As a consequence, investment in public and private infrastructure will continue to increase capacity, remove bottlenecks, and allow Australian exports to meet foreign demand.
In addition to capacity constraints, economists cited the persistent drought across much of Australia over the past four years as shaving nearly a percentage point from
GDP growth. Better rains could lead to an upturn in the agricultural sector that will reduce this effect. Other drags on growth, such as high oil prices and consumer debt loads, are familiar to American businesses, and will have similar effects on domestic sales volumes.
These challenges provide opportunities for American exporters across multiple industry sectors. The need to increase productivity, reduce costs, and add new production capacity fuels both private and public purchases as well as investments.
We advise American firms examining the Australian markets to pay attention to macro measures of opportunity, noting Australia's high, per-capita income, rising terms of trade, and a strong currency, which give it substantial purchasing power. Along with the Free Trade Agreement, the case for entering or expanding in the Australian market is stronger than the population of 21 million might suggest.
Australia's appeal is still compelling: few barriers to entry, a familiar legal and corporate framework, sophisticated consumer and industrial demand, and a straightforward, English-speaking, business culture. The Australia-U.S. Free Trade Agreement enhances the long and successful trading relationship by eliminating tariffs on almost all manufactured and agricultural goods.
We believe it is an excellent time for American companies with innovative products and technologies to develop an entry strategy for the Australian market, or to re-examine previous business plans for this market. The remainder of this report will be helpful.
Market Challenges
Competitive Market: Australia's history, distance from the rest of the world, large land area and relatively small population led to market dominance by a few large firms in certain sectors.
Australia is fully integrated into the world economy and has become a commercial and financial center for the region. American companies will find that Australian and third-country competitors in Australia enjoy the advantages of long-established brands, strong reputations, and existing supplier relationships.
Australia has ready access to Asian and other, low-cost producers. American firms must therefore demonstrate sufficient added value to overcome the costs of getting the product to market, and to compete against lower-cost producers in the region.
Market Entry Strategy
Successful market entry strategies for Australia have three common elements: understanding the market, selecting the optimal partner, and providing ongoing support to that partner in the market.
A common language and familiar business framework may lead Americans to overlook Australia's cultural and market differences. It is vital to first gain an understanding of the Australian context for a product or service, its competitors, standards, regulations, sales channels, and applications.
Success in the Australian market requires establishing a local sales presence. For many American exporters this means appointing an agent or distributor. The bounds of that appointment are negotiated, and may include only certain states of Australia, the entire country, or New Zealand as well. An increasing number of businesses and investors see Australia as a secure platform from which to serve third markets in Asia.
The distance from many of their trading partners and the sheer size of the Australian continent - comparable to the continental U.S. - causes Australian firms to stress the importance of local support and service. American companies should visit Australia both to meet prospective partners and demonstrate ongoing support, as this is the common practice of their competitors.
Most of the criteria American firms use to select agents or distributors are applicable to Australia, with expectations adjusted to the scale of the market. Performing due diligence is just as important as in the United States.
Selling Products and Services
Using and Agent or Distributor
The following describes the distinctions between a sales agent or representative and distributor as understood in the Australian context. While this report is produced for the benefit of U.S. companies, we use the term 'foreign company' because it applies to third country companies as well.
Sales Agents
Sales agents or representatives solicit business for a foreign company and serve as a conduit for purchase agreements. In most cases, a sales agent does not have the power to negotiate terms, or to finalize the sales contract. Instead, the sales representative forwards the contract to the foreign company, which either accepts, rejects, or proposes modifications. The sales representative, nonetheless, is an agent of the foreign corporation, and under the general laws of agency, the foreign corporation may bind the agent to its actions.
Agents assume a number of duties and obligations once they finalize a representation contract with a foreign company. These include adherence to the principal's instructions, good faith in the interests of the principal, and maintenance of proper accounts. The agent retains the right to remuneration and the right to an indemnity for liabilities or for losses incurred due to improper termination. There is no precedent for required indemnity payments, however, under Australian law.
Parties may stipulate specific causes for termination in the agreement. Either party may terminate the agreement upon receipt of reasonable notice of termination. Although no specific time period exists that defines a reasonable notice period, courts may take into consideration the nature and length of the contract when determining whether either party gave reasonable notice.
Distributors
A distributor acts as an independent contractor, purchasing products from the foreign corporation and distributing them to wholesale buyers or sometimes to retailers. Generally, the foreign corporation cannot restrain the distributor from selling competitors' products. The acts of the distributor do not bind the foreign company, however, because the distributor is not an agent of the foreign corporation. Australian distributors often ask for exclusive geographic rights to market a foreign corporation's products. Because of the size of the market, these rights often cover several states or are nationwide.
American companies can choose to have Australian or U.S. law govern their contracts when drafting an agreement. The choice of foreign law, however, does not preclude the application of mandatory provisions in Australian law. Without a stipulation of law, Australian courts will apply the law of the jurisdiction where the agent or distributor works, that is, Australian federal law and appropriate state and local law. Therefore, notification of agent/distributor appointments should be submitted in writing to satisfy various state jurisdictional laws, especially when they last for more than one year or include terms for commissioning the agent. Contracts may be either fixed or indefinite-term. Repeated renewal of fixed-term contracts, however, will not cause the contract to achieve indefinite-term status.
It is important to note that foreign companies providing consulting and other services in Australia must register for an Australian Business Number (ABN). U.S. firms can register online. Foreign companies exporting products (as opposed to providing services in the market) do not require an ABN number.
By registering for an ABN, the Australian Tax Office is able to ensure that the Australian customer will pay GST on the services it receives. The Australian customer's invoice should include a GST component. In fact, the customer pays the GST that the vendor in turn, pays the Australian Tax Office.
The U.S. Commercial Service in Australia provides a range of services to help American companies identify, qualify, meet, and select potential agents or distributors. American companies can arrange these services directly or through their local U.S. Department of Commerce Export Assistance Center (EAC) in the United States. Further information can be found later in this report.
Establishing an Office
The Australian Securities and Investments Commission (ASIC) is the national authority responsible for the administration of companies and securities law throughout Australia. ASIC provides a nationwide system for the registration and regulation of companies, securities, and futures markets. The requirements for starting a business are uniform in each state, and the same rules apply for local and overseas companies. While companies are registered with the ASIC, business name registration is required in each state where business is transacted.
Australian business practices are similar to those in the United States. Establishing a business in Australia, either singly or in partnership with a local company, is relatively straightforward, and a foreign company can choose from a range of business structures. The most common forms of business organizations are representative offices, branches of parent companies, subsidiaries, sole traders, partnerships, trusts, companies, and joint ventures. Overseas investors may set up an operation using any of these forms, irrespective of the business structure they have elsewhere.
Most significant businesses operating in Australia incorporate as either private or public companies. Under the Corporations Law, the entity is registered automatically as an Australian company, upon its registration with ASIC, enabling it to conduct business throughout Australia without further registration in individual states or territories. Local companies may be fully controlled by foreign owners. All registered companies must conform to Australian company law administered by the ASIC, covering accounting, financial statements, annual returns, auditing and general meeting requirements, and the necessity to maintain a registered office open to the public.
A private company is the most typical structure for an overseas investor if it is to be a wholly-owned subsidiary of a foreign company and if it does not intend to offer public shares. The regulations that apply to a private company are simpler and less costly than those applicable to a publicly traded company. A private company may convert into a publicly-traded company at any time.
Branch offices of overseas companies are established in Australia by registering the overseas corporation as a foreign company under Australia's Corporation Law. A branch office does not require directors to be Australian residents but must have a registered office address and a statutory agent responsible to fulfill the requirements of the Corporations Law. The branch will receive an Australian Registered Body Number (ARBN), which must be shown with the corporation's name on public documents. In addition, if a business in the U.S. has an office in Australia, that office must register for an Australian Business Number (ABN) under the Goods and Services Tax (GST) introduced on July 1, 2000. Information on the GST and its impact on foreign companies with or without operations in Australia, and the ABN application process is available the websites of the Australian Taxation Office and the Australian Government's Business Entry Point (http://www.business.gov.au).
While establishing an office is fairly straightforward, we encourage American companies to obtain expert legal and financial advice, readily available from Australian and multinational providers. Nominal costs for company incorporation include filing fees payable to the ASIC, legal costs for preparing the charter and bylaws, and registration. Application forms are available from ASIC Business Centers in any Australian state and can be filed in any city.
Franchising
Franchising is well established in Australia with more franchising outlets per capita than any country in the world, and three times more per capita than in the U.S. It is considered both large and mature sector contributing to some 14% of Australia's GDP or US$96 billion dollars. There are approximately 960 business format franchise systems currently operating in Australia, compared with 850 in 2004. In addition, there are approximately 5,700 fuel retail outlets and 2,690 motor vehicle retail outlets. The number of franchisees in Australia has increased to just over 62,000.
The best opportunities for franchising in Australia are within the retail non-food industry (29 percent of franchisors and 36 percent of franchise units) followed by the property and business services sector accounting for 21 percent of franchisors and 7 percent of franchise units.
Most franchising activity occurs in New South Wales with 34 percent of total units. Victoria holds 24 percent and Queensland with 21 percent of franchising activity. Generally the degree of franchising activity is related to the population distribution across Australia's states and territories.
American franchise systems have been successful in Australia: many of the largest and most successful chains in Australia have American origins. As noted above, however, Australia is a highly-sophisticated and competitive market. A total of 93 percent of franchise systems are home grown, and on average, Australian franchisers have been operating for 14 years, and franchising for 11 years. To be successful, U.S. franchisors must be flexible enough to "Australianize" their systems to suit the local market.
Legal requirements: The Australian Competition and Consumer Commission has regulated the Australian franchise industry since 1998. A cornerstone of the regulation is the Franchising Code of Conduct. The Franchising Code of Conduct assists the ongoing relationship between the franchisee and franchisor. * Issues covered include:*
Disclosure of the pertinent information regarding the Franchisor,

Conditions contained within the Franchise Agreement, and

Complaint handling and dispute resolution procedures.
On 15 August 2007, the Federal Minister for Small Business and Tourism announced amendments to the Franchising Code of Conduct. The amendments will come into operation on 1 March 2008. There are a number of issues that will particularly affect foreign franchisors and their disclosure documents, such as: only one master franchise can operate in Australia. The Franchise Council of Australia (FCA) has analyzed these new regulations and has provided a detailed analysis for consideration.
Australia's first quality-accreditation system for Franchises began in 2005. It uses about 200 questions to examine the business of a franchise and delivers a rating according to performance. The accreditation compliance application is available at a cost of about US$11,500 compared with up to US$150,000 for an ISO standards accreditation.
Direct Marketing
Direct marketing in Australia is experiencing significant growth, due to advancements within the telecommunications industry and technological developments associated with database applications.
According to the Commercial Economic Advisory Service (CEASA), spending on direct marketing grew 7.8 percent to A$12.8 billion. This increase was more than twice that of the mass media, 2.9 percent to A$11.9 billion.
Spending on telemarketing remained the most popular form of direct marketing – up 6.3 percent to A$3.4 billion. This figure, however, is for the period before the Australian Government introduced the "Do Not Call Register" in June 2007 following consumer complaints. Subsequent spending on telemarketing is likely to be lower, with some activity expected to move to other sectors. The call ban applies to Australian telemarketers and overseas callers working for Australian companies. Organizations exempt include charities, government bodies, religious organizations, educational institutions, and registered political parties.
Direct online marketing was the fastest growing category, with expenditure up 17.2 percent to A$3.2 billion. There were also significant gains in direct mail, up 8.8 percent to A$1.7 billion, and television that increased 7.1 percent to A$90 million. Catalogs rose 3.7 percent to A$1.9 billion and mail order 2 percent to $429.2 million.
Shares in direct marketing expenditure across various sectors were:
Telemarketing 27 percent
The Internet 25 percent
Catalogs 15 percent
Direct mail 13 percent
Classified directories 10 percent
Inserts with accounts 4 percent
Mail order 4 percent
Others 2 percent
The Australian Direct Marketing Association is Australia's principal body for information-based marketing and represents more than 500 member organizations. ADMA works closely with government, consumer, and industry groups on the development of codes of practice for direct marketing.
Joint Ventures/Licensing
Joint ventures (JV) are a common feature of Australia's commercial and legal environment. Broadly similar to U.S. practice, joint venture forms in Australia include:
Unincorporated Joint Ventures. Under this type of joint venture, the rights and obligations of the joint venture parties are set out extensively in the JV documents. An unincorporated JV is sometimes more suitable for a single project or business venture, for example, in sectors like the mining and oil and gas industries. The joint venture document is usually drafted in such a way as not to reflect a partnership for certain tax advantages and also to avoid the application of partnership laws in areas such as joint liability to the joint venture.
Incorporated Joint Ventures. This usually involves the joint venture parties' conducting their business through incorporation of a JV company or trust. The parties commonly set out their respective rights and obligations in a shareholder or unit holder's agreement to resolve any dispute not regulated by the Corporations Law or the constitution of the company or trust.
Unit Trusts are devices that enable the separation of legal and beneficial interests in assets and the income derived therein. In a joint venture situation, the participants wish to insure that their entitlements are fixed rather than discretionary. A unit trust is a legal entity in which the entitlement of beneficiaries is expressed in units relative to the total number of fixed units.
Limited Partnerships are creations of statute. They remain partnerships of general law and, therefore, do not give rise to the existence of separate legal entities. A limited partnership structure requires at least one general partner to have unlimited liability and partners whose liability is limited to the extent of their investment in the partnership. Limited partnerships are used rarely in Australia.
Hybrid Forms comprise elements of each of the foregoing. They can also suit the needs of the particular participants. For example, one participant in an unincorporated joint venture could be the trustee of a unit trust, while one shareholder in an incorporated joint venture could also be the trustee of a unit trust.
Licensing
Australian industry has a reputation for its ingenuity and practical approach to problem solving. In this context, the role of licensing is of particular importance for Australian commerce and industry.
License agreements involving Australian companies should contain the usual terms one would find in a license in the United States. Some examples are: type of license (i.e., sole, exclusive or non-exclusive), territory, license fee or royalty, licensee's duties and obligations, period of grant and field use of the technology, maintenance of quality control, ownership rights in improvements and innovations of the licensee, warranties and indemnities, technical assistance and confidentiality, sub-licensing and assignments, and termination.
On the whole, there are few legal and administrative requirements governing the field of licensing in Australia. Exclusive licenses of patents, copyrights and other statutory rights require compliance with certain minor formalities. The Trademark Act of Australia provides for the registration of licensees (or 'users', as they are called in the legislation.)
A license agreement drafted carefully and without ambiguity is an important factor in the success of a license relationship. The common language and cultural similarities make negotiation and reaching understanding of the parties' mutual obligations easier.
Distribution and Sales Channels
Distribution channels in Australia tend to be more generalized than those in the U.S. This is primarily due to Australia's relatively small population and industrial base. In most cases, Australia's distribution and sales channels are comparable to those in other industrialized countries. U.S. exporters commonly use importers, distributors, agents, wholesalers, and manufacturers' representatives.
Foreign companies also export directly to end-users, particularly where equipment is manufactured on a custom or one-off basis. Many large retail chains, including department stores and supermarkets, can purchase in bulk rather than using traditional wholesale channels. These retail chains tend not to import, however, and prefer to deal with local firms.
Selling Factors/Techniques
Before entering the market, prospective exporters to Australia should evaluate thoroughly their selling techniques to ensure that they are appropriate to the market, and that there is sufficient demand for the product/service in Australia. An effective way to evaluate the situation is to do some basic market research and then follow through with a personal visit. There is no substitute for a first-hand investigation and knowledge.
Common Sales Arrangements
Most U.S. companies use an agent or distributor to sell products in Australia, (see preceding section). Because of market size, Australian distributors often seek exclusive geographic and/or product rights.
Joint ventures, franchising, direct marketing, and licensing are all good alternative market entry techniques. These methods entail more investment and commitment than simply appointing an agent or distributor, but they may be more effective in the long run.