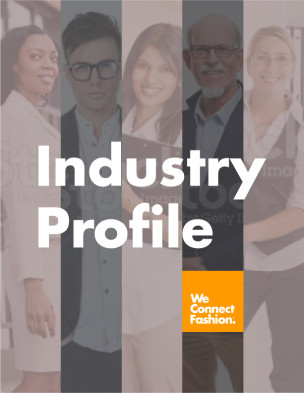 Visual Merchandiser Job Profile
Visual Merchandisers are responsible for conceptualizing, designing and implementing window and in-store displays for both online and brick and mortar retail stores. Visual Merchandisers must combine their artistic flair and creativity with technical know-how to set up displays that catch the eye and appeal to the senses of their target customers in order to: (1) create and maintain an image for a department or store that resonates with their target customers, (2) increase customer traffic in the store, and (3) guide their customers browsing through merchandise placement and store layout to result in an eventual sale. Visual Merchandisers may also oversee or have input into the design and layout of a store or department, tradeshow displays, fashion showrooms, and any other areas where the store's apparel and accessories are displayed, promoted, or sold.
Salary Range:
$15,000 to $60,000
Entry level pay may range from $15,000 to $25,000
Experienced pay may range from $30,000 to $45,000
Top level pay may range from $50,000 to $60,000+
Outlook:
Good to Excellent. In the coming years, jobs for Visual Merchandisers are projected to grow at a 10% growth rate form 2012 - 2022, which is in-line with the national average. More and more retailers have realized the positive impact that displays can have on their in-store customer traffic and ultimately on their bottom lines, and skilled Visual Merchandisers have become more sought after. Experienced Visual Merchandisers who have a proven track record of creating great displays may either be promoted to managerial positions of greater responsibilities, or have the option of joining or starting their own firms specializing in visual merchandising for retailers.
Qualifications:
A bachelor's degree in Visual and/or Fashion Merchandising, Applied Design, Graphic Design, or a related field is usually required. Coursework in Consumer Psychology and buying behavior is helpful.
Experience:
Retail sales experience is very helpful because successful visual merchandisers must understand consumer buying behavior as well as what it takes to create effective merchandise displays. An internship with an experienced Visual Merchandiser is also helpful.
Personal Characteristics/Skills:
Creativity
Above-average ability for artistic expression
Technical and design expertise (e.g. building set, props, setting up proper lighting, etc)
Knowledge of fashion and art/design industry trends and forecasts
Ability to work well with others.
Career Path:
Visual Merchandising Assistant
Visual Merchandiser
Visual Merchandising Coordinator
Visual Merchandising Director
Also called: - Visual Display Designer - Merchandise Display Artist