Verve Index 2014. Social Media Top 100
The explosive growth of social media provides us new data sets for understanding the nuances of consumer opinions and experiences. Verve, from Millward Brown, is an innovative approach that uses these data sets to enhance understanding of brand performance.
As part of our ongoing efforts to enhance and improve the BrandZ™ rankings report, we have included a new data source — our proprietary Verve Score methodology, which measures social media data. Using this Verve score, Millward Brown Digital has evaluated the social vitality of the BrandZ™ Top 100 brands.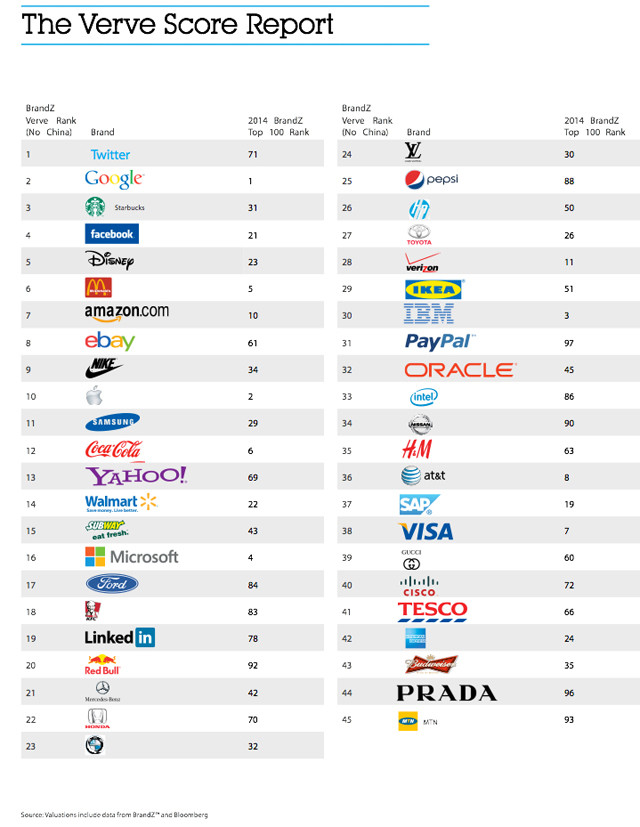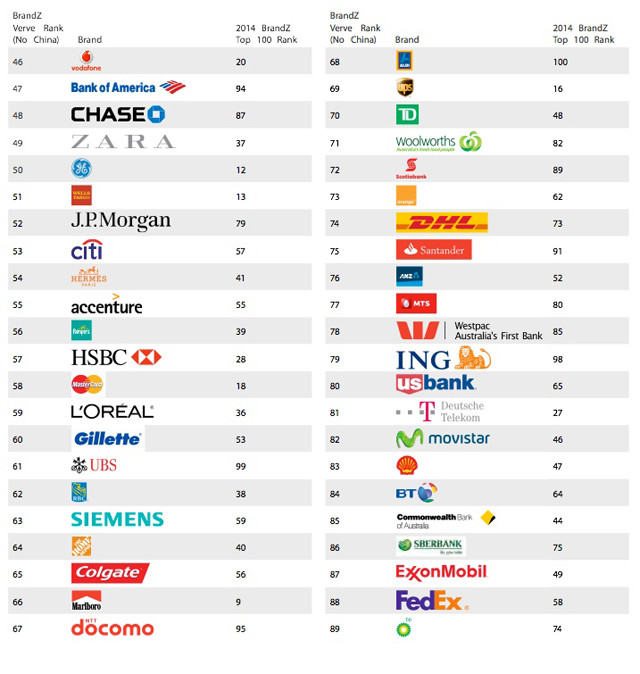 More Report Details