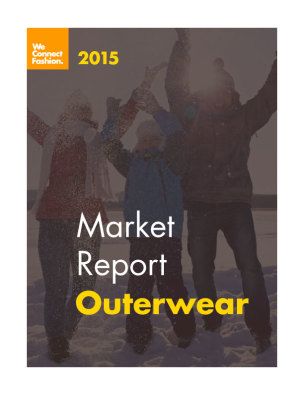 USA Outerwear Market Research Report
Outerwear Opportunities abound. They can benefit from giving pop-up shops a mobile twist to indulging in collaborations, that the rest of the fashion industry can't get enough of. Omni-Channel presence and M-Commerce is essential for all industries. Making products in America is seeing a resurgence. And for outerwear labels, sustainability (and highlighting it) is the key to staying competitive.
Double-digit growth for outerwear in the 2013 Fiscal Year was not uncommon. For their FY2014, G-III grew sales by +23% to $1.72 billion (a record year). The North Face, VF's first $2 billion brand, grew 20% in the Asia Pacific region, and mid-single-digit increase in the Americas and Europe. Columbia Sportwear Company expects the Columbia brand to post double-digit growth in 2014, despite only growing 2% in 2013 due to company shifts.
High-end outerwear brands with fashion ties like Burberry and Moncler experience double-digit growth. Burberry saw revenue increase of 17%, Moncler saw a +18.7% rise.
Now more than ever, information is key when making any kind of business decision. Our fashion editors have been building reports specific to the fashion industry for over 10 years and this report will give you a strong overview of where the market stands.
SO, WHAT'S INSIDE?
The 2015 USA Outerwear Market Research Report provides a comprehensive overview of the entire US outerwear industry in one superb, value-price package. This report is ideal for assisting in business plan development, major business decisions, new product design and launches and for identifying key industry players, marketing vehicles and entry barriers.
HOW IS IT SENT?
Reports are sent as a PDF attachment to your email address within 1 business day after processed payment. We do not print nor ship.
All research is conducted secondary and from information that can be found in public domain. Our expert fashion editors compile this information into comprehensive market reports, supplying your business with the intelligence it needs.