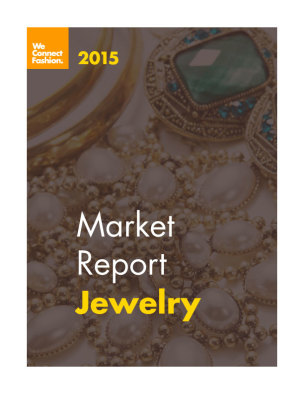 USA Jewelry Market Research Report
The jewelry and watch industry preformed admirably through the recession, despite a cloak of shame draped on the luxury industry during that time. But now those dark years have passed, the jewelry industry can unabashedly shine.
The US jewelry market is worth $70.65 billion, up 6.7% with U.S. jewelry stores bringing in $36 billion. Emerging jewelry markets with the most explosive potential are India and China, but U.S. opportunity is still strong as no single company has more than 6% of the market share.
Following in the apparel and retail industries' footsteps, jewelry companies are innovating designs and distribution channels. Online and mobile commerce (m-commerce) are now the most important channels to invest in and will continue to take market share over the next three years. The main challenge facing jewelry companies right now is keeping up with the technology-crazed consumer.
Smartphones have placed a lot of pressure on jewelry companies (large and small) to constantly seek the top search engine spot, best advertising placement and top-of-mind social media efforts.
Now more than ever, information is key when making any kind of business decision. Our fashion editors have been building reports specific to the fashion industry for over 10 years and this report will give you a strong overview of where the market stands.
SO, WHAT'S INSIDE ?
The 2015 USA Jewelry Market Research Report provides a comprehensive overview of the entire US jewelry industry in one superb, value-price package. This report is ideal for assisting in business plan development, major business decisions, new product design and launches and for identifying key industry players, marketing vehicles and entry barriers.
HOW IS THE REPORT SENT?
Reports are sent as a PDF attachment to your email address within 1 business day after processed payment. We do not print nor ship.
All research is conducted secondary and from information that can be found in public domain. Our expert fashion editors compile this information into comprehensive market reports, supplying your business with the intelligence it needs.