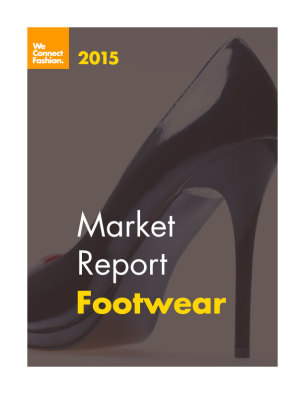 USA Footwear Market Research Report
While shoes are essential, more customers are shopping for fun and style post-recession. This kicked the U.S. footwear market up to $72.4 billion this year.
The industry is expected to grow at 2.3% rate year-over-year from 2014 through 2019, reaching $35.9 billion before the close of the decade. The strongest growth is in basketball-related shoes up 21%. In tandem with that, the men's footwear market is up 8% over the past two years, double that of the female market in the same period.
The industry has performed better from the recession years largely because per capita disposable income has grown each year since 2010, providing the basis for the positive momentum in the footwear industry.
Now more than ever, information is key when making any kind of business decision. Our fashion editors have been building reports specific to the fashion industry for over 10 years and this report will give you a strong overview of where the market stands.
SO, WHAT'S INSIDE?
The 2015 USA Footwear Market Research Report provides a comprehensive overview of the entire US footwear industry in one superb, value-price package. This report is ideal for assisting in business plan development, major business decisions, new product design and launches and for identifying key industry players, marketing vehicles and entry barriers.
HOW IS THE REPORT SENT?
Reports are sent as a PDF attachment to your email address within 1 business day after processed payment. We do not print nor ship.
All research is conducted secondary and from information that can be found in public domain. Our expert fashion editors compile this information into comprehensive market reports, supplying your business with the intelligence it needs.