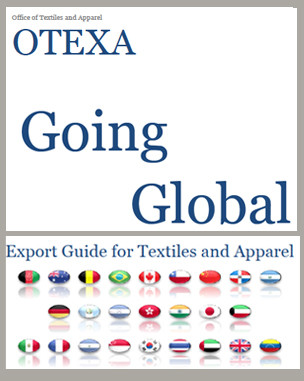 USA Export Guide. The Top 5 Fastest Growing Textile Export Markets
USA Export Guide. The Top 5 Fastest Growing Textile Markets
The growth of the global economy provides U.S. firms with greater opportunities to seek out new markets and customers and to expand their businesses. Moreover, with increased competition from overseas, companies are looking to diversify their client base and find new ways to grow.
2012 showed an increase in total textile and apparel exports at $22.7 billion, up from $22.4 in 2011, an increase of 1 percent. As foreign markets rebound and look to increase their purchases of textiles and apparel, U.S. companies have an opportunity to grow their business internationally.
This report profiles the 5 fastest growing markets for U.S. exports of textiles. While exports to these countries are at lower levels, exports are growing rapidly and present new opportunities for U.S. companies. The increase in exports to these markets can be attributed to numerous factors including economic development and recently-signed Free Trade Agreements with the United States.
Based on the exports in first five months of 2013. Sorted by countries with 25% or more growth in exports of at least one million dollars.
The Top 5 Textile Export Countries
1 Vietnam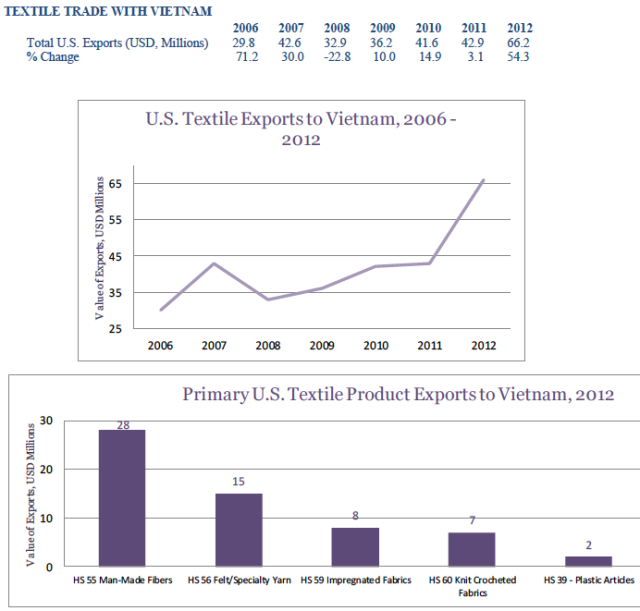 2 Egypt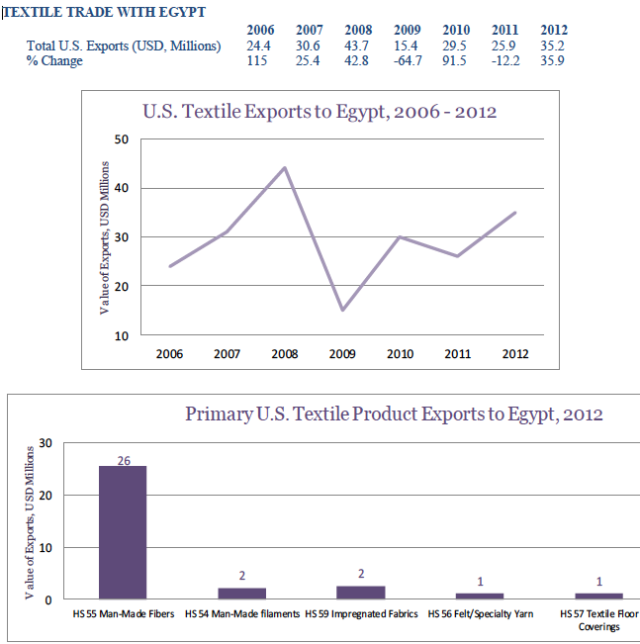 3 Poland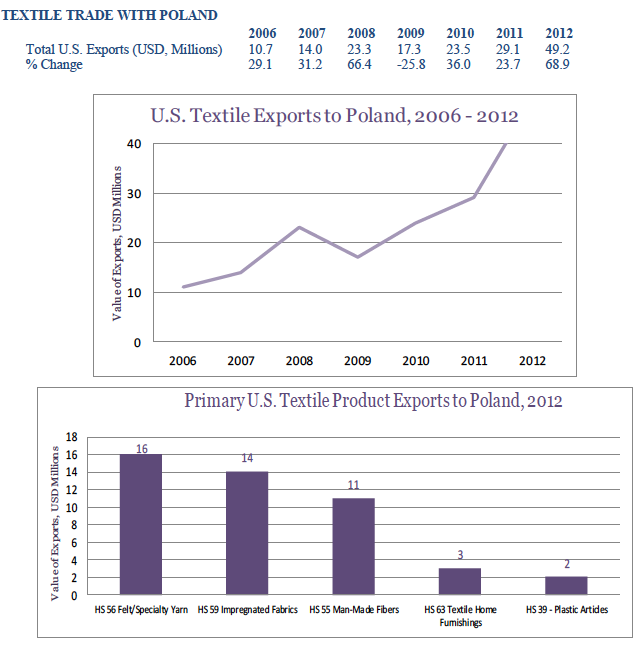 . Pakistan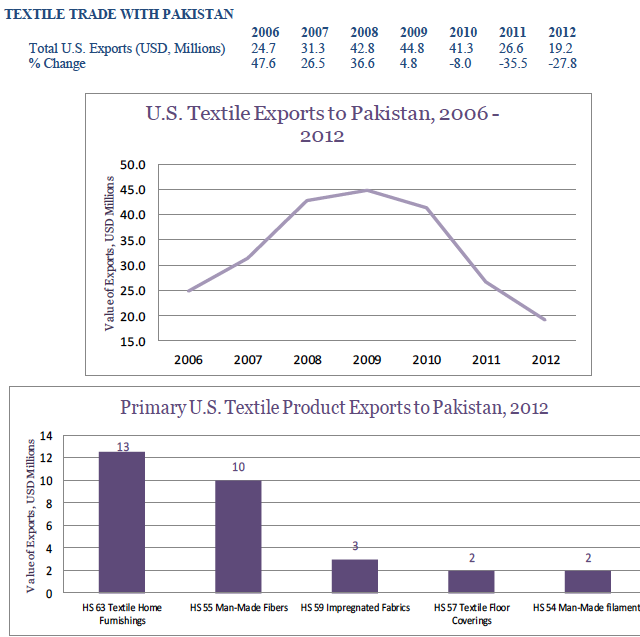 5 Lithuania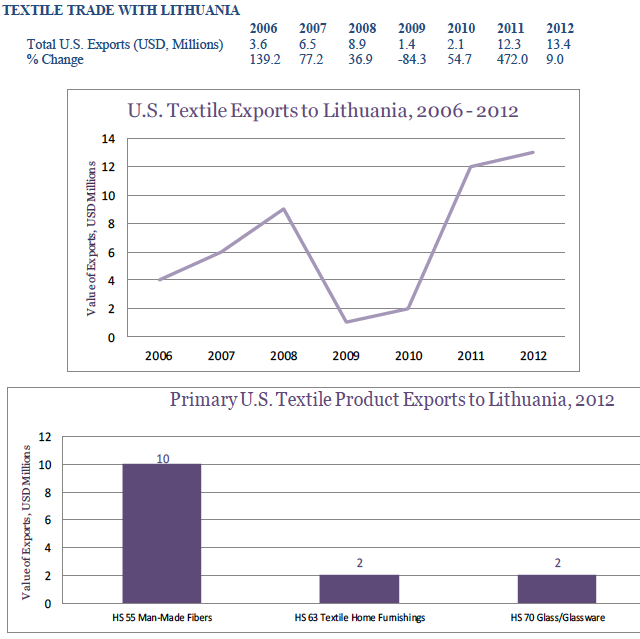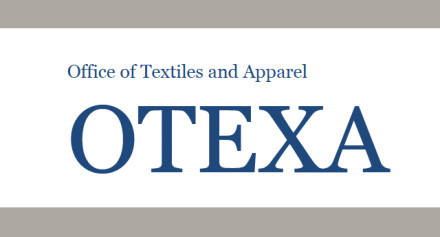 Courtesy of: The Office of Textiles and Apparel OTEXA.
OTEXA oversees programs and strategies to improve domestic and international competitiveness of the U.S. textiles, apparel footwear and travel goods industries. OTEXA promotes trade programs and works on behalf of U.S. companies to improve domestic and global business environments and promote export opportunities.