Toronto Fashion Week Trend Report
Fall / Winter 2008-2009 - L'Oreal Fashion Week, produced by the Fashion Design Council of Canada (FDCC), ushers in fall 2008 collections with the bold theme, Wear in the World! This season will see more international interest and presence than ever before as L'Oreal Fashion Week further embraces Canada as an integral part of the global fashion community.
Inspiration and creation are global for the L'Oreal Fashion Week fall 2008 collections. This is reflected in designers such as Joeffer Caoc whose collection is inspired by the Philippines, amongst other international settings; Montreal-based designer Nadya Toto, who is continuously inspired by her Italian roots; or Zoran Dobric, whose collection draws inspiration from his childhood in South Eastern Europe. Global association and identity don't end with inspiration.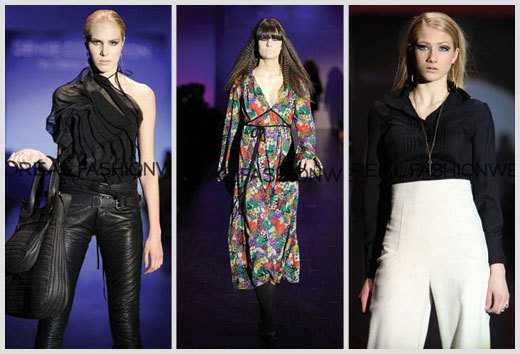 Featured from left to right: Denis Gagnon, Nadya Toto, and Melinda-Mae Harlington)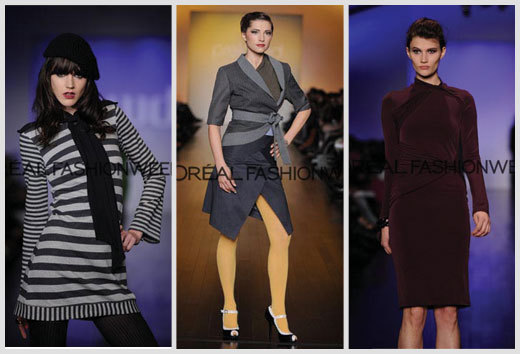 Featured from left to right: Lewd, preloved, and Joeffer Caoc)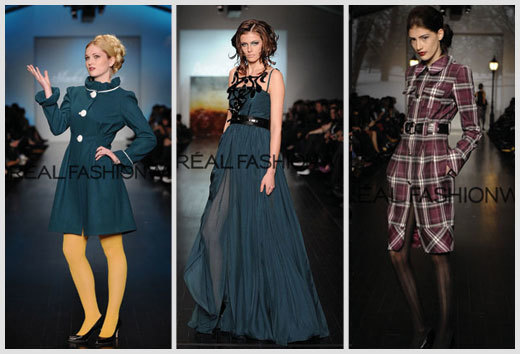 Featured from left to right: Slavka Plavsic, Andy the Anh, and David Dixon)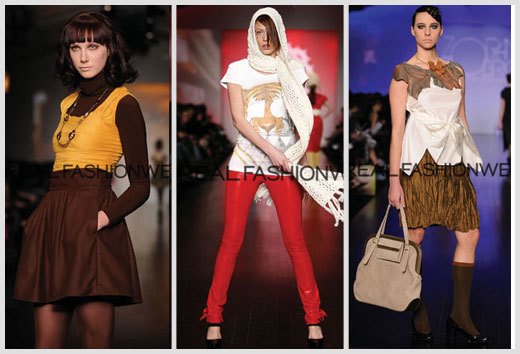 Featured from left to right: Nada Yousif, GSUS, and Zoran Dobric)