Top Print Ideas FW 2012-13
Over 2500 designers and product developers converge to attend Printsource. These print and pattern buyers represent some of the largest manufacturers and retailers in the USA. To make their work easier, Printsource has released its list of the Top 10 Print Ideas for the Fall / Winter 2012- 2013 season.
Printsource Top Ten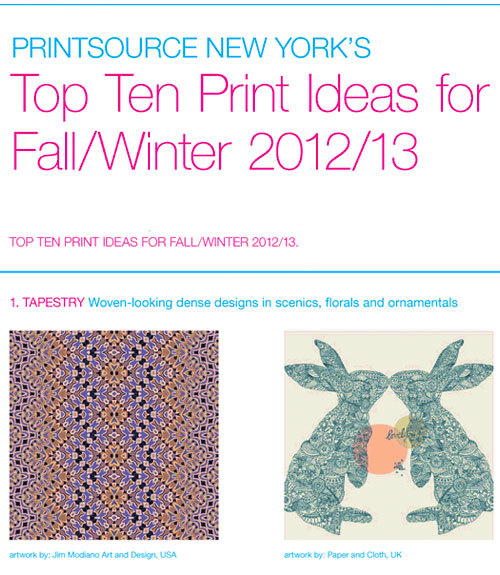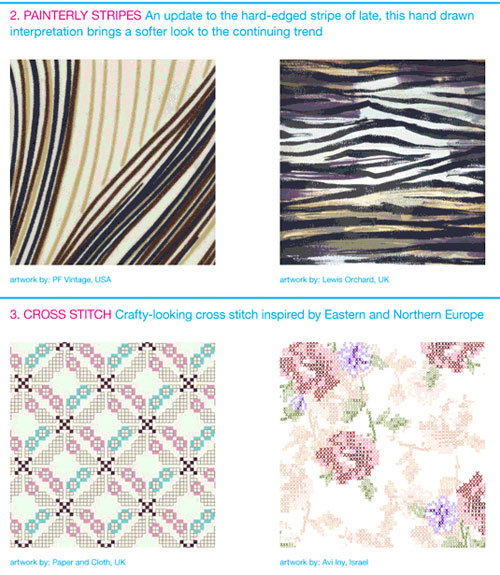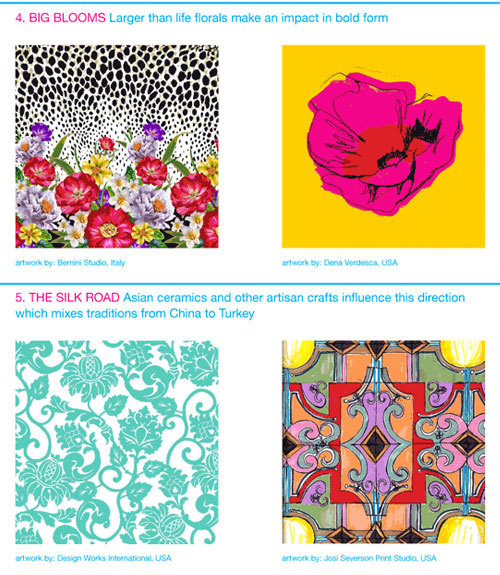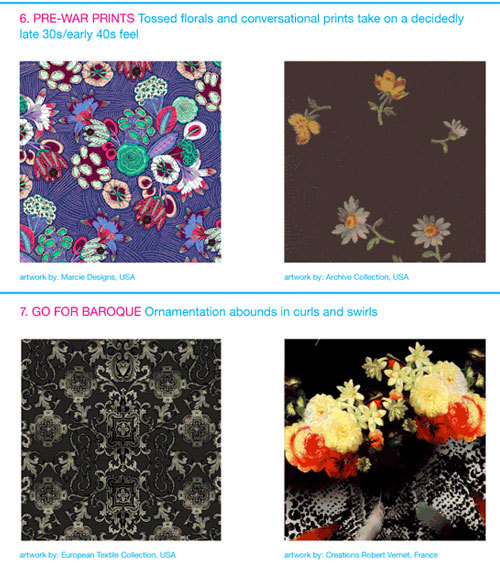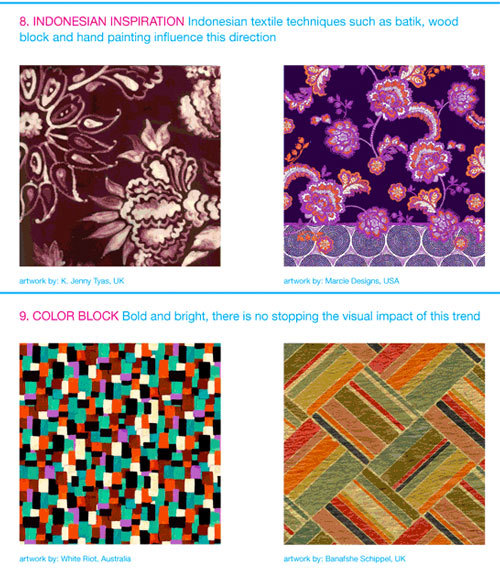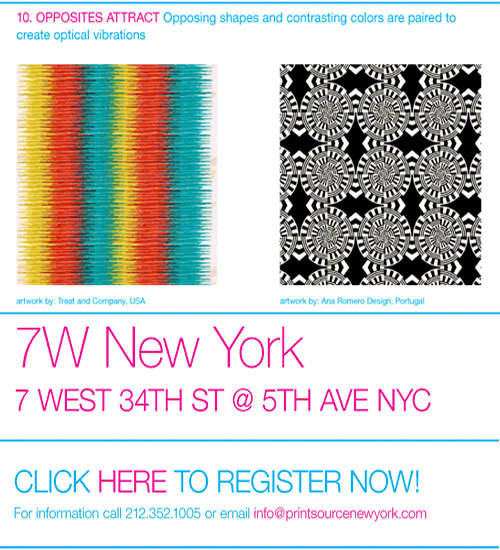 Printsource is the main resource for surface and textile design for America's major manufacturers, retailers and catalogs, covering such industries as men's, children's and women's apparel, bed and bath, kitchen and tabletop, paper goods and stationery, wallcoverings, window fashions and other surface and textile design applications. Pre-Registration for the August show is now closed. You may register on-site with ID and business card.