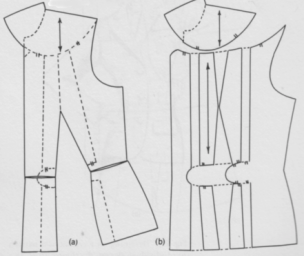 Tips on Hiring an Apparel Patternmaker
Patternmakers drape, flat draft and grade to achieve a perfect fit. The ability to see what shape and fit the style will have on the body goes hand in hand with design creativity. The pattern is what makes or breaks a beautiful design. If it does not fit, no matter how good it looks on a hanger in the store, it may be returned and dissed.
There is no standard price for pattern making but if you are starting a US label my best advice is to budget for a more experienced pattern maker.
Less experience often translates to more expensive in the end. A beginner pattern maker can probably handle simple styles but will not yet have a full range of skills to brainstorm innovative ideas. And you definitely don't want to create an ill fitting garment in the beginning, when each customer is crucial.
A knowledgeable pattern maker in the US usually gets $50-$80 an hour since they need between 10 and 20 years of experience to be proficient. I usually estimate $500- $1000 per style to get to the production ready stage. It sounds like a lot but consider the time to develop your concept to an in-store quality product. It is a long process. If you hire a seasoned pro, your time will be reduced since you will no doubt get the style and fit you desire in 1 or 2 fittings along with comments and suggestions for improvements. Pattern makers can suggest ways to help reduce their time involved. If this is a new venture with someone who has no fashion apparel experience, it is best to hire a highly experienced and compatible pattern maker who you can communicate with easily. This person will take time to explain things as you go.
There are several things to think about and ask when contemplating using a pattern service:
Does their expertise match your needs?
What clients do they work with?
How many years of experience do they have?
Are they a large shop that won't be likely to give you individual attention?
Are they a small shop without the infrastructure and contacts that could enhance your business?
If they specialize in moderate blouses and your product is high-end dresses, you may want to look further.
Do they have experience with your type of fabrics and trims?
Do they have knowledge of stitch types that can affect your pattern?
How was your initial phone conversation?
Did you feel they were interested in helping you?
Will they protect your intellectual property?
Some services share patterns. This is not a good idea. Some start-ups want a non-compete agreement signed.
A good business relationship is built on trust and understanding which is more important than a signed non-compete. You do want a free flow of ideas that comes from a pattern maker's experience. So, conduct thorough interviews, think it over and then choose the best.
You do not want your factory, US or overseas, to develop your patterns since they will then own them.
In my experience it's best to separate your factory from your pattern making. If you plan to work outside the US to develop your patterns, be aware that your styles may make it to market without you. Ethics on "sharing" information vary widely.
What range of services can they offer?
Can they provide first through production patterns?
Will patterns come with a cutter's must (directions sheet) including seam allowances, construction notes, specs, trims, estimated fabric yields, etc.?
Can they provide "fit" samples?
How about consultation time to get you off to a proper start?
Can they follow up with e-mails and send packages directly to the factories?
Can they review and spec pre-pro samples from your factory?
Do they offer grading?
The pattern maker understands the garment and is the best person to maintain proportions through the sizes if they are experienced with grading.
What methods of pattern making do they use?
Do they have draping and flat pattern drafting experience?
On what system will they digitize the patterns?
Will they email you copies of your patterns?
Even if you don't have the system to read the patterns you will need the digital copies for your safekeeping.
If you decide to work with other pattern makers you can email the copies to use as reference patterns saving a lot of time. If they have only manual techniques can they recommend an experienced grader they work with who can digitize them?
Given a choice, go with a good manual pattern maker over a good computer pattern maker. The old timers with manual skills have more experience and usually drape as well. Draping is extremely important.
What does the service need from you to make you a production ready pattern?
If they say a sketch and specs, look further. A good service will ask questions, request a sketch with front, back and side views as well as a reference sample. An actual industry sample purchased for the sole purpose of using it as a reference is best.
Choose a garment preferably made by a competent label that is as close to your product in term of fit, fabric and size as possible.
Note your style lines and changes on pictures of that garment. Images of that reference sample on the "fit" model (front, back and both sides) will improve and speed up the process. That sample should not be taken apart as you will need it for comparison later.
A written description of the garment including an actual fabric swatch is also important. Also, don't forget to ask the pattern maker for their input.
Marker making can be done at an outside service or at the factory but the information the marker maker gets from the pattern maker should be exact.
Can they give you a cost estimate?
Will the work be on an hourly rate or a fixed rate?
Pattern making can be time consuming, so the clearer you are on what you are trying to achieve the quicker it will be completed.
Hourly rates usually range from $50-80. Project based rates are usually $500-1000.
What if you are unhappy with the work?
I like to advise start-ups to do one style and evaluate the relationship.
Keep in mind that initial patterns may cost more than subsequent ones, since establishing your overall fit takes more time.
I recommend making slopers (base patterns) and completing muslin "fit" slopers in order to establish your unique company fit. Using those base patterns will make the pattern making job easier and offer a more consistent fit. Once those patterns and "fit" muslins are approved they can be used over the years as well as by other pattern makers. Creating company slopers will cost more initially, however, it will save over time.
What is their realistic turn around time?
Do they have busy seasons?
Is there a good time to start with them?
If they get busy what priority will you get?
If you decide to work with them can they make a commitment to your time frame if you give them work in a timely manner?
If you have planned your "show" sample completion dates and/or delivery times correctly discuss it with the service.
Follow up with a written copy to be sure they know when you need it.
Where are they located?
If they are out of your area (in most cases they will be), do you feel comfortable working remotely?
Will they be able to e-mail your patterns to marker makers and factories and converse with them if needed?
Will they e-mail or call you when your work comes in and goes out?
Can they offer any other services?
Do they have a background in design? That experience will help, especially with fabrics.
Would they be willing to e-mail digital pictures of fit samples for review before mailing?
Would they be available for fit meetings either in house or remotely?
Would they be willing to travel to meet with you or your factories?
Pattern makers can be asked to review markers or mini markers to check the work of a marker maker.
Would they be available to review pre-pro samples including specs?
And how about the review of production size runs?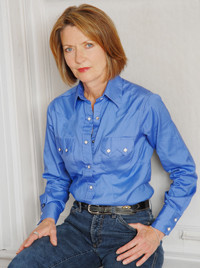 Sally Beers, is the owner and founder of pattern-design.com, LLC . For the last 20 years the firm has provided pattern making, fit consulting and apparel consulting services to a diverse client base including major international brands like the Gap, Banana Republic and Eileen Fisher; high-visibility niche marketers like Sense clothin, homefrocks Ritex Manufacturing and Baby Blastoff
She brings to the firm over 30 years of industry experience in design, draping, pattern making, grading, and all aspects of apparel design and production involving women's, men's sportswear, outerwear and innerwear as well as kid's wear. Sally is skilled in both traditional manual pattern making as well as computer-based systems.
pattern-design provides services to clients both in person and over the internet to help take your concept to final product.
For more information about pattern-design.com LLC call 505-232-0745 or pattern-design.com