The Top 100 Things To Watch In 2014, Future Trends
Edible Packaging, Heads-Up Movement and Haptic Technology–just a few items from the JWTIntelligence annual list of 100 Things to Watch for the year ahead.
100 Things To Watch in 2014
Highlights
With the Winter Olympics in Sochi, FIFA World Cup in Brazil and first commercial space flight, 2014 promises a lot of things to watch. The list also includes new types of goods or businesses, new behaviors and ideas with the potential to ladder up to bigger trends.
Great report!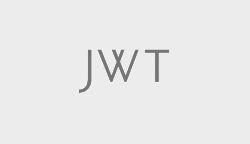 JWTIntelligence is a center for provocative thinking that is a part of JWT, the world's best-known marketing communications brand. We make sense of the chaos in a world of hyper-abundant information and constant innovation, finding quality amid the quantity.