The Top 10 Key Items for FW 2010-11
The Top Ten silhouettes that will shape the Fall/Winter 2010/11 season. On view, a ready-to-wear display featuring the major call-outs reatilers and designers should be aware of along with the important key items. Included: Biker, Second Skin, Boyfriend Shirt and more.
Womens Ready-to-Wear Silhouettes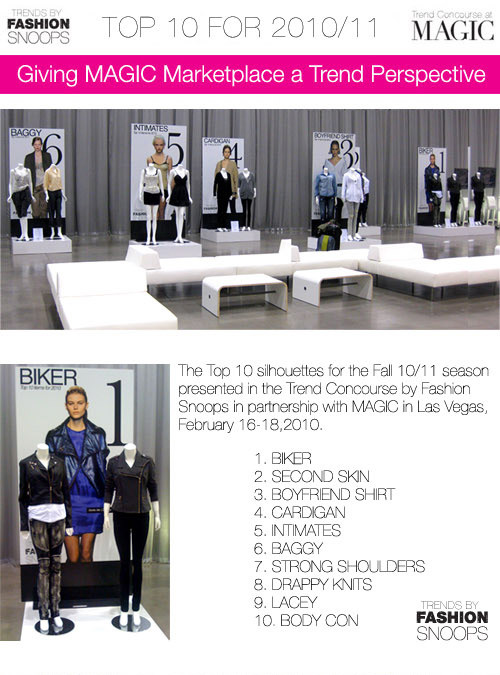 More Report Details
An in-depth analysis of design themes for Ladies, Men, and Children is available for purchase at the WCF Trend Shop. Reports on other trend areas like color, design themes, key items, details, materials, accessories, etc are also available.