Textile Print Trends F/W 2009-10 Material World
Fabric &amp Seasonal Direction Men's, Women's, Children's:
Material World, an official event of the American Apparel & Footwear Association, announces Purposeful Creation as its universal theme for color and seasonal trend direction for Autumn/Winter 2009-10. Each season, Material World's Fashion Office works with its official color and trend partners, Pantone LLC and !!! INFWS0001343 !!! to identify the emerging trends likely to influence the apparel and home fabrics industries in the coming year. To show the focus of the season, Kevin Knaus, Creative Director, and his team have developed five key themes using color and imagery to include: Be Aware, Be Authentic, Be Inventive, Be Aligned, and Be Still.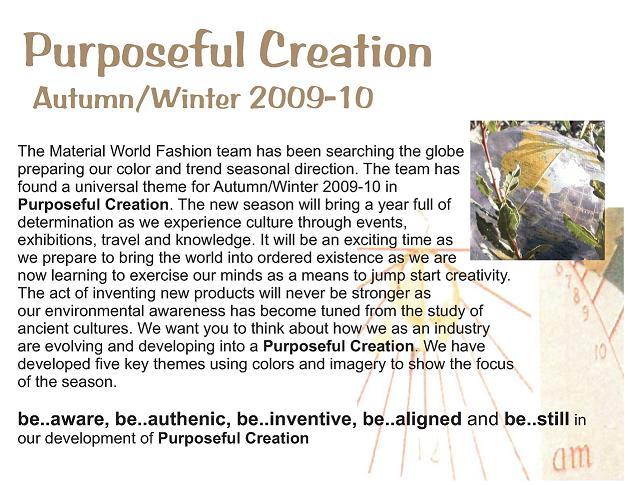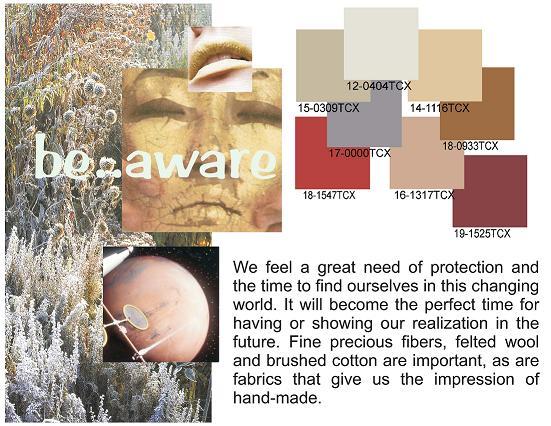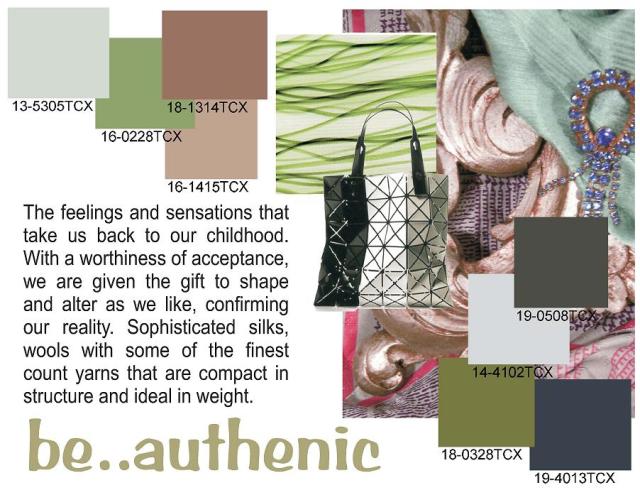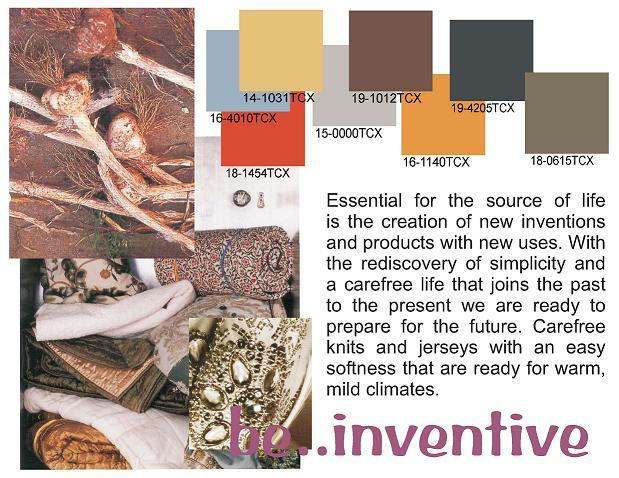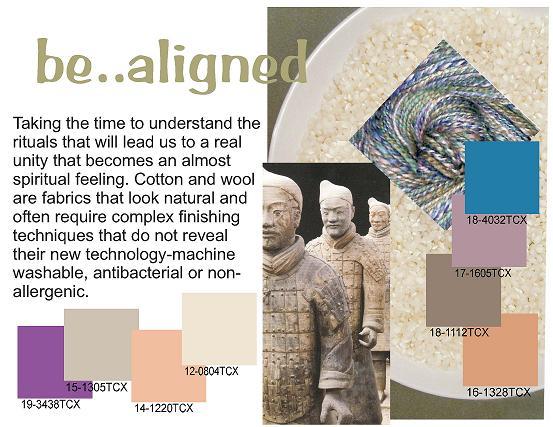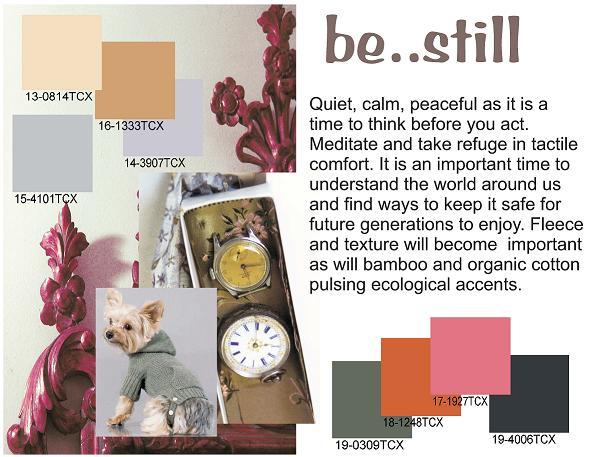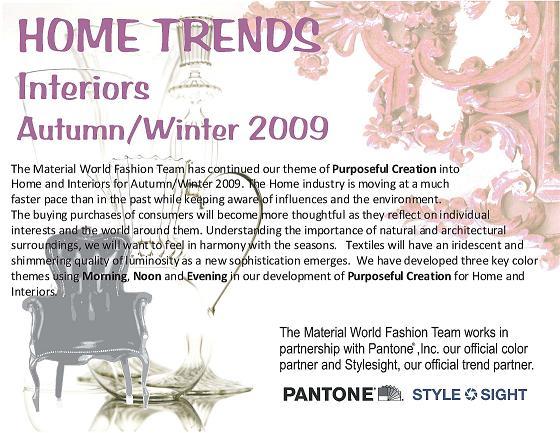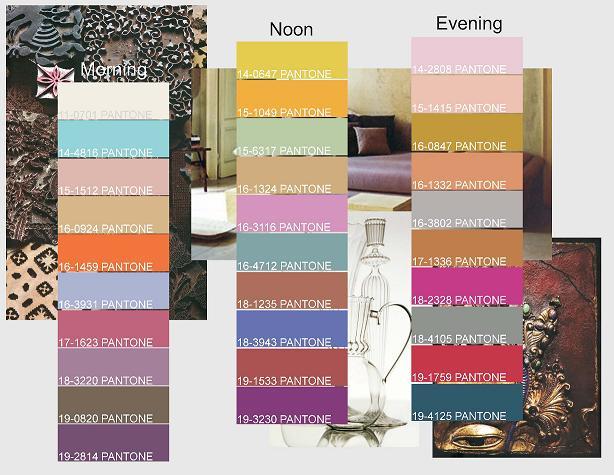 Report courtesy of Material World. To view the full report, visit the Fashion Office section on their website.