Swimwear and Intimates Spring/Summer 2017 Trend Report
Here is a taste of Summer 2017 trends presented at Jan 2016 Interfilière Paris, the only international rendezvous for lingerie and swimwear materials and accessories. The event is an important one, as an incubator for progressive thinking and an accelerator for trends.
Summer 2017. The New Season
The Interfilière Paris General Forum gives you a quick, clear look at the trends. . . This season, four themes collectively delve into past and present, handmade and high-tech, ethnic trends and more.
Theme 1. Growing It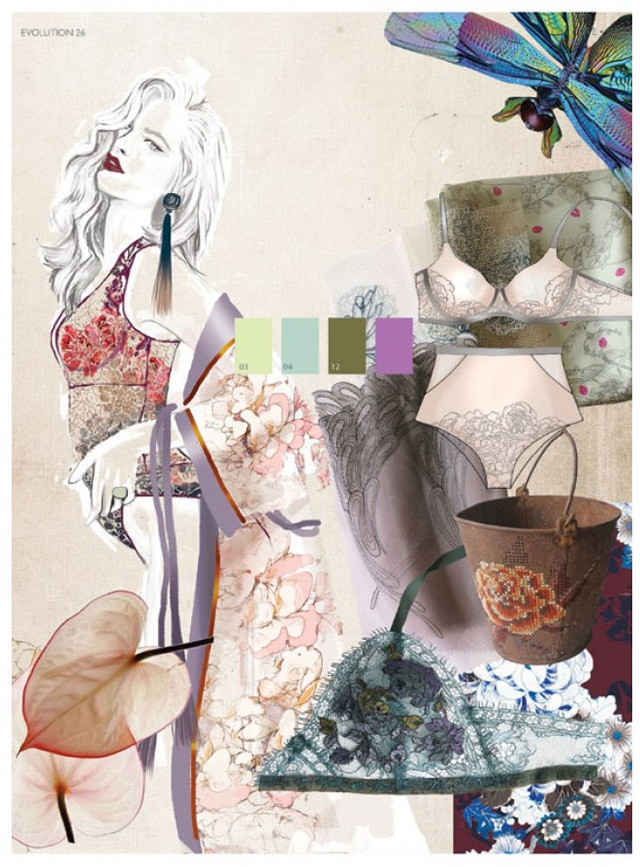 Inspired by country gardens and participating in nature. Growing It presents an update on romantic looks. Delicate laces, sheer overlays, soft watercolor hues, grayed mid-tones, and feminine floral prints harken back to the garden.

Theme 2. Exploring
The exotic allure of discovering new horizons for design and color inspires the Exploring trend. Metallics, animal skin prints, mehndi henna tattoo patterns, ethnic and jeweled, cut and burnt fabric interest.

Theme 3. Vitality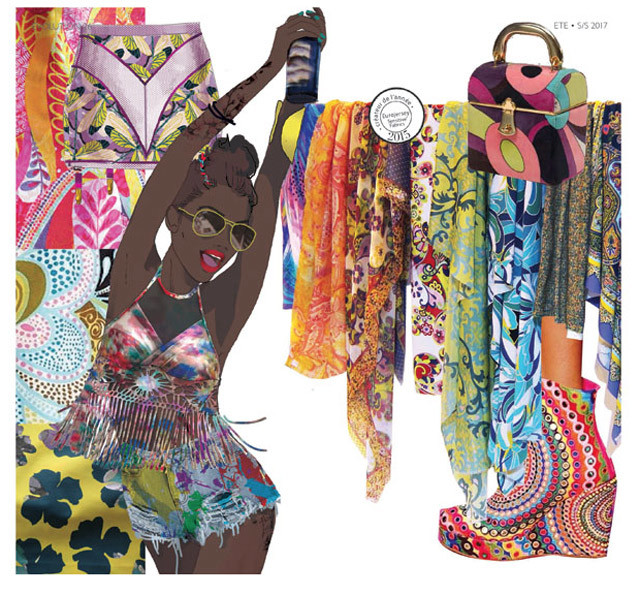 Festival BoHo dressing continues for SS17, energized with an attitude that there is no specific age to take part in the pleasures of life. Handmade and sustainable fabrics are featured in birght vibrant colors and bold prints for active leisure play.

Theme 4. Soft Tech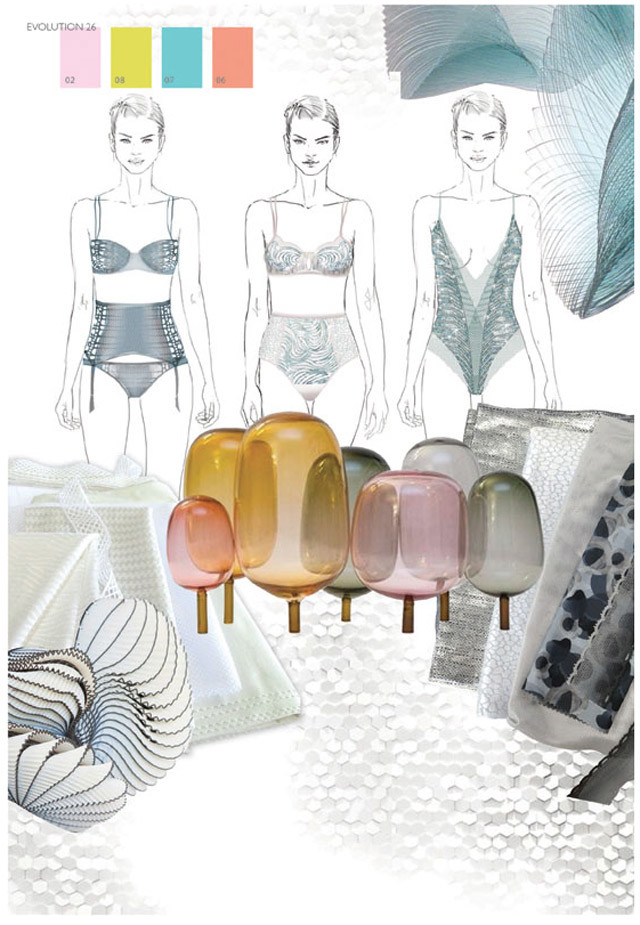 Redesigning women's favourites with the help of technology to invent new everyday intimates of the future.


More Report Details

Interfilière is the leading international intimates, swimwear and performance sourcing and fabrics platform. Eurovet, the trade show producer holds its events in:
Paris, January 2016
Hong Kong, March 2016
Lyon, July 2016
New York, September 2016
Shanhai, October 2016
The trend Forum showcase at each of the Interfilière events is a rich source of inspiration, displaying selected exhibitors collections which are noteworthy and appropriate for the incoming season's trends presented.