Street Trends Pitti Uomo S/S 17 Tradeshow, Mens & Womens
The Italian men's tradeshow continues to prove its relevance and place in the fashion calendar. This powerful platform attracts a wide range of businesses, from niche brands, to international labels and top designers. In the following reports we analyse the unique style of dressers at Pitti Uomo, going beyond the obvious and spotting the new influencers that will push trends forward.
The following selection of pages are taken from three reports, totalling 130+ pages published June/July, 2016
PITTI UOMO MEN
This menswear apparel report targets key sectors of the market including Athleisure, Graphic sportswear, Tailoring and Casual.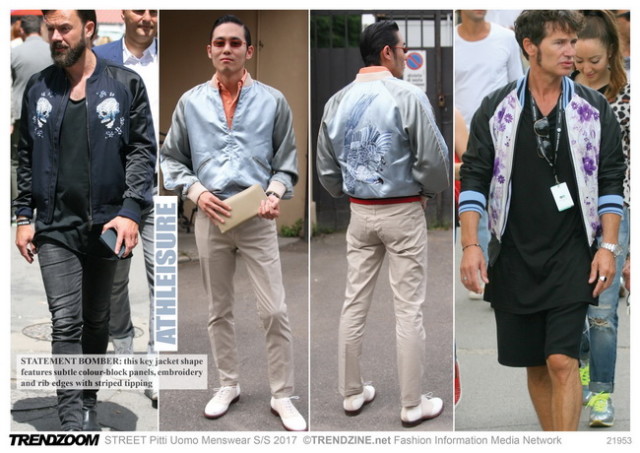 ATHLEISURE EVOLUTION – styles have close links to sportswear but fundamental changes in materials and detailing either reduce designs down to essential lines or amp it up into the luxury league.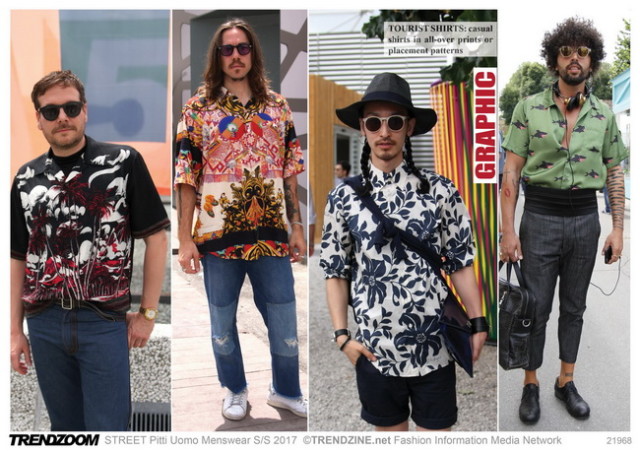 GRAPHIC – retro patterned shirts are a key streetstyle look in placement prints, allover patterns and border designs.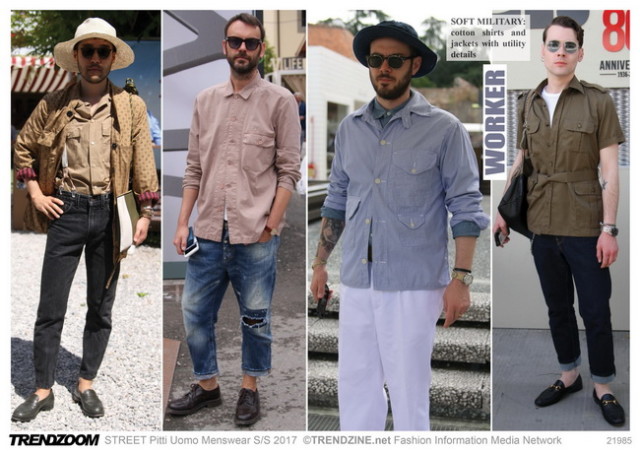 WORKER – workwear inspired clothing adds a new aesthetic of simplicity in functional styles with practical details.


PITTI UOMO WOMEN
The Women's portion of the report is a unique snapshot of advance fashion looks that will impact on trends going forward in Athleisure, Casual, Soft (Femme) and Tailoring areas.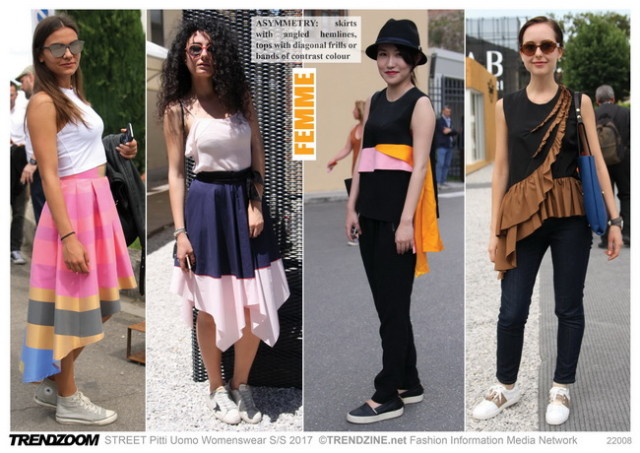 FEMME – the femme look turns up the volume in shapes with added pleats and gathers; this gentle expansion creates wider boxy or a-line silhouettes and looks forward with asymmetry.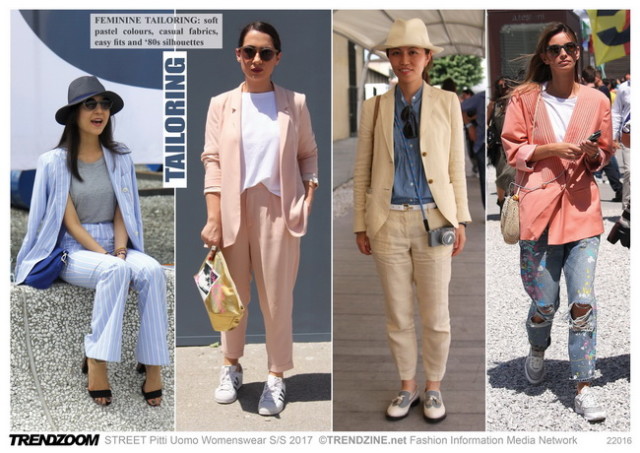 TAILORING – this sector moves further away from its menswear roots into softened, less structured and brightly coloured styles.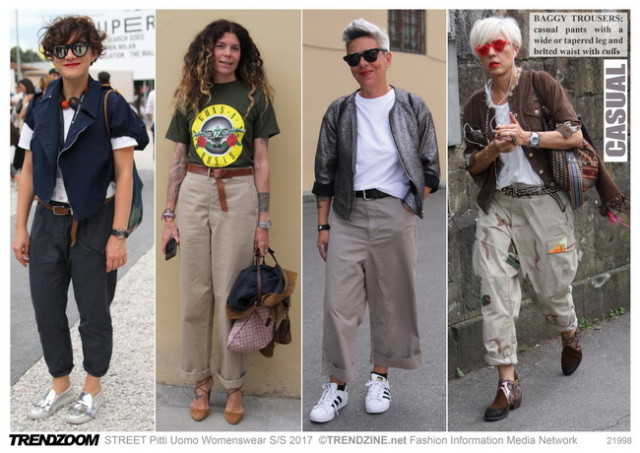 CASUAL – inspired by workwear and uniforms, these styles lie at the heart of streetwear.

PITTI UOMO ACCESSORIES
A valuable insight into the accessories sector from a street perspective. The report is a view of men's and women's trends covering the main areas: Bags, Jewellery, Footwear and Headwear with additional information on connected products.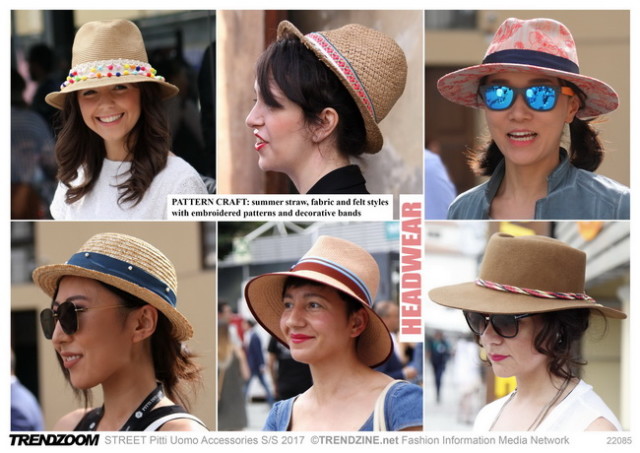 Women's HEADWEAR – updates include neat straw hats with crafted or patterned bands, open-back caps or sunhats and crushable Panama-style hats. fabric hair ties and turbans are casual summer staple in bright prints or metallic fabrics.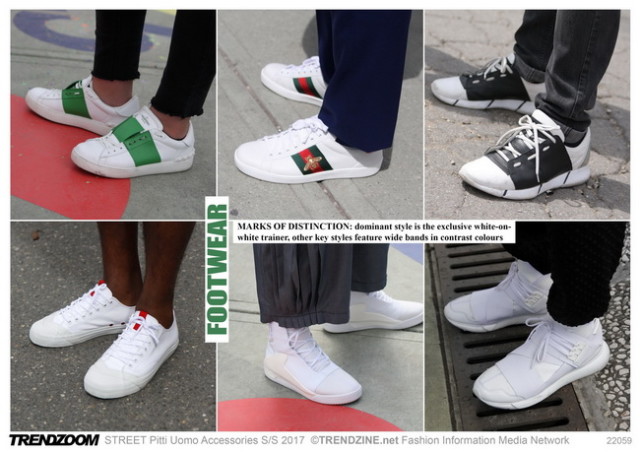 Men's FOOTWEAR – the classic trainer has evolved into a stylish year-round staple with updated vintage types and high-end investment styles…

MORE REPORT DETAILS


TRENDZOOM Fashion Trend Forecasting Service, delivers both long-term forecasting, and fast-response information to the fashion & design industries. The online, subscription service is an invaluable tool for design inspiration and covers womenswear, menswear, youth and accessory areas.