Street Trends London Fashion Week S/S 17
A comprehensive analysis of street-led trends, focusing on the influencers at London Fashion Week with a detailed guide to emerging trends in women, men and youth markets.
The following selection of pages are taken from two reports, totaling 160+ pages published October 2016
Apparel Women & Men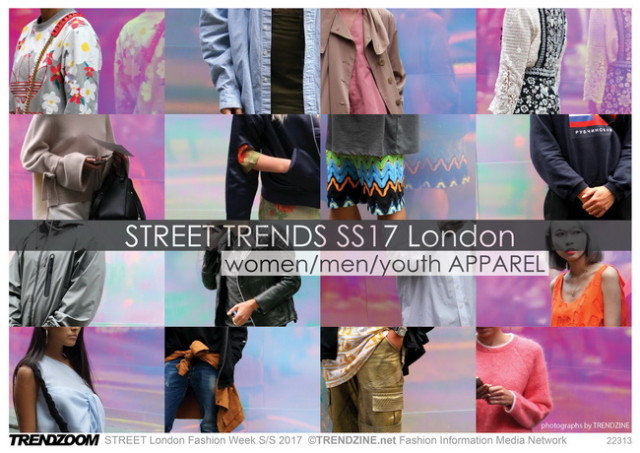 Urban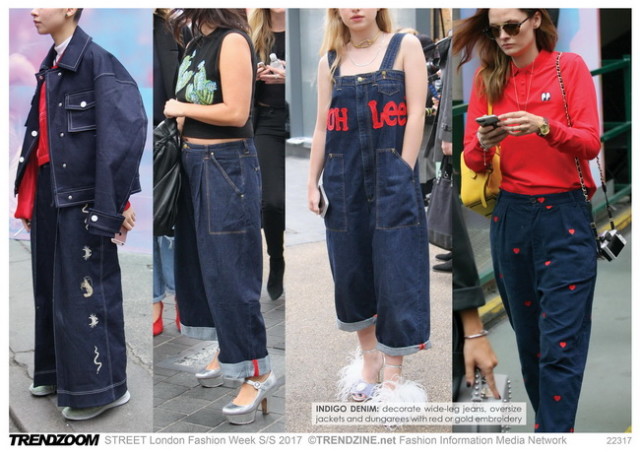 A combination of street-style denim, casual workwear and leather; including custom-style graphics, embroideries and finishing details.

Leisure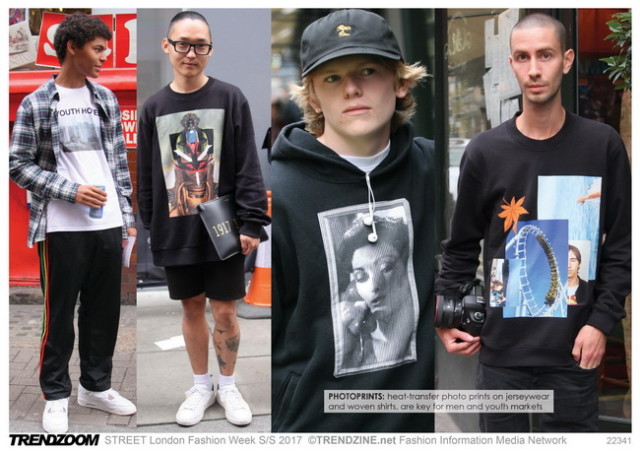 In this area we analyse sports-inflected jerseywear, long ethnic-inspired layers and the latest graphic patterns.

Fashion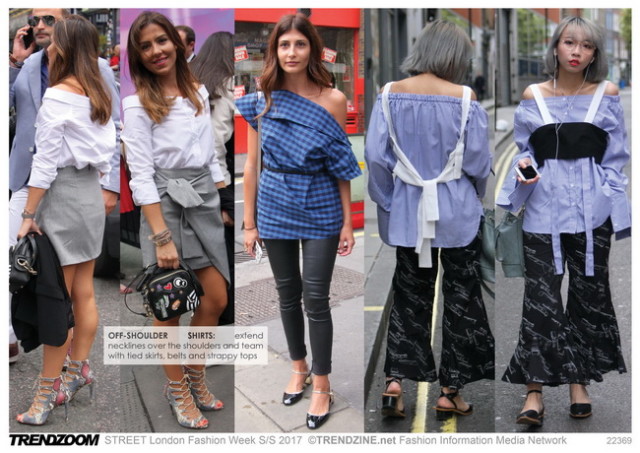 This trend dives into contemporary looks and taps into the forward motion of cutting edge design.

Tailor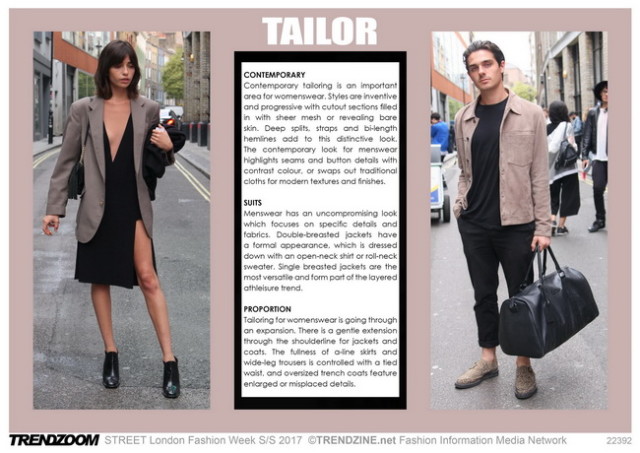 A combination of classic tailored looks and structured styles that are both inventive and progressive.

Accessories Women & Men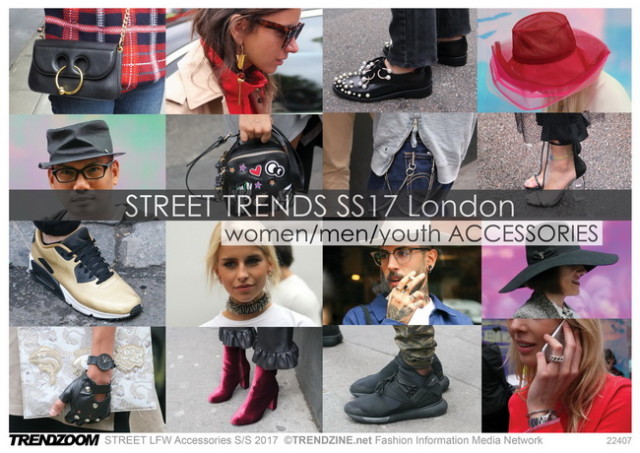 Jewellery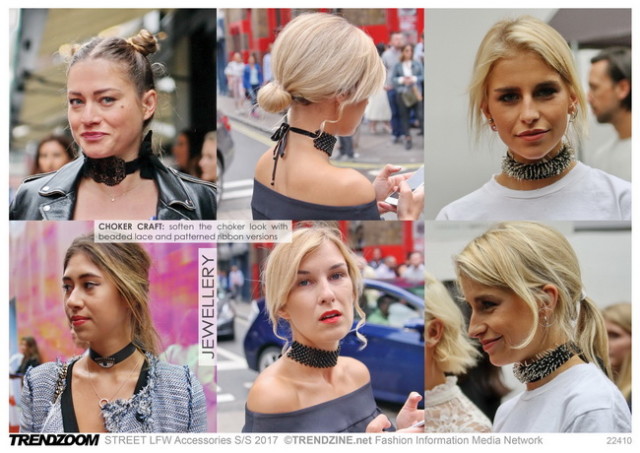 WOMEN: It is an exciting time for women's jewellery with lots of experimentation and innovation. Confident designs and bold provocative looks push forward to give a new edge to clothing.
MEN: The essence remains classic and connected with looks based on traditional designs. Inspiration dips into vintage for brooches and pins, which complements the latest tailoring.

Bags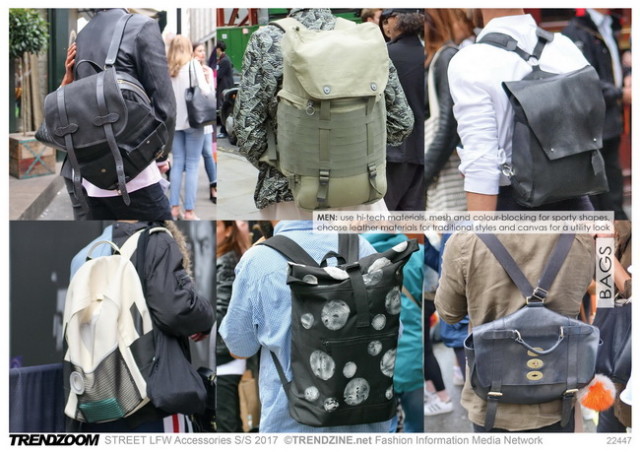 WOMEN: The latest covetable styles feature distinctive details and are immaculately finished with strong structural lines. Inventive graphics and co-opted designs add personality and familiarity.
MEN: styles are at a midpoint between creativity and functionality. Key styles are casual backpack and shoppers, or the more formal wallet and flat document styles.

Footwear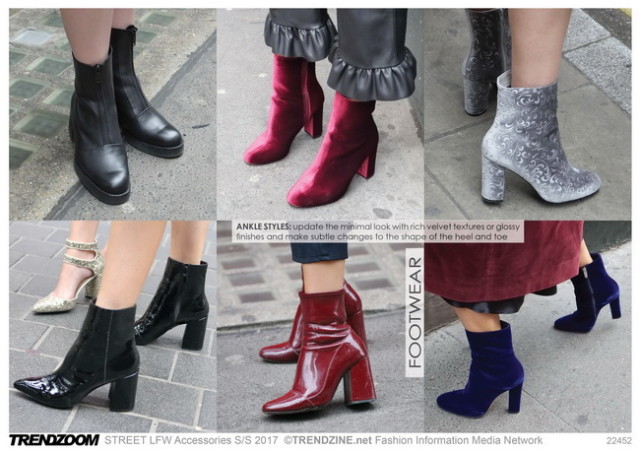 WOMEN: Retro '60s space age design and modern technology, fuses with skilled craftsmanship, to produce footwear with unexpected cutouts and standout detailing.
MEN: Athletic styles with slipper-like softness are at the cutting edge of current footwear trends; styles are reworked and re-energised with a strong sporty vibe.

Headwear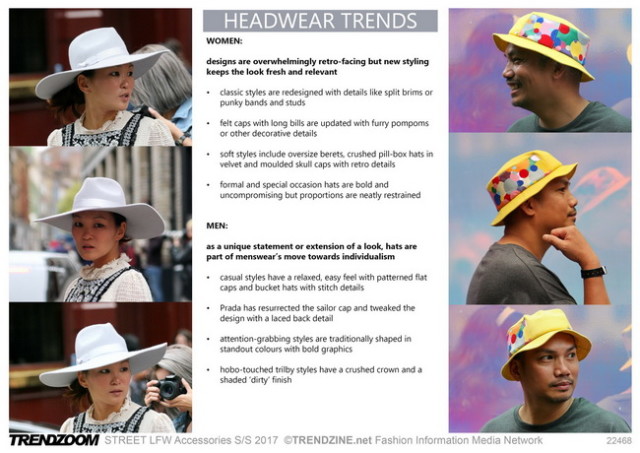 WOMEN: Styles reinterpret the classics and add subtle subverted details and new fabrications. Formal designs feature sculptural creations in uncompromising colour combinations.
MEN: Whether it's covetable basics or unique statements, hats are an important part of the menswear vocabulary and create a strong identifiable look.

MORE REPORT DETAILS


TRENDZOOM Fashion Trend Forecasting Service, delivers both long-term forecasting, and fast-response information to the fashion & design industries. The online, subscription service is an invaluable tool for design inspiration and covers womenswear, menswear, youth and accessory areas.


Related Reports