Street Trends London Fashion Week S/S 16, All Markets
Trendzoom introduces a comprehensive analysis of street-led fashion, focusing on the influencers at London Fashion Week with a detailed guide to emerging trends in key areas of the market. This in-depth report provides a detailed insight into the direction of fashion and pays close attention to proportion, silhouette, fabrics and surface pattern. The following sample pages are taken from 107-page report published Oct 09, 2015
EASY CLEAN
Easy styles in boosted dimensions, cut with clean precision.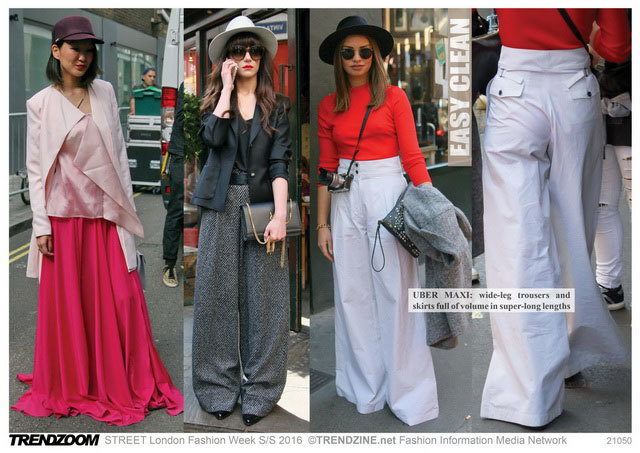 CITY UNDONE
Relaxed tailoring with softened structure and standout details.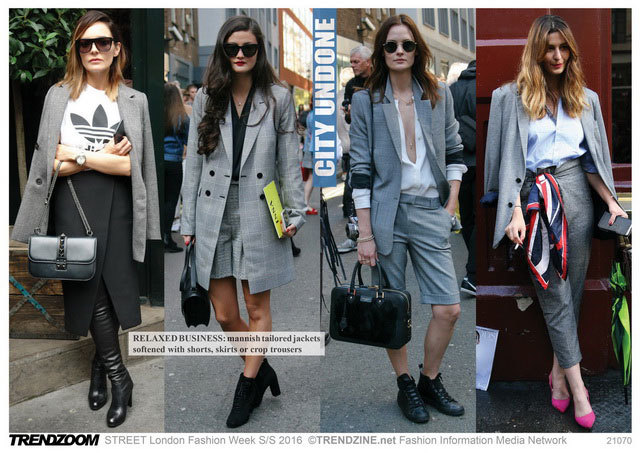 ID THEFT
Sports-centric styles emboldened with witty and provocative graphics.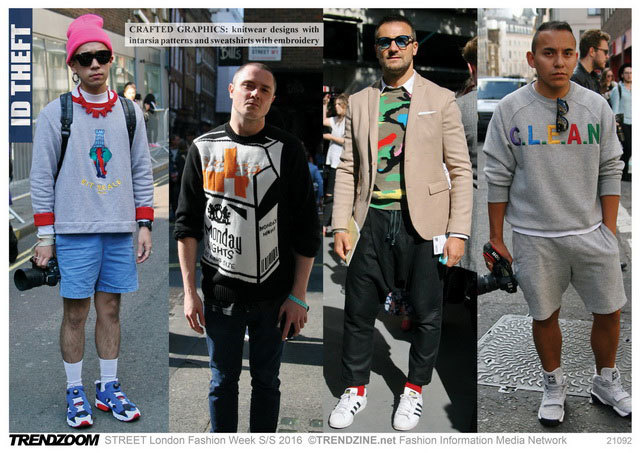 URBAN CODE
Decoding the casual street style uniforms through customized details.


PATTERNIZE
Puzzle-piece blocks of colour, crafted pattern and dynamic prints.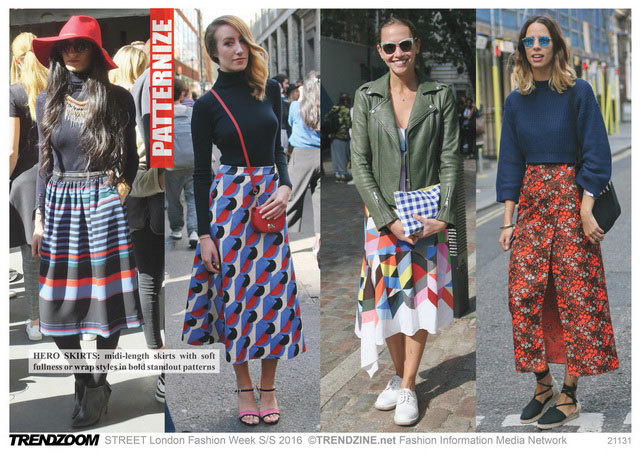 RETRO PULSE
Recrafting the past into convincing and relevant design options.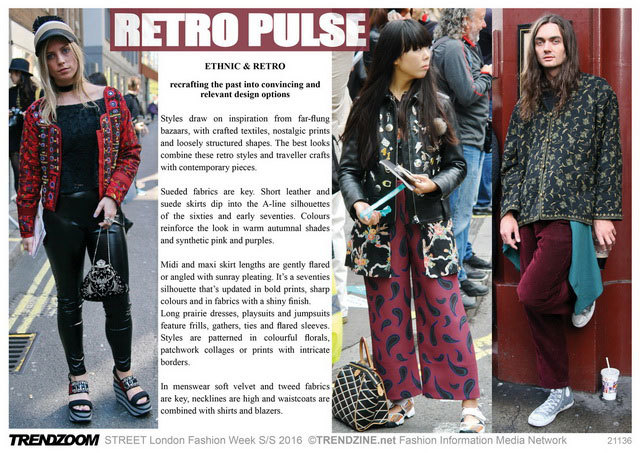 MORE REPORT DETAILS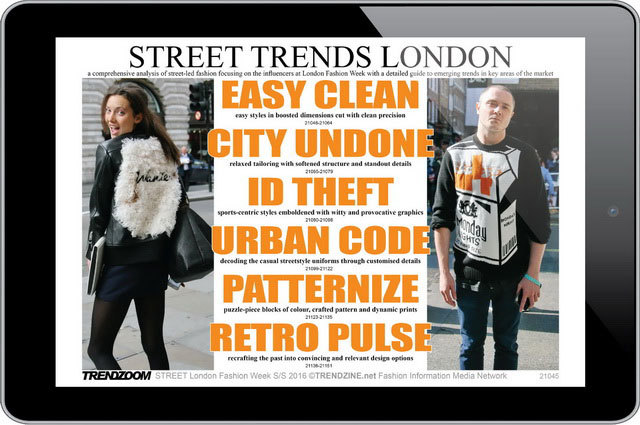 TRENDZOOM Fashion Trend Forecasting Service, delivers both long-term forecasting, and fast-response information to the fashion & design industries. The online, subscription service is an invaluable tool for design inspiration and covers womenswear, menswear, youth and accessory areas.