Street Trends Apparel, Mens and Women's Market, A/W 2016
The fashion scene at London Fashion Week provides the raw material, which when expertly analysed, offers an essential insight into the direction of future fashion trends. This report combines women's and menswear for a comprehensive analysis of street-led fashion, focusing on the influencers at LFW with a detailed guide to emerging trends in key areas of the market. The following sample pages are taken from 66-page report published Mar 03, 2016, courtesy of Trendzoom.
Scene at London Fashion Week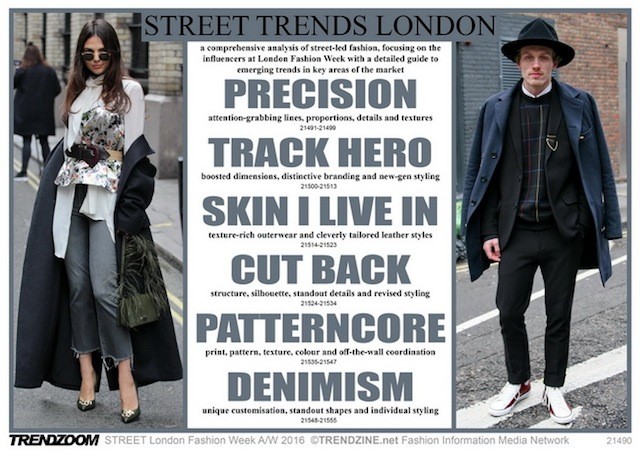 Track Hero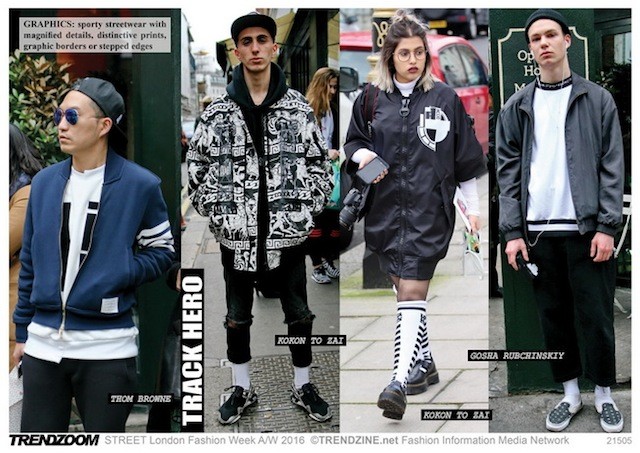 URBAN SPORT & GRAPHICS
boosted dimensions
distinctive branding
magnified details
new-gen styling

Patterncore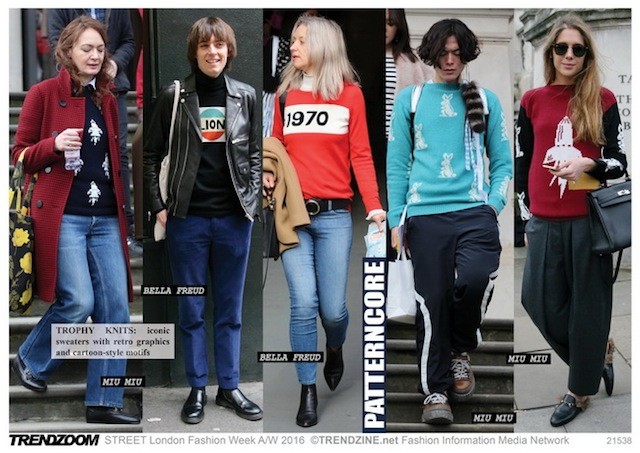 SURFACE PATTERN
trophy knits
retro graphics
cartoon motifs
off-the-wall coordination

Denimism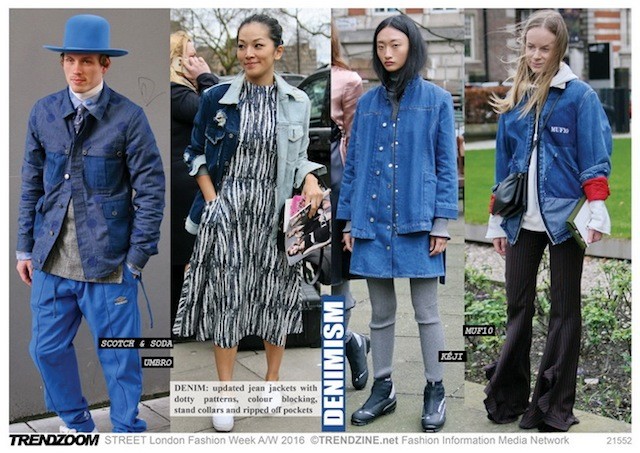 PERSONALISED DENIM
unique customization
standout shapes
colour blocking
individual styling


MORE REPORT DETAILS


TRENDZOOM Fashion Trend Forecasting Service, delivers both long-term forecasting, and fast-response information to the fashion & design industries. The online, subscription service is an invaluable tool for design inspiration and covers womenswear, menswear, youth and accessory areas.