S/S 2010 Print Direction Pattern People Textile Trends
Surface Design Trend Report Women's: An insightful report from a surface design team's perspective. Spring 2010 runway collections, as presented – Oh My Goth, the darkness is upon us and it is looking good, Japanese Geos, Shimmer and Shine – offer a trove of print and pattern that will influence future seasons. Courtesy of Pattern People.
Oh My Goth!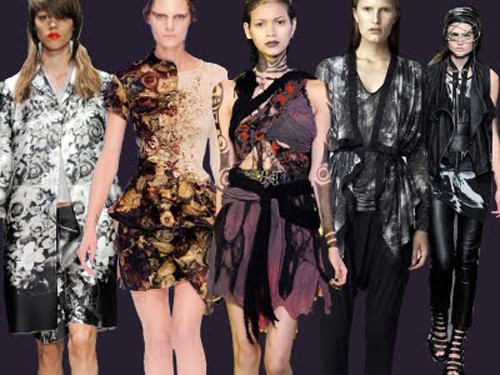 Prada, Alexander McQueen, Rodarte, Helmut Lang, Ann Demeulemeester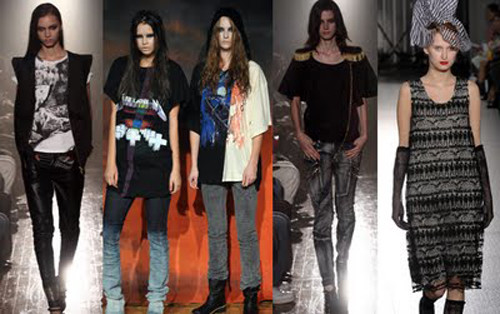 Akira Naka, Mikiosakabe, Fur Fur, Akira Naka, Mint design
From New York to London to Tokyo, the darkness is upon us and it is looking good. Decaying flowers, abstract black and white washes, death metal. And by the way, in the Japanese spread: girl second from left looks a lot like Linda Blair in "The Exorcist."
Japan Fashion Week Geos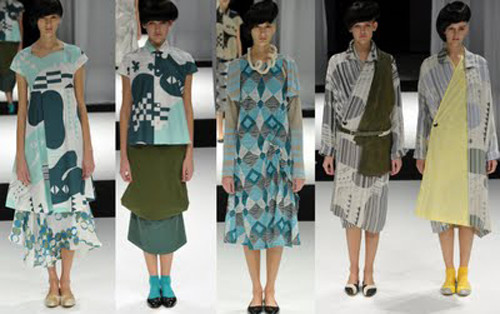 *Matohu *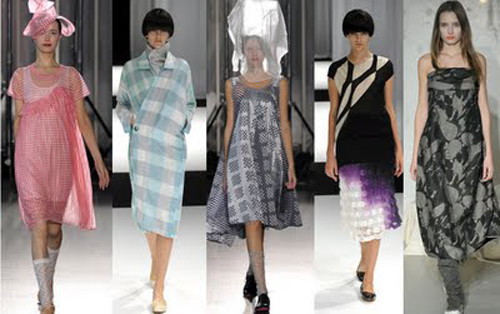 *Mint Designs, Matohu, Mint Designs, Matohu, Tiny Dinosaur *
It's become a bit of a cliche to say that the quality of design in Japan is very high. But cliches exist for a reason, and these photos from Japan's fashion week confirm it once again. Every outfit looked just right; wearable, but interesting, new but familiar, impeccably conceived and executed, but with soft edges. Very inspirational!
Trend Shimmer & Shine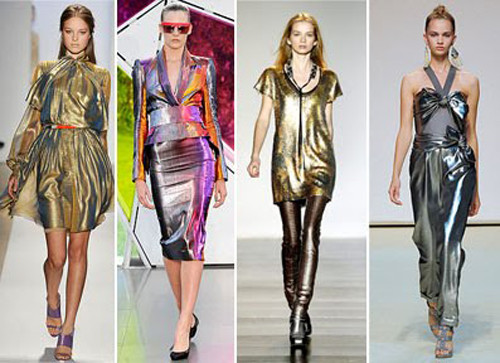 * Reem Acra, Nathan Jenden, Barbara Bui, Richard Nicoll*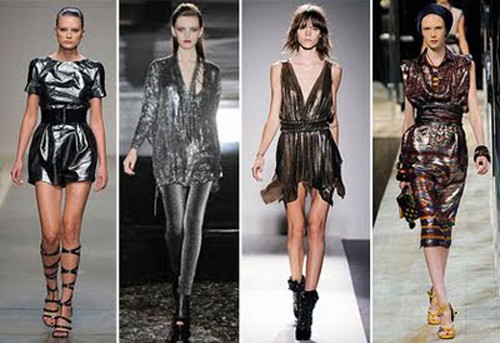 Iceberg', Gucci, Balmain, Marc Jacobs
Sparkles and sequins are making waves long before New Year's this year. From lame jumpsuits to metallic leggings to reflective gowns, it's a gold rush!
Geos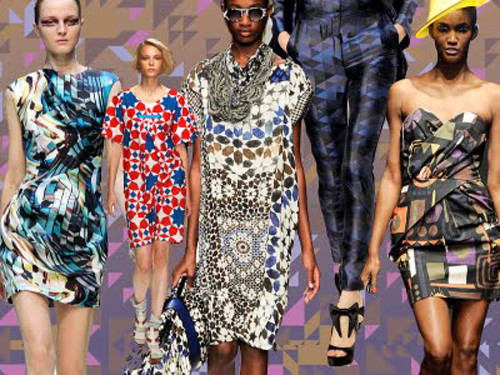 * Mary Katrantzou, Eley Kishimoto, Kenzo, Matthew Williamson, PPQ, Background: Pattern People*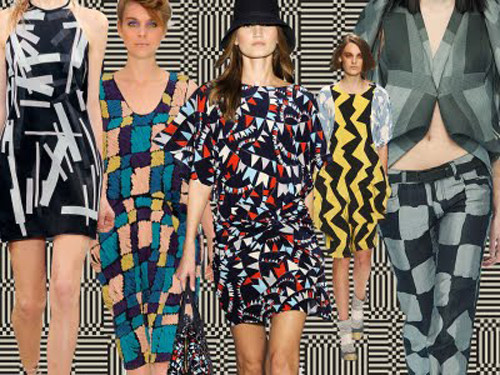 * Jonathan Saunders, Nicole Farhi, Karen Walker, Eley Kishimoto, Issey Miyake. Background: Pattern People*
Gorgeous geometrics everywhere. I especially love Karen Walker's flag print, Kenzo's mosaic, and Eley Kishimoto's colorful folksy prints.
For more surface design inspiration, visit: the Pattern People blog, be sure to look through past posts.