Retail Analysis Report, London Summer 2015
This month Arena International UK shares with WeConnectFashion readers a pictorial report of the London retail landscape. See the key colors, patterns, silhouttes, and seasonal moods presented in-store for the Summer 2015 women's and men's apparel and accessories markets.
Women's Apparel & Accessories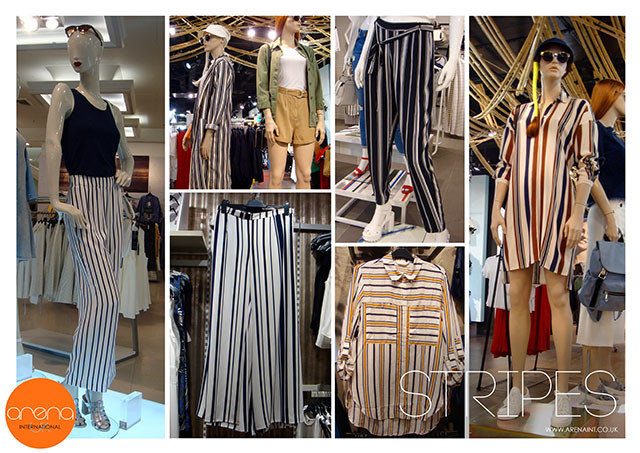 STRIPES: Move on from the classic palette to a mix of seasonal colours based around neutrals and black with a safari feel. Scales in multi widths and splicing re invent the stripe story for high summer.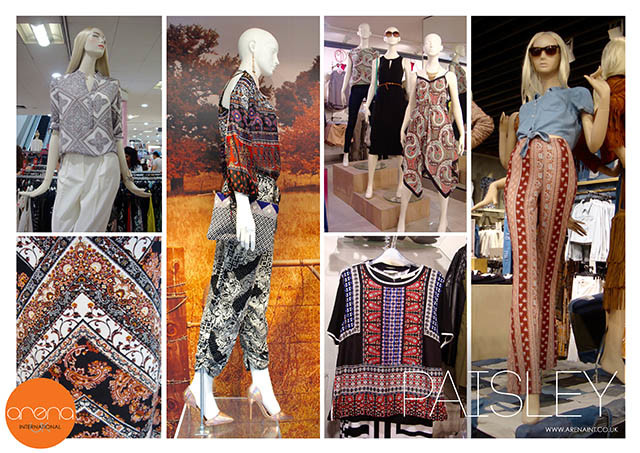 PAISLEY: Mixed scales in large oversized detailed pattern back with small boarder panels give the paisley print a thrift and bohemian feel. Print on print is mixed back with washed back denim and drape jersey adding new interest to the story.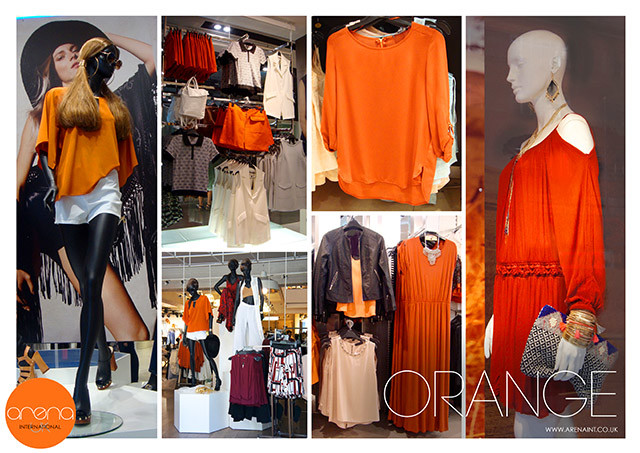 ORANGE: A key colour in shades of soft apricot through to tangerine and terracotta are dotted through the collections adding a pop of colour. Worked back with a darker palette and print, ORANGE looks new and fresh in the current deliveries.


Menswear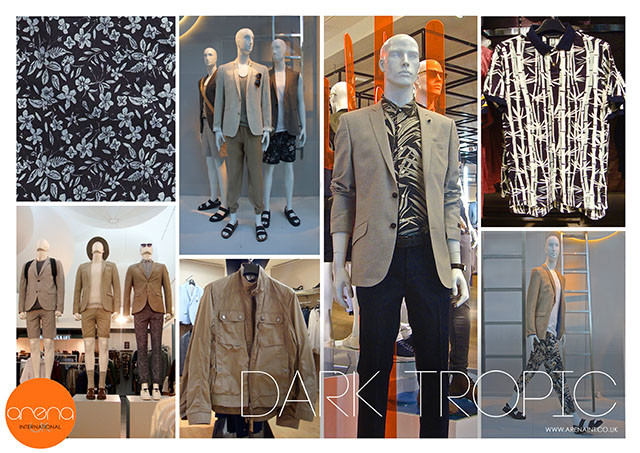 Dark Tropic: Black, navy and neutral shades are used in solid colour jackets, trousers and shorts as the key items for this look. Print in botanical inspired patterns have a monotone palette.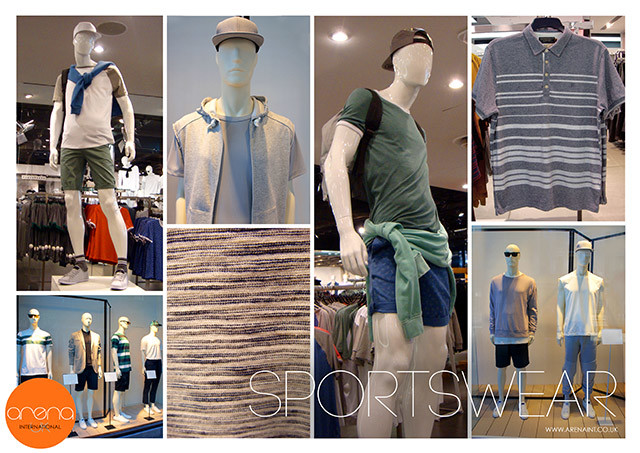 Sportswear: Mixing the grey palette together with chalked off neutral shades of sage, sable, dusty blue and sports marls into a casual look with sports detailing and feel.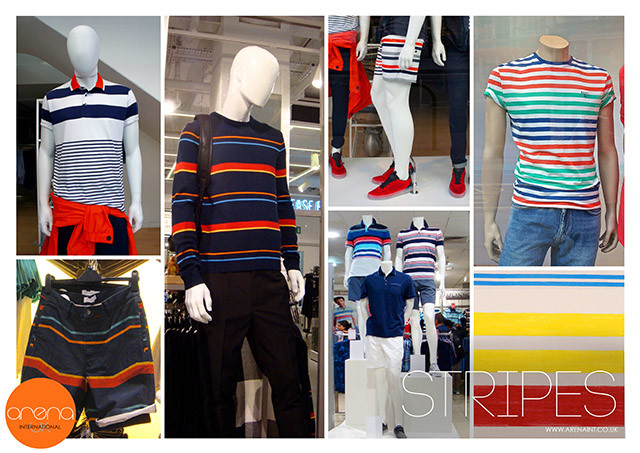 STRIPES: Candy stripes mixed back with navy and black add a fresh new look to the classic stripe combinations of previous seasons. Multi widths from micro mini stripes through to variegated and bold block scales give the mens collections a fresh new look for this current delivery.


PURCHASE THE FULL REPORT
These detailed and informative visual retail reports offer a valuable insight into the market and keep you up to date with the most relevant information.
Offering Retail Analysis across deliveries and shifts in the marketplace for Womenswear, Menswear, Footwear, Accessories & Homeware in London and Europe. Compiled with the support of over 200+ photos every 2 weeks to keep you up to date on the newest arrivals giving you an advantage.  To request more information about the Retail Analysis Reports click HERE.