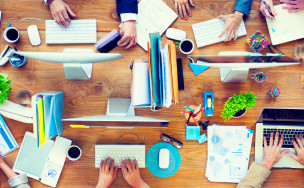 Public Relations Contact List
Getting a solid PR strategy is essential for any fashion business. Knowing who to contact to help you develop an effective plan can take days to develop a list. We know, it's what we do. Our fashion industry experts have done the work for you and organized an amazing list of PR reps, agents and executives.
SAVE TIME
Verified and compiled by WCF editors. Reach a targeted group of contacts at Public Relations agencies who specialize in fashion PR. Receive 400 contact names, $335.
Titles
Fashion PR Reps, PR Directors, Account Exec, Publicity Manager, Publicity Assist, Sr. Account Exec, & Press Manager.
Details
Company name, Address, Phone number, Fax, Email (where available) Website, Title, Contact Name, & Job Details. We do not promise email. If a contact wants it published, we'll include it.
Companies Included On List
5W Public Relations, Alison Brod PR, ASI Marketing, BPCM, Brand Building Communications, Bratskeir & Company, Caro Marketing, Company Agenda, Deborah Hughes, Inc., Dell et Ruhs Public Relations, Dente & Cristina, DeVries Public Relations, Factory PR, Goldstein Communications, Harrison & Shriftman, HL Group, Iliad Communications, KMR Communications, Inc, LaForce + Stevens, Mao PR, MD Media, Paula Rosado PR, Push PR, Quinto + Company, Seventh House, Style West, THINK PR, Trent & Company, Williamson Pr, & Zing USA.
All our sales leads lists are always updated. We have the largest database in the fashion industry and when you place your order – we pull those records right from our active database. This means you receive the freshest contacts out there.
Our press lists are used by many of the largest fashion brands & trade shows!
THIS LIST IS UPDATED
All information in our database is updated every 6 months to guarantee you have the most up-to-date info as possible. Please understand that information can change rapidly and we do our best to catch as much unforeseen movement as we can. Sometimes list mistakes happen, which is why we also put extra contacts on your order just in case. This list carries our guarantee of your total unlimited use for 1 full year. We understand how important it is for you to meet your goals and providing our clients' with quality contact lists is our top priority.
LIST DELIVERY
This list is sent to your email address as an excel file attachment. Some lists may take 1- 3 business days to verify, others are emailed immediately.
Please note for your records, this list is only sent via email and will not be printed nor shipped. Also because of the online nature of our products - there are no refunds.
WeConnectFashion is proud to have many leading Fashion Brands, Retailers, Libraries, Trade Shows and Press as repeat clients. For a list of our clients, please read About Us.