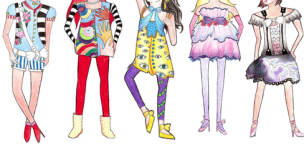 Product & Assortment Planning
Developing your collection can seem like a 100% creative experience. You get inspiration on colors and have inclinations towards certain fabrics and silhouettes. However, this is just a part of the product planning process.
Your final collection should include planning on how many styles and sku's, basic vs. fashion items, collection or item driven, key items, seasonal planning. Here are the beginning steps to start to develop your assortment and product planning strategies:
1. Basics versus fashion analysis can be applied to both the styles and colors in your collection.
From a styles perspective, basics refer to ready-to-wear or accessory brands that are producing an assortment of products. Your basic items are the items that are staples in the line. Often referred to as 'bread and butter' of the collection, each season your customers and wholesale buyers expect to see these best selling silhouettes and items. In contrast, fashion items are changing each season, these are the pieces that are generally produced in smaller quantities and are more 'risky'. How to determine what your basic or fashion items are? If you are a small brand you might still be testing for this. Keep your eye on how people are reacting to your products and of course, sales are a huge indicator.
From a color analysis, this is fairly simple. Your basic colors tend to be neutrals; black, brown, gray, cream, white, navy and the fashion colors are all the other colors that can be more seasonal. Its important to have a balance of both offerings. Your customers and wholesale buyers might be enticed by the new fashion colors, but at the end of the day basics tend to get a lot of play. This shouldn't dissuade you from producing fashion colors, just think of them as your PR/Marketing pieces. If your brand rests on fashion colors for the entire collection, you don't need to change your focus, simply think about how you can merchandise your collection to have wider appeal.
2. Seasonal planning is more than just planning for outerwear in the fall and dresses in the spring.
As you start your inspiration boards start to think about seasonal vision planning. How will spring be different than fall, but still have the same brand direction. Its important to make sure the brand is cohesive each season. Also remember that there are other deliveries you can sell and ship in.
Here is a key list of delivery dates for the women's market:
Spring 1:Delivery Dates: End of Jan- Mid March
Spring II / Summer: Delivery Dates: April/May
Fall I: Delivery Dates: August
Fall II: Delivery Date: September
Holiday: Delivery Dates:Mid Oct
Resort:Delivery Dates: Late November
Note: I always suggest giving a two week delivery window and not to plan a hard date when you speak with retailers.
3.Collection versus item driven brands should market and develop their collections as so.
Item driven brands are focused on creating the best "xxx", collection driven brands are selling cohesive collections: tops, bottoms etc. If you are focused on making the best pair of pants, as Bonobos did when they launched, then do it well. Diversify with colors, try a variety of shapes, but stay committed.
These days Bonobos is producing collections, they now sell tops, bottoms, outerwear etc. So don't think you will preclude your brand from branching out by staying focused right now. Collection driven brands will need to make sure they have the right number of tops to bottoms and that there are enough styles to offer diversity.
These are the beginning steps to start to develop your assortment and product planning strategies. To learn more about this topic and other important areas to launch your brand successfully join us at the Launch My Brand 6 week webinar workshop.
About Author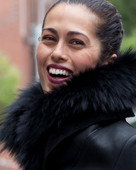 Syama Meagher is the CEO of Scaling Retail, a retail consulting firm that works with fashion brands and retailers internationally. Scaling small brands as well as working at companies like Barney's & Macy's, we craft business plans, looking at multiple revenue streams to give you a solution that fits.